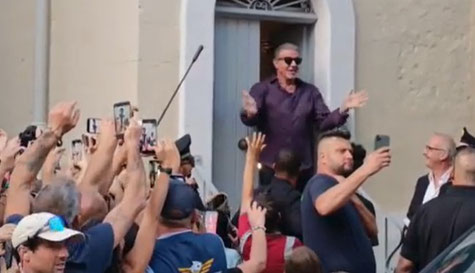 Sylvester Stallone visited with his family Gioia del Colle in the Bari region last week; to rediscover the history of their paternal family before moving to the United States of America.  Accompanied by his wife and 3 daughters and his brother Frank, it was an emotional rediscovery of his roots. On this visit to Gioia del Colle, a special public ceremony was held at the Piazza Plebiscito; with hundreds of people repeated cheering him on. Both him and his brother are now honorary citizens of Gioia del Colle. The honor was awarded by Mayor Giovanni Mastrangelo during a public ceremony on 6 September in Piazza Plebiscito. 
The region around Gioia del Colle is well known for its agriculture, dairy industries, wine cellars, pasta factories and oil mills and together  with commercial enterprises represent the economic engine of the Puglia region. Gioia del Colle in particular is famous for its mozzarella and Gioia del Colle Primitivo wine. There are also important producers of pasta and extra virgin olive oil.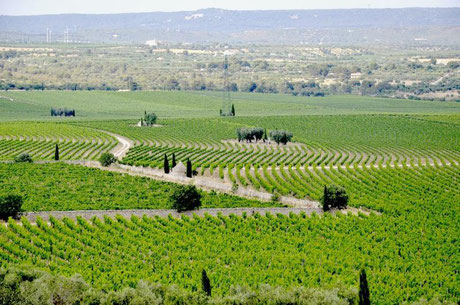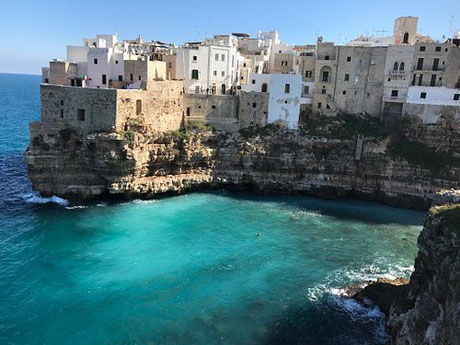 On holiday in Italy, the American actor returned to the capital where he had already been last year. Pope Francis received the American actor and director Sylvester Stallone in an audience in the Vatican this morning. The Bulletin of the Holy See Press Office reports on the papal audience with the famous interpreter of global hits such as Rocky and Rambo. Stallone arrived in the Vatican with his family, with whom he had the opportunity to be photographed together with the Pope.