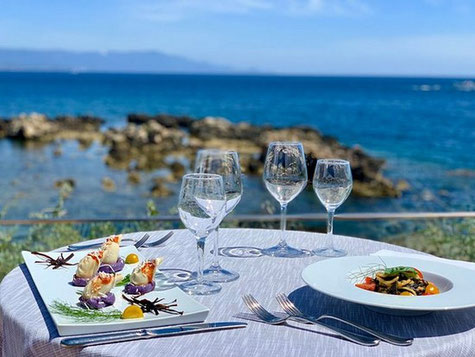 Holidays in September? There are 9.8 million Italians who have chosen to spend at least part of their summer holidays in September, an 11% increase compared to last year, driven by the return of the heat and also by the possibility of fighting high prices by taking advantage of the so-called low season. This is what emerges from a Coldiretti/Ixe' analysis on the occasion of the last red dot weekend of the summer ("bollino rosso"). Many Italians are returning from their holiday; and others are leaving on their holidays. Many opt for a holiday in September as after the month of August there is a  general reduction in the price lists (up to 30%) for travel, stays and even leisure which in times of stretched budgets is  particularly attractive. Obviously the sea remains the preferred destination, but also mountains and Natural Reserves are attractive for September holidays. Given that September is the month of many harvest including the grape harvest, the countryside and vineyards are very popular; as are Agritourism stays for many tourists and gourmets who can also take advantage of the numerous festivals that abound in this month.
Going on holiday in September is a great blessing. There are many reasons why it is worth planning them: the beaches and cities are at their best without crowds, the temperatures are excellent and the prices for flights and accommodation are much lower than in July and August. But where to go in Italy? Here a few suggestions.
Ostuni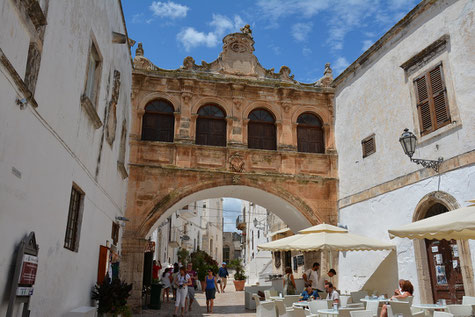 The white city of Puglia will fascinate you with its glittering alleys and its wonderful architecture. Ostuni, without hordes of tourists, is even more beautiful in September.
It is the perfect destination for exploring the most beautiful beaches on the Adriatic side of Puglia and the starting point to reach Locorotondo, Martina Franca, Alberobello and Cisternino. Whether you decide at an apartment or at a Hotel; there are many options. Pietrefitte Country House offers an authentic stay with its Trulli houses but also tastefully decorated rooms and leisure areas; whereas the Ostuni Rosa Marina Resort offers many different activities, including its own private beach. 
Marsala and Beyond - West Sicily
Marsala (and beyond) we recommend a road trip along the wonders of the western side of Sicily. You will find unforgettable cities such as Marsala, Levanza and Trapani, monuments, salt marshes and dream beaches. If you want to indulge in the famous wines of the regions, you may choose to stay at the Baglio Oneto dei Principi di San Lorenzo Wine Resort, offering 5-Star accommodation including its own vineyard. Or stay right in the city of Marsala at a chic apartment such as Bed and Breakfast Marsala - Il Cortile degli Artisti with its own terrace.
---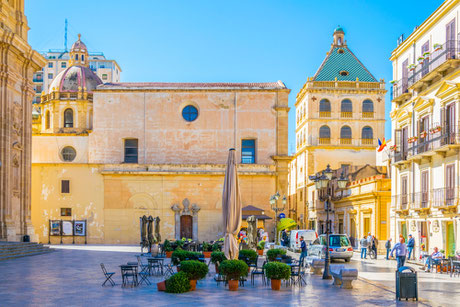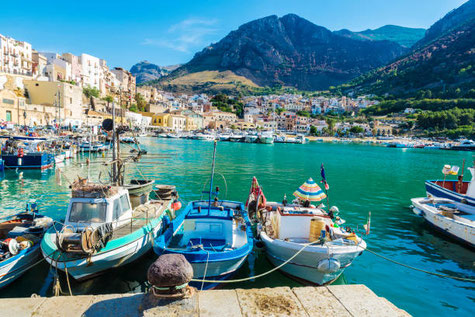 Trapani is always worth a visit - one of the most picturesque seaside towns in Sicily. You can stay in the city, such as at the Badia Nuova Aparthotel which a great Roof terrace or if you prefer an agriturismo outside of Trapani, such as Agriturismo Don Carlo, surrounded by olive groves.
The coast of Trapani offers wild landscapes that alternate with almost Caribbean views: sometimes it seems like you're not even in Italy. There are also a number of beaches with beach clubs on the Eastern border of the city, such as San Giuliano Beach. 
 Trapani is also an ideal destination from which to explore the Agein Islands, with regular ferry departures.