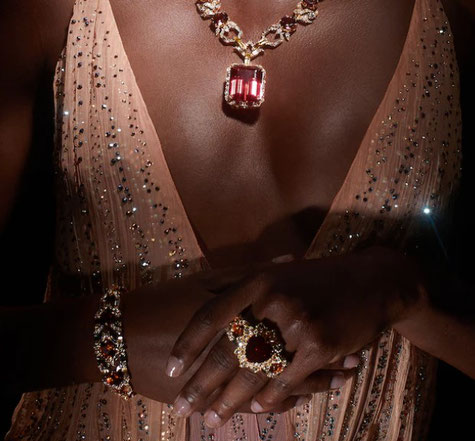 There is no doubt that Italians have a certain expertise when it comes to artistic interpretations of the four seasons. For example the court painter Giuseppe Arcimboldo's quartet of figurative works of 1569 depicting spring, summer, fall, and winter, which was a favorite of the Holy Roman Emperor Maximilian II. And of course Composer Vivaldi, who published his most famous composition in 1725. And when it comes to food, Italians choose only seasonal ingredients; as seasonal products guarantee the best of their vitamins and properties when in season, meaning eating healthy and in balance with the rhythms of nature.  Now another interpretation of the four seasons by Gucci with their  latest high jewelry collection, Allegoria. 
The Gucci Allegoria Collection was presented at a special event in Florence at Gucci's archive building.
As a symbol of the cycle of the four seasons, Gucci Allegoria selected precious stones in rich tones generating a crescendo of emotion and joy. The collection's journey envisioned begins with spring and the awakening of nature through exquisite pieces designed like blooming flowers out of vibrant tourmalines. The essence of summer interpreted by emeralds and Paraiba tourmalines that radiate the lively essence of the summer season. As nature prepares to rest in autumn, warm muted tones carry a delicate softness embodied in stones including yellow sapphires, pink tourmalines, and mandarin garnets. The crystallized silence of snow and repose of nature in winter is reflected through iridescent opals, European-cut antique diamonds, and stones that twinkle with subtle colors – a hint at the beginning of a new season as nature's wheel of life begins again.
Spring's Song by Gucci
Gucci Allegoria draws inspiration from Spring's Song awakening as vibrant tourmalines are featured across a selection of necklaces and earrings. As with Vivaldi's Spring Concerto, the jewelry pieces invoke freshness and beauty. And provide the perception of birdsong, spring storm and spring dance all in one. Vivaldi's Spring  solo concerto has 3 movements: allegro, largo and allegro. "Springtime is upon us. The birds celebrate her return with festive song, and murmuring streams are softly caressed by the breezes.....".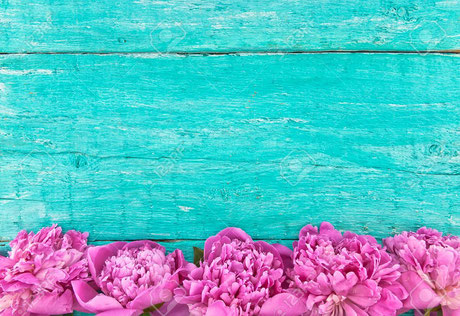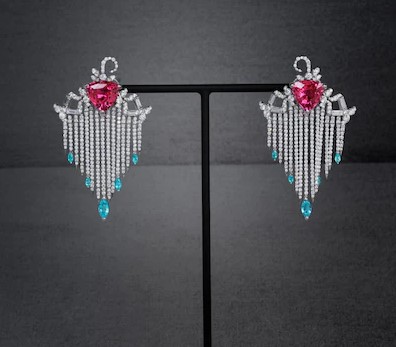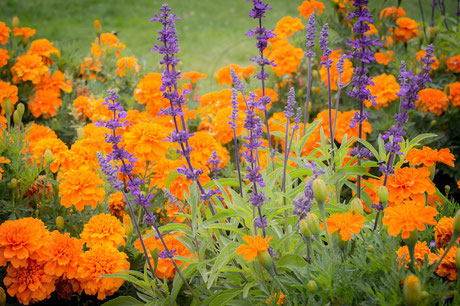 Summer's Full Bloom by Gucci
Gucci's Summer's Full Bloom - a translation of the intensity of Summer with necklaces and earrings featuring precious stones such as emeralds, Paraiba tourmalines and red spinels. As with Vivaldi's depiction of summer, it correlates to a poem about the season's blazing heat. "Under a hard season, fired up by the sun languishes man, languishes the flock and burns the pine; we hear the sweet songs of the turtledove; and soft breezes stir the air...".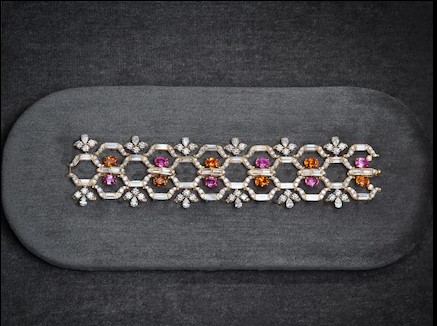 Autumn's Repose by Gucci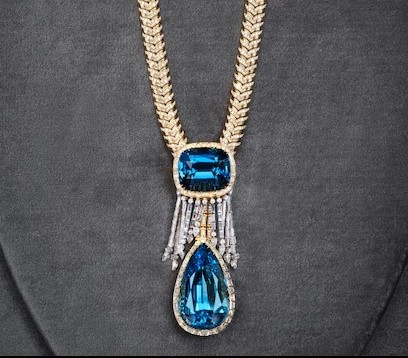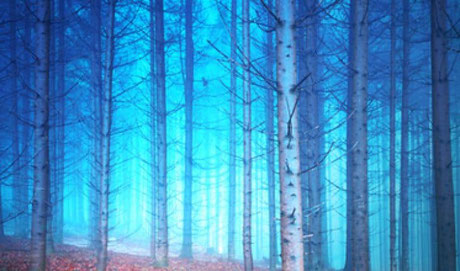 Gucci's Autumn's Repose feature bracelets and necklaces with yellow sapphires, pink tourmalines and mandarin garnets reflect the warm tones of Autumn.  Vivaldi's "L'autunno" or "Autumn," makes a return to the clarity resembling "Spring," with similar musical themes in the first movements. The country folk rejoice once again, celebrating the harvest by drinking wine. "Celebrates the peasant, with songs and dances, the pleasure of a bountiful harvest. And fired up by Bacchus' liquor, many end their revelry in sleep...".
Winter rejoice by Gucci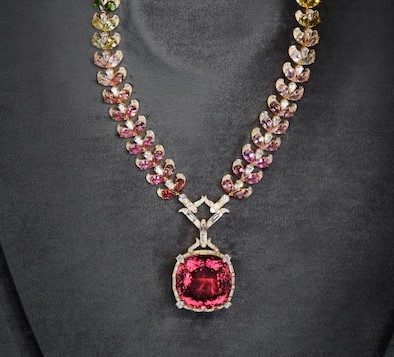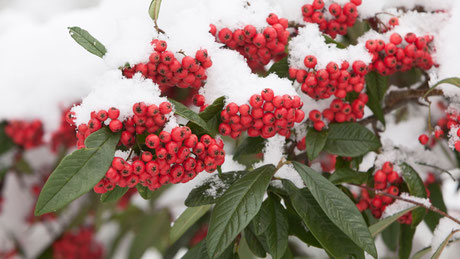 Winter is the last of four violin concertos that comprise Vivaldi's The Four Seasons. The outer movements musically describe wintry scenes like falling snow, chilling wind gusts, slipping on the ice and even the sound of our teeth chattering due to the intense cold! "To tremble from cold in the icy snow, In the harsh breath of a horrid wind; to run, stamping one's feet every moment; our teeth chattering in the extreme cold..".
---