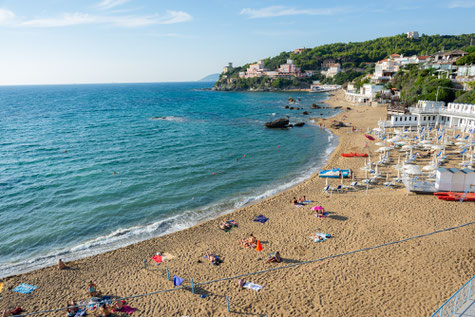 Castiglioncello is a charming coastal town located in the province of Livorno, in the Tuscany region of central Italy. Surrounded by pine forests, this beach resort features a number of Beach Club and Restaurants. Up on the hills, you can admire the various stunning villas, owned by famous film and Entertainment stars such as Marcello Mastroianni or Alberto Sordi.  Both in summer and in spring, but obviously also in winter, you can enjoy the beauty of the pine forest of Castiglioncello.
With being surrounded by pine forests,  Castiglioncello, a small Livorno fraction of Rosignano Marittimo, has safeguarded its magical privacy for a long time, revealing its secrets to a select few. So the ideal holiday location for celebrities. During the 60s and 70s,  famous personalities of the caliber of Alberto Sordi and Marcello Mastroianni, chose to have their summer houses and villas in the idyllic location. Now Castiglioncello is becoming a better known destination for tourists who love to come to this place on the Tyrrhenian Sea with its panoramic views.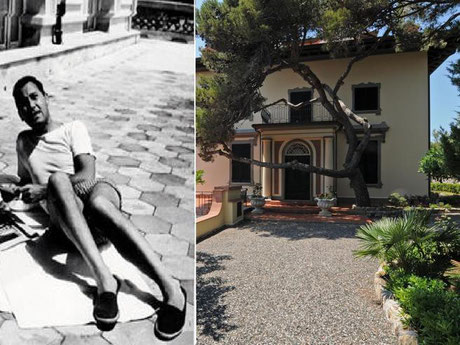 The ideal holiday spot to switch off, by taking a walk along the wonderful Lungomare Alberto Sordi, listening to the roar of the sea on windy days or its placid stillness on calm ones. Walk, lose yourself in the roar of the waves and if you want to interrupt this ecstatic moment to indulge in the marine waters, go down to the small coves that you will find along the way. Once you reach Punta Righini, which is a paradise for lovers of rocks. With the exception of a single bathing establishment, Punta Righini is a completely free beach. Less crowded than the other beaches in the area,it is an ideal place to go for a swim. One of the top seafood restaurants La Baracchina offers a great lunch or diner option along the Lungomare Alberto Sordi.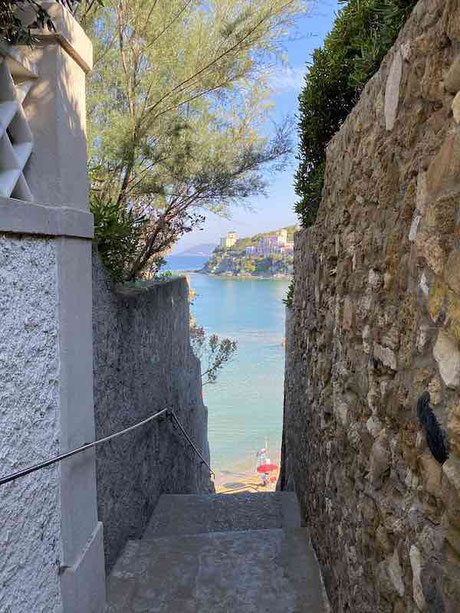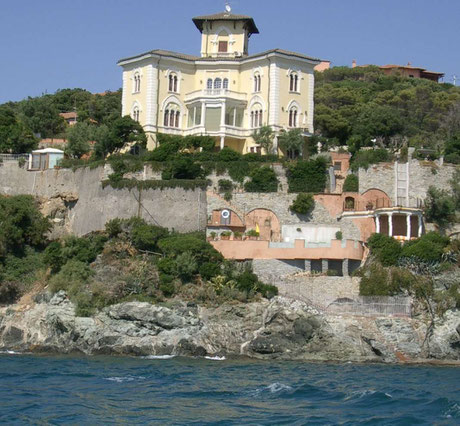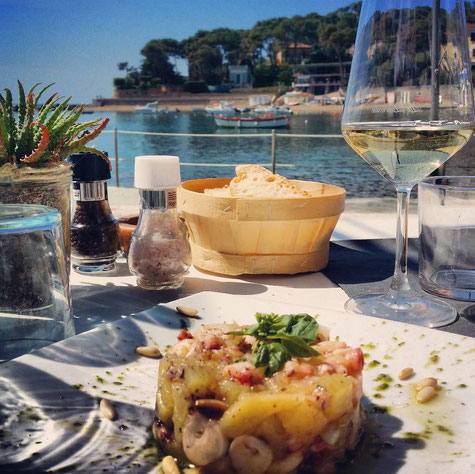 Obviously being such a sought after summer vacation destination, there is no lack of fabulous restaurants featuring seafood and with fabulous ocean views. Such as the "La Lucciola" Bar Restaurant framed by century old pine forest located in the historic " Bagni Ausonia". Thanks to the favorable position that shelters it from winds and humidity, it is the ideal place for having lunch outdoors on clear winter days and warm summer evenings. On the most enchanting location of Castiglioncello, is Punta Righini, surrounded by the blue sea. There La Baracchina restaurant is not just a restaurant, but a unique location to experience an enchanting day at the beach. Featuring a mediterranean menu with traditional dishes revisited and modernized.