Whether you choose a more luxurious or a budget option for your Ferragosto holidays this year; there are plenty of options to choose from the variety of fabulous places to visit in Italy. Obviously with current temperatures, many choose vacations at the water whether at a lake, or the seaside. Italy boasts some of the most picturesque lakes and fabulous beaches. Herewith a couple of call-outs on potential holiday spots. Food plays a critical part not just on Ferragosto but during the entire summer holiday! Whether you dine out at Beach Club Restaurants or Cafes or prefer to take a picnic to the beach; there are many options. Buon Ferragosto Holidays!
Ferragosto - Luxury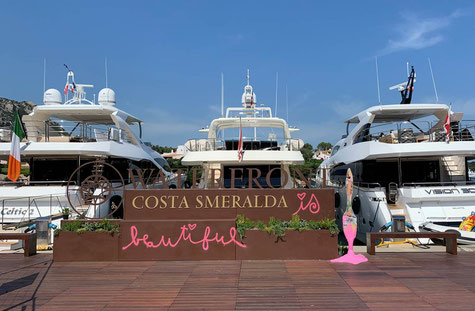 Many Italians choose Sardinia as a top holiday destination: crystal clear water, white sand beaches - the Maldives of Europe. And Porto Cervo is the synonym for luxury holidays - the resorts and hotels are some of the top hotels in the region.  95% of travellers on Tripadvisor recommend this holiday location. Porto Cervo is an attractive natural harbor divided into two parts: the Old Port, embellished with squares, great brands boutiques, cafes and restaurants. Porto Cervo Marina, is distinguished by its exclusive Yacht Club, the largest and best equipped in the Mediterranean, with its renowned international regattas.
One of the most famous beach clubs of Porto Cervo is the Nikki Beach Club. During the months of July and August, guests can visit Nikki Beach's Pop-Up Bar & Lounge at Porto Cervo Waterfront; as well as the brand's signature Restaurant & Beach Club. The lounge offering light snacks and cocktails. Try the Aperitivo Sardo: with Carasau bread, gazpacho, Rovajo prosciutto crudo, dolce sardo cheese, olives, pecorino cheese, Rovajo salami. Delicious!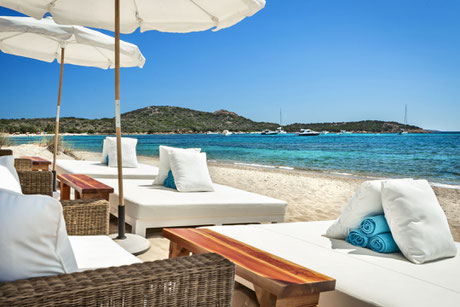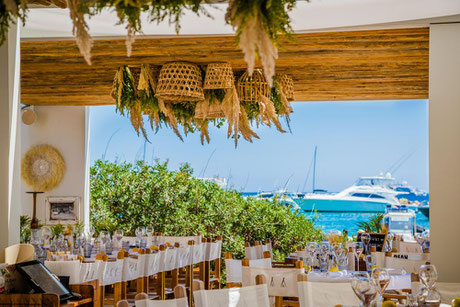 Ferragosto - Budget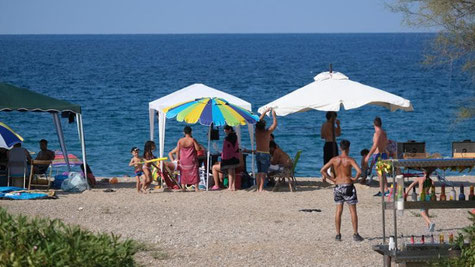 The Amalfi Coast has some of Italy's most stunning coastline with good beaches along the seaside below the cliffs. The Italian Riviera, on the northwest coast, especially around the Cinque Terre and Portofino. Here you'll find beautiful scenery as well as nice beaches.
Rimini is one of the top seaside resorts on the Adriatic Sea with 15 kilometers of sandy beaches. Tuscany's Versilia Coast is a long stretch of beaches. Forte dei Marmi is one of the top Tuscany beach resort towns.
Calabria, the toe of the boot, has over 500 miles of coastline with many pristine beaches. Puglia, the heel of the boot, has many good beaches, especially on the Salento Peninsula, whose mild climate makes it possible to swim from late spring into early autumn. Italian Island Beaches: Italian islands , such as Sicily, Sardinia - both boasts some of the most beautiful beaches. On the other hand, the island of Ischia is known for its thermal pools, often by a beach.
 Most of the beaches are not free but are divided into private beach areas called stabilimenti that can be used for a day fee. Your fee usually gets you a clean beach, a dressing room where you can leave your things, an outdoor shower for rinsing off, a good swimming area, toilets, and a bar and sometimes a restaurant.
Obviously many of the beach clubs or stabilimenti offer snacks or have restaurants. This is also a popular option on Ferragosto or during the summer holidays.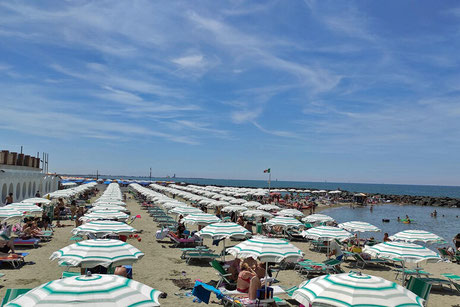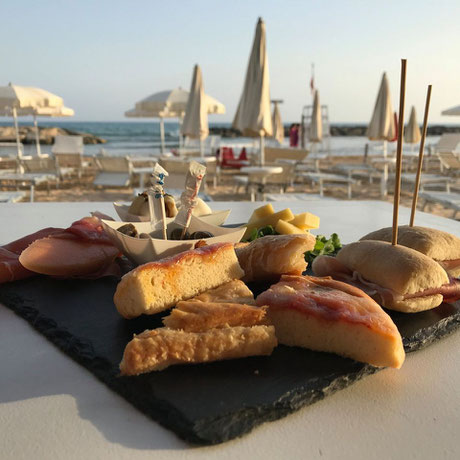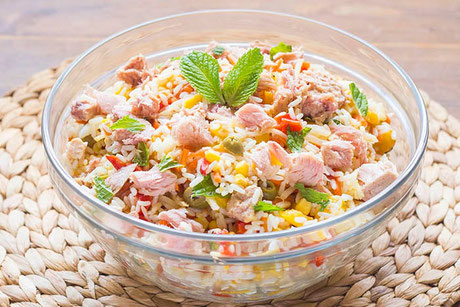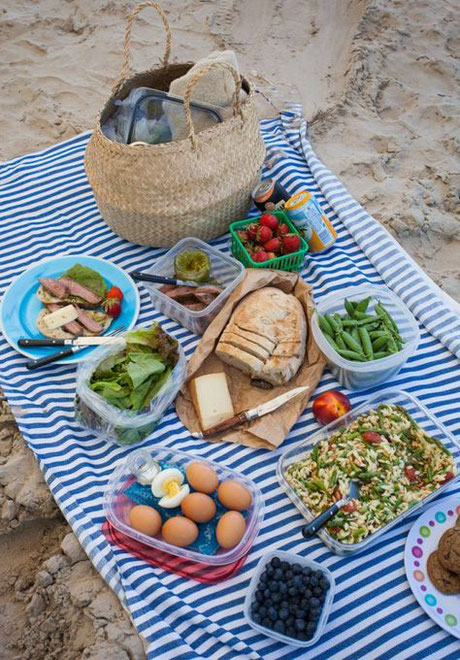 Standard practice in Italy is to have a picnic on Ferragosto - whether you are at the sea or in the mountains. The most important thing is to spend a day outdoors and have fun with friends and good food. Summer savory pies - Torte Salate are prepared with seasonal vegetables and are perfect for picnics. Also a very popular option is the rice salad, which is very quick to prepare and can be seasoned with a thousand different ingredients. Omelettes are another great classic to take with you on a picnic.