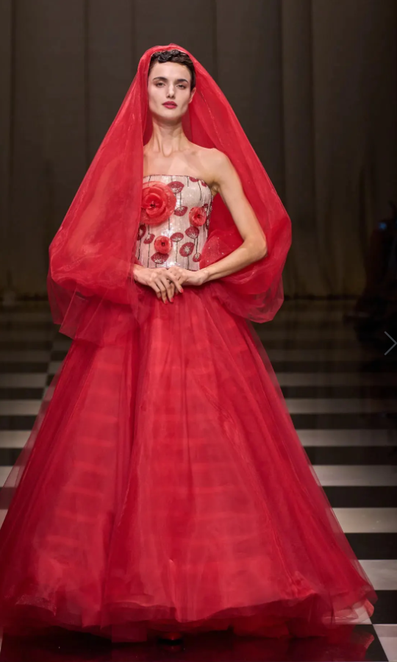 The 88-year-old designer Giorgio Armani presented a simple colour palette of Red, Black and Gold in his latest Prive collection. The collection closed the show with a red  bridal dress, the sparkling white bodice covered in red flowers. Flowers in particular roses, where the key theme of Armani's haute couture collection in Paris, with over 67 looks. The rose, in Giorgio Armani Privé's eyes, is something seductive and mysterious. The first hint that Mr. Armani would be serious about the rose symbol came via the red lacquered invitations and high-shine boxes from the "Far East" sent out to his select guests, including Sydney Sweeney, Kate Hudson, Camille Razat and Emma Thompson. 
Decadent embroidery combined with luxury Far Eastern patterned fabrics created elegant luxury looks. Red lacquer clutches and red pointed heels complimented the stylish creations.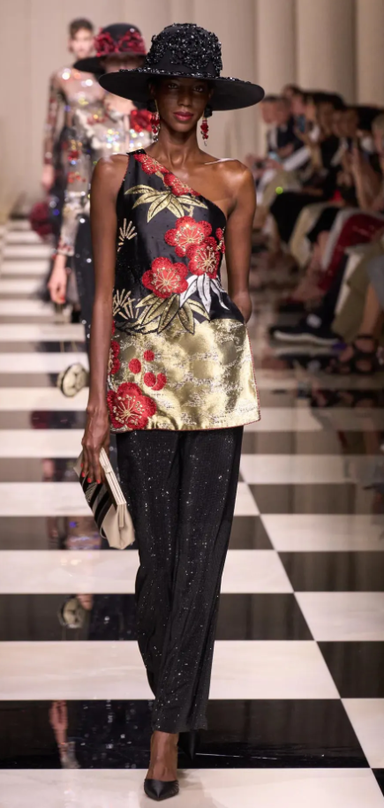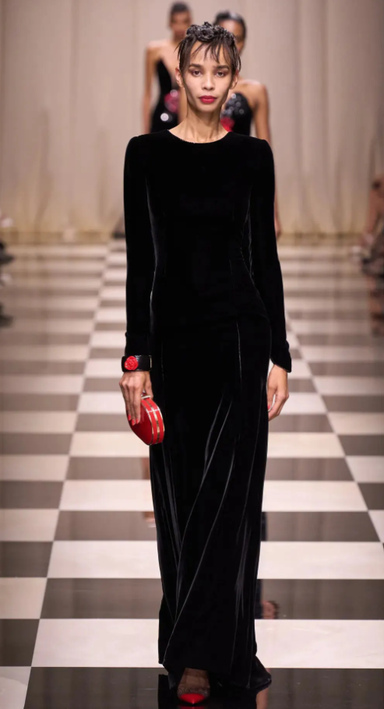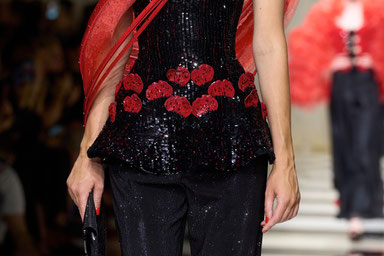 Black and Gold combined with Red accessories including broches in shape of roses will be the the new trend accessory! Combined with red Costume Jewellery will for sure become a trend to be seen in stores in due course.