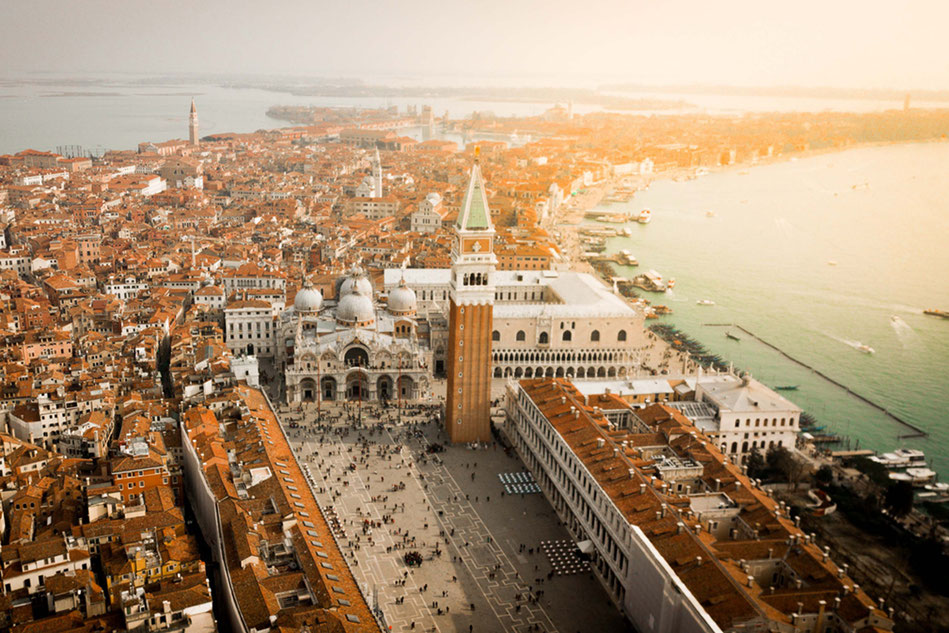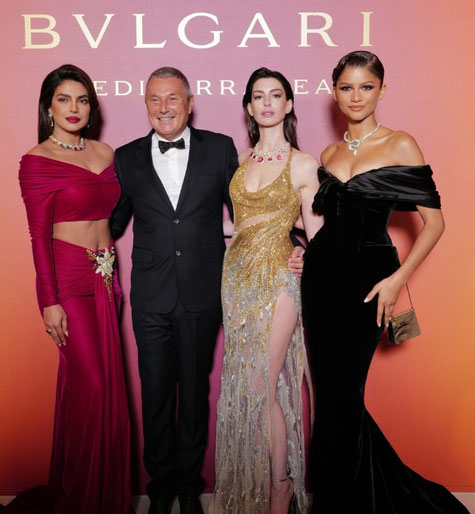 Bulgari, the famous Italian Jeweler unveiled its latest high jewelry collection last week, Mediterranea, at the Palazzo Ducale in Venice, Italy. The royal venue along with global stars, such as Anne Hathaway, Blackpink's Lisa, Priyanka Chopra and Zendaya;   all brand ambassadors were wearing some of the precious new jewelry pieces. The Roman jeweller presenting over 400 different designs – 90 of them with a million dollar price tag.
Anne Hathaway looked elegant in a Gold and silver hooded Versace gown which had a high slit to it. She dazzled in her embellished gown and carried it extremely well with her hair down. To accentuate the outfit, Anne added a tasteful diamond and ruby necklace.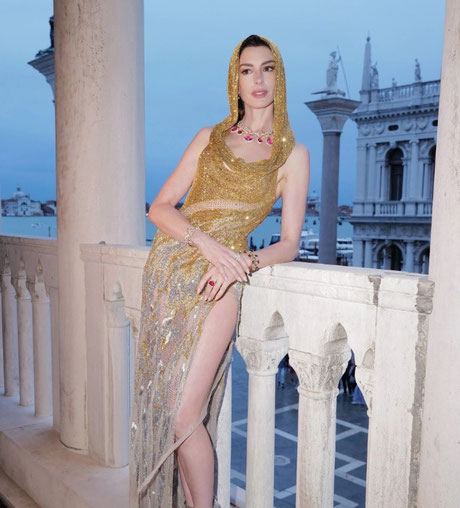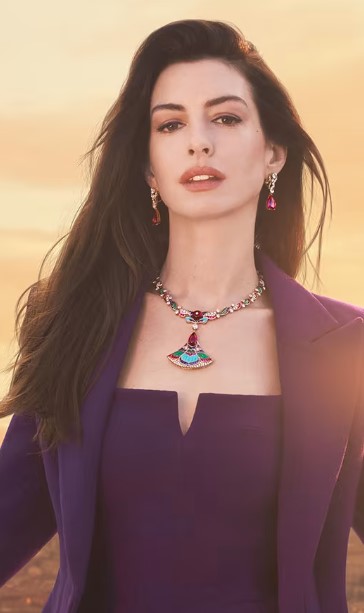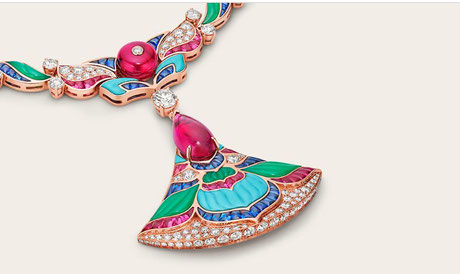 The show was on a precious mosaic runway developed for the event by Orsoni 1888 and inspired by the brand's high jewelry collection pieces such as the Oriental Mosaic Necklace which is shown off by Anne Hathaway, as part of the advertising campaign for the new collection. Mughal architecture and design is renowned for intricate details, grandeur, and a fusion of cultural influences. The Oriental Mosaic Necklace emulates this rich visual language with a complex layout blending inspiration from nature with nods to jewel-embedded columns, white marble domes, and grand mosaic artworks. The rose gold necklace elaborates on Bulgari's classic Divas' Dream design, deftly imbuing hard stones such as pink rubellite, sapphire, and diamonds with delicate textures. Chrysoprase and turquoise inlays are cut with veins, animating the lively mosaic design with the intricacy of flower petals.