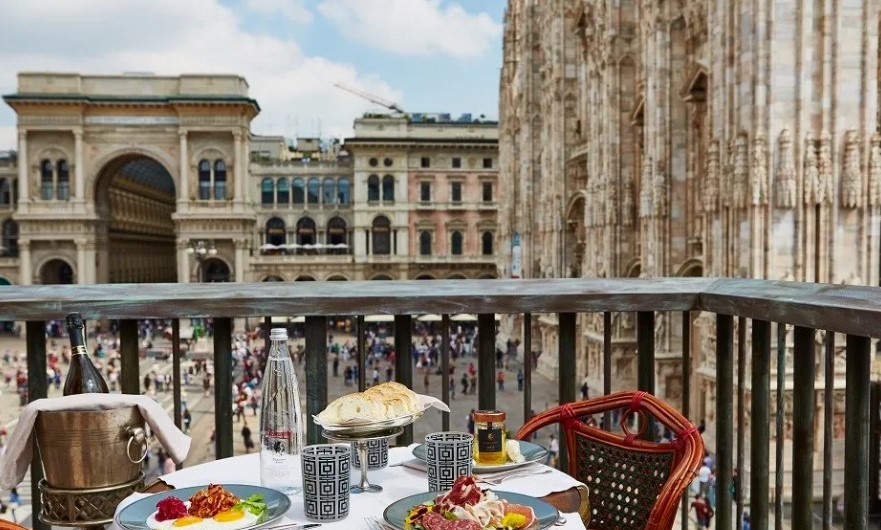 Eating well at the museum today is more than ever a good choice. Because eating well at an Italian Museum is now a Must. Hence, many of the leading museums in Italy, had their site managers make agreements with top-level chefs to set up a restaurant worthy of their exhibitions. The trend has been underway for some years now, with restaurants, bistros and cocktail bars having opened, such as Ristorante Andrea Aprea at the Museo Etrusco in Milan; or Ristorante Torre at the Fondazione Prada Museum or the Palazzino at the Museo Palazzo Grassi. 
Ristorante e bistrot Andrea Aprea, Museo Etrusco (Fondazione Luigi Rovati) - Milano
Two years ago, Andrea Aprea opened a restaurant on the top floor and a bistro on the ground floor of the Etruscan Museum commissioned by the Luigi Rovati Foundation, at 52 in Corso Venezia in Milan, in a splendid period building with a secret green courtyard. Different menu options are being offered such Contemporaneità with Guinea fowl and white asparagus, mustard, chamomile; or the Partenope  with Tortello di Bufala Ricotta Double concentration of Neapolitan ragout). Or the Gentile Selection with Calamarata Coda alla vaccinara, Grana Padano Riserva, Saffron and Watercress. The bistro at the Museums are of a simpler design and price which revolves around an iconic semi-circular counter, «to stage the fundamentals of Italian cuisine, from breakfast to dinner». From Corvino corn, BBQ pork, sour cabbage for lunch, to Maccheroncelli with Bolognese sauce, Caciocavallo Podolico for dinner.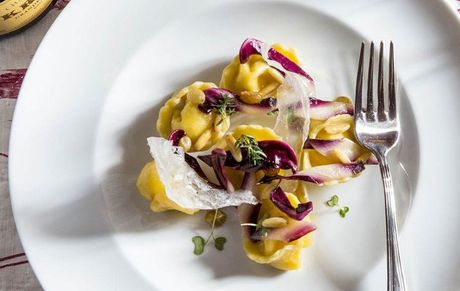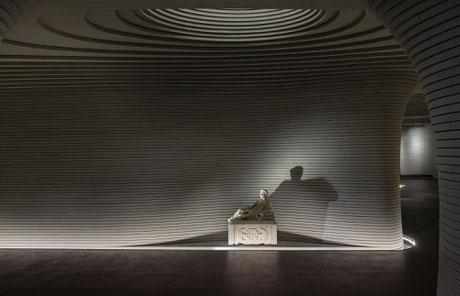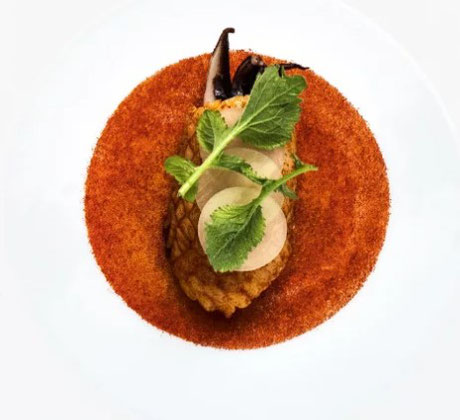 Prada Foundation - Ristorante Torre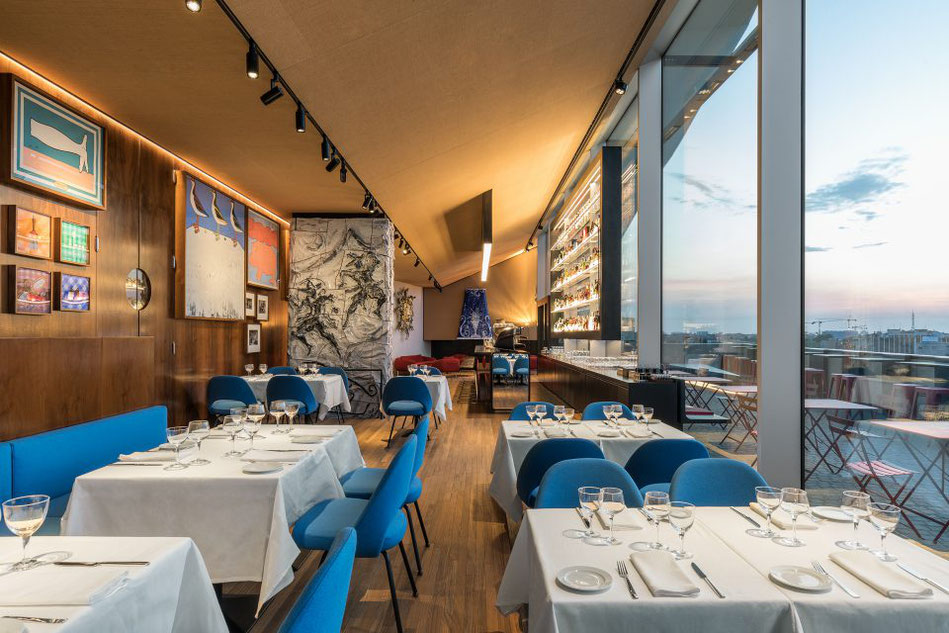 The Prada Foundation is a cultural institution founded in 1993, chaired by Miuccia Prada and Patrizio Bertelli, dedicated to the realization of projects in contemporary art, cinema, photography, philosophy, dance and architecture. orre, housed on the sixth floor of the Prada Foundation building. The presence of works of art and design elements makes the atmosphere of the Torre Restaurant and Bar Luce unique. Its terrace and large windows reveal an unprecedented perspective on the city of Milan. The gastronomic proposal of chef Lorenzo Lunghi includes an authentically Italian menu, starting from its Tuscan roots. A prestigious selection of wines, made up of Italian and international labels, completes the offer. 
Museo Palazzo Grassi - Palazzino Design Restaurant
Palazzo Grassi is a building in the Venetian Classical style located on the Grand Canal of Venice, between the Palazzo Moro Lin and the Campo San Samuele. Elegant and refined, the Palazzino Restaurant is a luxurious gastronomic retreat, and the favourite fine-dining rendezvous for both local Venetians and hotel guests.
Its carefully created menus offer both the most contemporary dishes and flavours, and an older, more traditional Italian cuisine, embedded deep within Italy's rich history and culture. The stunning 'show kitchen' allows diners to interact with the chef and watch these spectacular dishes come together. Or just sit back and enjoy a mouth-watering meal surrounded by a gallery of chandeliers made of the famous Murano glass. For Appetizer: Crab Cappuccino Potato Foam with Rosemary infused Crab. For Primo Piatto: Gragnano Spaghetti Clams, Sea Urchins and Bottarga and for Main: Fried Adriatic Fish 'Cacciarioli' Squid, Red Prawns and Mazzancolle.