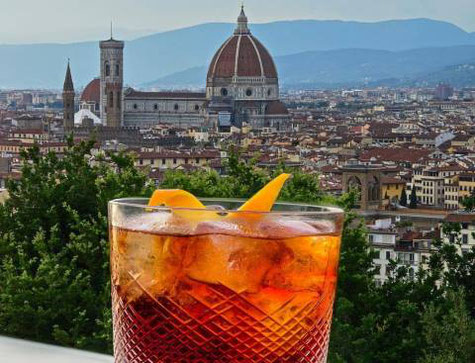 World Cocktail Day is a global celebration of cocktails; it marks the publication date of the first definition of a cocktail on May 13 in 1806. In 1806, The Balance and Columbian Repository coined the term "cocktail" as a stimulating liquor with a wide variety of sweets, waters, and bitters. Cocktails as a drink, however, started as a British invention in the 19th century and has since become an American innovation when a Connecticut-born bartender Jerry Thomas wrote the book "The Bartender's Guide." On the 13th May, this World Cocktail Day, Online Drinks Retailer, The Bottle Club, has revealed the most popular cocktail recipes, based on Google search volume demand – and has crowned the gin-based Negroni as number 1. The classic Negroni topped the list as the most popular cocktail recipe with 933,000 global searches. The most widely reported version of this drink's origin is that it was invented at Caffe Casoni in Florence, Italy in 1919. Legend tells that Count Camillo Negroni asked his friend, bartender Forsco Scarselli, to strengthen his favourite cocktail – the Americano – by replacing the soda water with gin.
Aromatic, intense, with a Mediterranean scent that makes it immediately unmistakable. The Negroni, the prince of cocktails, knows no fashions or ages, but always remains on the crest of the wave, just like a good film, a good book, a traditional Italian dish.
The Classic Negroni
Ingredients:
25ml gin;  25ml sweet vermouth; 25ml Campari; ice. For the garnish: slice of orange
Preparation:
Pour the gin, vermouth and Campari into a mixing glass or jug with ice. Stir well until the outside of the glass feels cold.
Strain into a tumbler and add 1 large ice sphere or some fresh ice, and garnish with an orange slice, using a blood orange when in season.
Where to drink the ideal Negroni?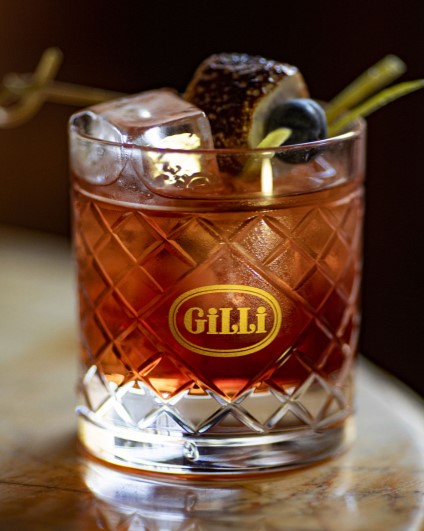 Given that Florence was the birthplace of the Negroni; Florence is the ideal location to have the ideal Negroni. As Caffè Gilli in Florence, barman Luca Picchi was awarded the award for the 'Best Negroni' of the year during the Gala for the presentation of the BlueBlazer 2019 Italian Cocktail Bar Guide in Rome.  And the bar where the Negroni was born? It used to be Caffé Giacosa, but it closed a few years ago. However, the historic staff of Caffé Giacosa is now at Caffè Lietta.
"Somewhere in SantoSpirito" is the Rasputin, the first Secret Bar in Florence. The style is late nineteenth century, inspired by American speakeasies, where alcohol was drunk during the American prohibition.
The Conte Bianco is a classic of the Rasputin cocktail list, a tribute to Conte Negroni and the White Duke, David Bowie. Hayman's London Dry Gin, Vermouth Bianco Cinzano 1757, Gentian Emilio Borsi, witch liqueur.