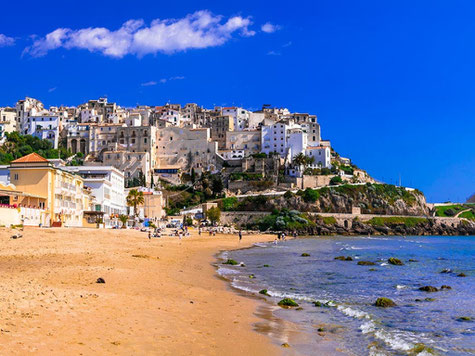 Sperlonga is a coastal town in the province of Lazio, about halfway between Rome and Naples. It is best known for the ancient Roman sea grotto discovered in the grounds of the Villa of Tiberius containing the important and spectacular Sperlonga sculptures, which are displayed in a museum on the site. A small village of just under 4000 inhabitants which double though during summer months.  With beautiful beaches and with the "Bandiera Blu" certified for 20 years in a row, it has clear  waters home to a unique variety of fish and marine landscapes.  And of course the Tiberius's Roman villa remains underwater with the "Premio Grotta di Tiberio".
The Torre Truglia, stands on a rock of stone on the extreme point of the promontory of Sperlonga. Built in 1532 on the foundations of a pre-existing Roman tower of sighting, just two years after it was devastated by the hordes of Kaireddin Barbarossa. Rebuilt in 1611, when it housed a Sergeant and one soldier, as early as 1623 was again destroyed. Blossomed only in the next century, when constituted a safe lookout around the shoreline. . From 1870 to 1969 was used by the Guardia di Finanza.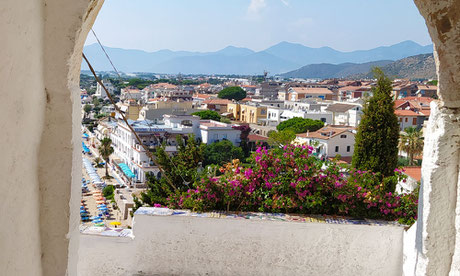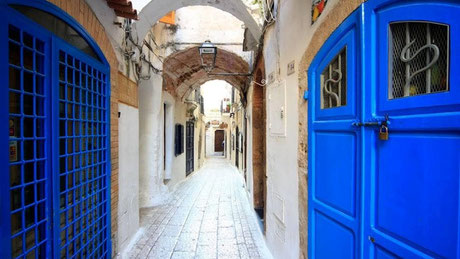 Sperlonga, with its characteristic alleys, glimpses and unique views, is part of the circuit of the "most beautiful villages in Italy" which aims to enhance the great heritage of history, art, culture, environment and traditions of small Italian towns. There are a number of beautiful located hotels in Sperlonga, such as Grand Hotel Le Rocce or the Hotel Sirinella or Hotel Grotta di Tiberio.