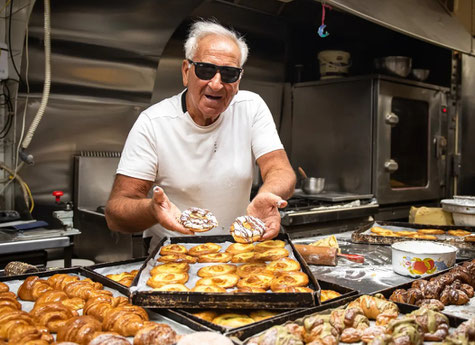 A number of bakeries in Rome are open until very late at night - some even into the early morning hours. Hence, they are the ideal post-party destination; quite a trendy thing to do after clubbing having a very early breakfast with a delicious maritozzo con la panna - filled with cream. One of the most popular bakeries known for its maritozzo is Il Maritozzaro who serves up the classic maritozzo as well as pistachio and chocolate varieties since 1960. They also offer other sweet treats and some excellent coffee. 
Zozzone in Centocelle is also open late into the night, and its night croissants are a favorite among gourmands for a night stop, especially at weekends. Zozzone's speciality are simple croissants filled with cream or Nutella, puff pastry, fried bombs, stuffed pangoccioli and the famous double sketch sorchetta. 
 Or the Cornetteria via A.Emo - a bakery that has been open for decades, a stone's throw from the Vatican. Bombs with cream or nutella, donuts, simple or filled croissants, stuffed dumplings, Danish rolls, bells, chocolate or cream and chocolate cannoli, jam, chocolate or ricotta tarts.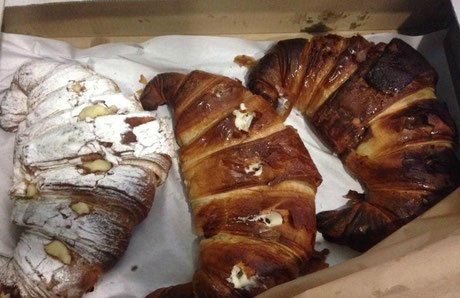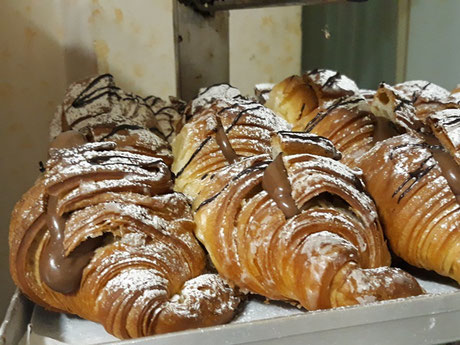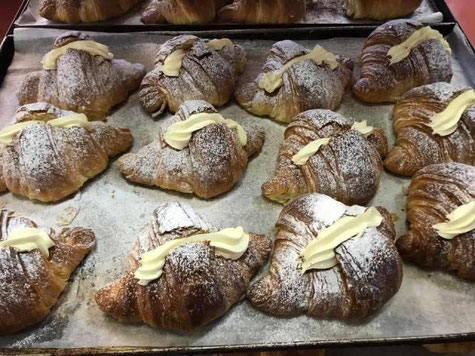 Di Zio Cornetti -a very small, but in a strategic position along the very busy via Casilina, close to the Giardinetti district. The quality of the croissants is very good, the donuts are excellent. 
Dolce Notte -a paradise for bakery gourmands in the Testaccio area, very close to the Metro Piramide. Croissants, donuts, chocolate puffs, bombs, but not only. The real specialty here are the pangoccioli, empty or stuffed with a favorite filling. Done on the spot - what is the most requested? Those filled with hazelnut cream, but those with black or white chocolate, pistachio, sour cherries, custard and chantilly cream are also very popular.