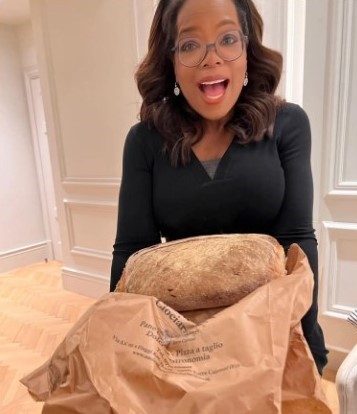 Italian Bread is world famous and each region has its own special bread types. Recently it won a lot of praised by Oprah Winfrey, who was staying at the Terme Di Fiuggi at the Grand Hotel Palazzo Fiuggi, taking back home her favorite souvenir - an Artisan bread from the local bakery in Frosinone. And then went on an excursion to the nearby mountains. "As soon as she got home, she proudly showed her precious purchase," the Lazio Region said in a statement.
Lazio
The traditional Artisan Bakery All'Antica Forneria Ciociara which is run by Agi Pierluigi, together with his mother Emilia and his cousin Michela, was approach by Oprah Winfrey's assistant, accompanied by an employee of Palazzo Fiuggi who acted as interpreter. She tasted the bread, liked it and took it. Then she came back the next day and the day after that. In short, she came back every day and it went on until Saturday, when she came around 11.00 and directly bought five hot loaves of bread, fresh from the oven. Pierluigi said:"The most beautiful thing was the face she made when she took them, happy as a child".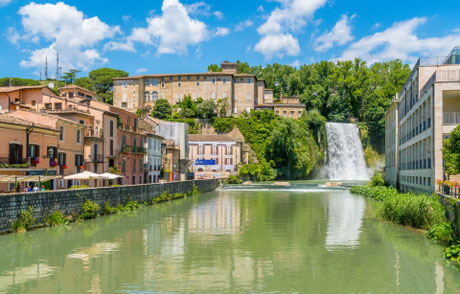 Piedmonte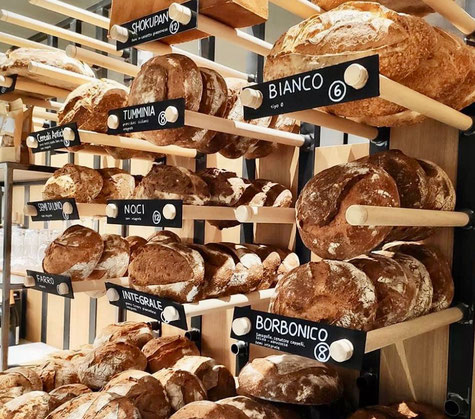 Each region of Italy has its own bread specialities. 
The best bread in the region of  Piemonte; would be the bread from the Artisan bakery Vulaiga di Pol Eugenio - a bread with mountain herbs, which mixes different flours with mint, yarrow, coriander and other high-altitude herbs. Or mountain micche, wholemeal and super crunchy. Rye breads and raisin breads with walnuts or hazelnuts. All made with the natural fermentation method, which has almost disappeared today, which gives a product with a long shelf life that is digestible and has the true flavor of bread. Lombardia boasts illustrious names such as Grazioli in Legnano, Crosta and Le Polveri from Aurora Zancanaro. And of course the bread  from Davide Logoni, who is known for its sourdough since 2003, which is baked with flour from the regional grains (saragolla, solina). Senatore Cappelli with spell and rye - all known for slow processing and selling through neighbourhood shops.
Veneto
The Veneto known again for other bread specialities such as rustic ciabatta; wholemeal and crunchy, Venetian fugassa, panpolenta; bread made with white corn polenta and tasty and crumbly cornbread sticks. For the lucky residents of Cinto Maggiore, a small town between Veneto and Friuli, where the bakery and pastry shop Marinato  is located, the best-known products of Marinato are a standard fare. The Alto Adige produces a special bread: a rye bread with candied fruit from a family bakery Panificio Moderno opened in Isera, close to the Adige, which converted to sourdough since 2004.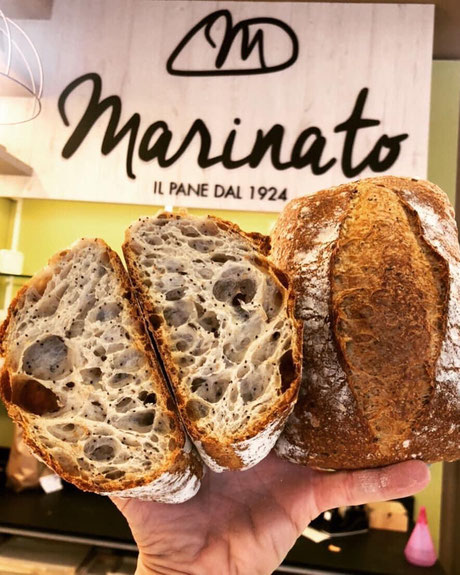 Friuli Venezia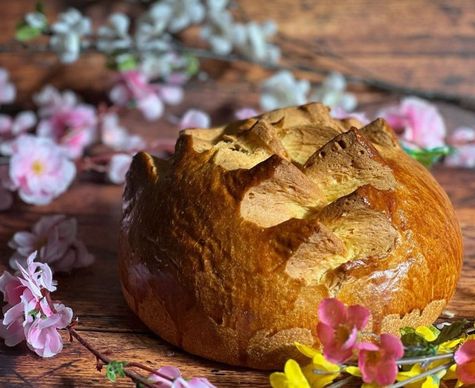 At the Panificio Jerian, there are more than 40 types of naturally leavened bread baked every day by a family of bakers who, in 60 years of activity, have reached the fourth generation. Among the best bread, the Trieste specialties stand out: double bigas and "s'ciopette", as well as baguettes.
Tuscany
At the Pank Bulangeria in Florence, David Bedu who since 2014, has created the Sesto Fiorentino bakery, where he sculpts the loaves of bread. His bakery is a format that combines the Italian bar with the French boulangerie, creating baguettes, crushed bread, quiche, focaccia and tramezzini in both the classic and single-origin versions, i.e. made with a single type of flour.
Puglia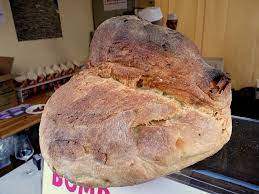 Last not least - Puglia: famous for the Pane di Altamura which is a type of Italian naturally leavened bread made from re-milled durum wheat semolina from the Altamura area of the Provincia di Bari, in the Apulia region. In 2003 Pane di Altamura was granted PDO status within Europe.
 At Il Toscano, you can select the plain bread in the spirit of Tuscan bread or the dicocco spelled version with minerals and dried fruit or the Sicilian Mallorcan version bread made with Sicilian Mallorcan scented flour.  A specialty of the house are the seasoned breads, which feed on the seasons and artisan products that Marco selects with great commitment. Try the rye bread, moist and with an intense flavour, rare to find in the south due to the latitude of rye production. To take home also white and red flatbread worked in the Roman pinsa style.