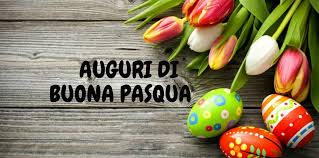 Easter is one of the most important holidays of the year in Italy, as it marks the beginning of the warm season and outdoor activities. From north to south in Italy, especially the Passion of Good Friday has inspired numerous and heartfelt rites that include processions and re-enactments. Those who stay or visit Italy are spoiled for choice among the many traditions and events. The Easter holidays 2023 are the perfect opportunity to switch off and enjoy a few days of relaxation. You don't necessarily need to go far: you will have three days to explore a new place, to discover lesser-known places in Italy, to rediscover a big city or to organize a trip out of town on Easter Monday.
Easter in Rome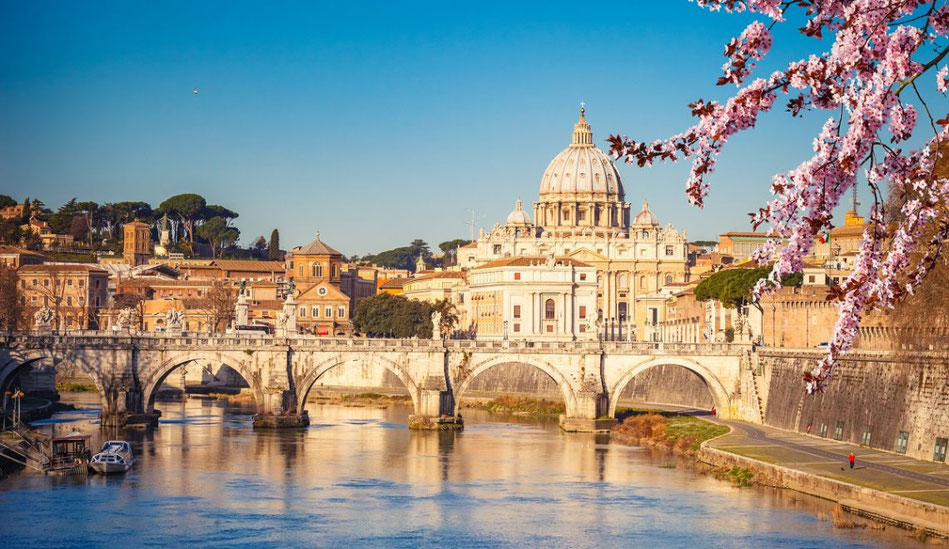 The period is perfect for being outdoors and enjoying an early spring. You can spend the Easter weekend in Rome where there will be extraordinary openings, Easter Monday in the parks and many things to see. Vignarola, artichokes and Colomba cake. Easter and Easter Monday are just around the corner and restaurants and clubs in Rome offer tasting menus or off-menu dishes to celebrate the holiday.  Where to have lunch at Easter and Easter Monday: Tradition from Hosteria Grappolo d'Oro (à la carte). In this Roman cuisine restaurant near Campo de' Fiori, traditional Easter dishes such as eggs, corallina, offal and pizza with cheese arrive alongside the à la carte menu.
Easter at Milan
The Easter weekend is a great opportunity to discover Milan or rediscover it and its precious and unusual places. Whether you want to explore Brera, the Magenta district with Leonardo's Last Supper, Milano's historic centre, the Isola district behind the Bosco Verticale, the Romana neighbourhood, future home of the Olympic village, or the  vibrant Porta Venezia and the Centrale area. A visit to a museum is also a great way to spend a few hours of your Easter holiday appreciating culture; as they are open in Milan on Easter Sunday and free.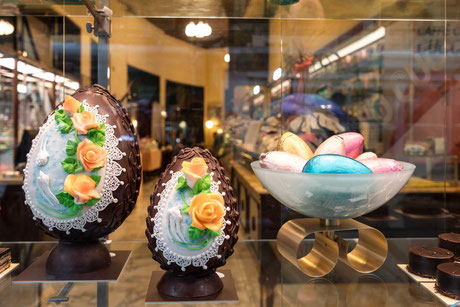 For an immersion in the Milanese culinary tradition, however, the right place is the historic Al Laghett restaurant. Born in 1890 not far from the Chiaravalle Abbey, it has been managed for five generations by the same family and promises guests a welcoming environment and "the good cuisine of the past". At Easter, weather permitting, you could already have lunch outdoors, under the flowering pergola - one of the prides of the restaurant!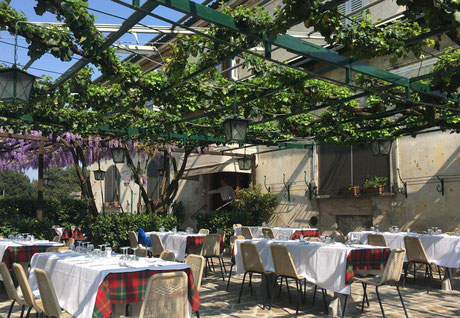 Easter at Naples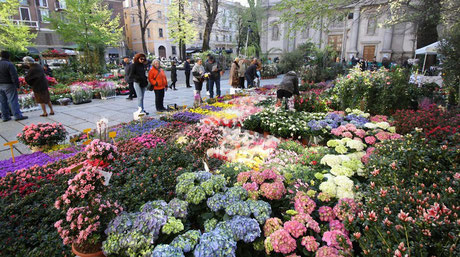 There are those who are used to rich homemade lunches and where even the Colomba is homemade and those who, on the other hand, can't wait to indulge in a meal away from home in a restaurant or in a traditional trattoria. In Milan there are several addresses to keep in mind to find the right place to eat at Easter 2023. La Plancia Ristorante offers a special Easter Lunch. The Easter menu here is à la carte. For starters, you can choose, among other things, a mix of raw seafood, amberjack tartare with sun-dried tomatoes and chopped pistachios and aubergines alla parmigiana.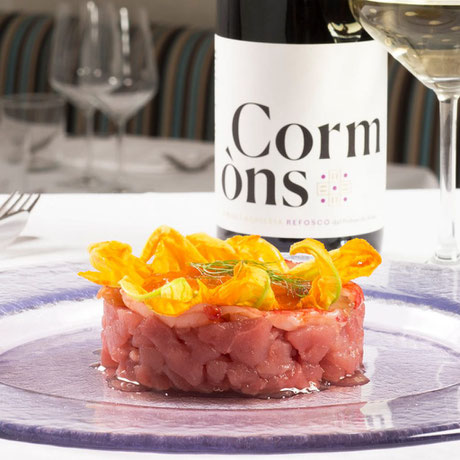 In Naples, every day counting down to Easter Monday, there are processions and events. On Easter Saturday, Holy Saturday, is the day of "struscio" (rub). The word indicates the sound of drapes rubbing the streets when women walk. This day, in fact, is dedicated to showing off the new clothes on the streets of the city. Furthermore, many people go shopping in order to find something nice to wear on Easter day. Great shopping streets include Via Toledo;  Via Chiaia; La Pignasecca or
Galleria Umberto I.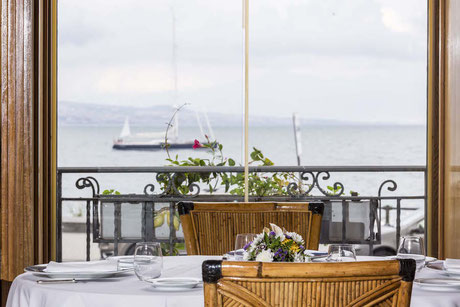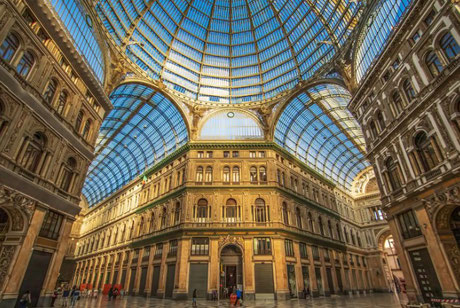 Naples boasts many fabulous restaurants. There are a quite a few options to have Easter Lunch such as at La Cantinella,  with a splendid view of Vesuvius. The special Easter Menu consists of Affettati di salumi tipici pasquali, salame piccante, capocollo stagionato, uova sode, ricotta salata di Montella, carciofi, mammarelle, casatiello e fave
Minestra maritata Cold cuts of typical Easter salami, spicy salami, seasoned capocollo, hard-boiled eggs and more.
Or the option of Tagliolini in brodo, followed by lamb: Agnello al forno con patate. And finished off with the famous Pastiera napoletana. 
Easter at Palermo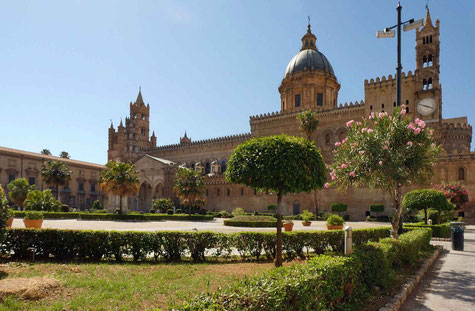 Palermo during the Easter week - which falls in the spring season - offers many attractions also not strictly related to religious celebrations. With the arrival of the warm seasons, in fact, you should treat yourself to a visit to la Vucciria, Ballarò, il Capo and Borgo Vecchio: the popular markets of Palermo. In these sales squares, you can discover a fundamental part of Palermitan folklore and admire a genuine and fresh face of the city. Discover their colors and flavours, without the crowds you may face in summer. Also the famous monuments of Palermo are obviously worth a visit: Cattedrale di Palermo the cathedral which was once also a mosque and which houses the tomb of Frederick II.  Or the Palazzo Reale - the Norman palace – a short distance from the Cathedral – today the seat of the regional council of Sicily but always open to the public for tourist visits. With a walk under the warm spring sun, it is particularly pleasant to discover the historic center with its narrow streets, large squares and its many boutiques in which to go shopping. 
 Even if the city's beaches - Mondello above all - are especially suitable for summer tourism, the accommodation facilities and beaches are often open even when the first warm spring arrives. The beaches therefore become the ideal places to enjoy an aperitif overlooking the sea. Such as at the Touring Beach Cafe at Mondello Beach.  And, if the temperatures allow it, why not, even a dip out of season is allowed!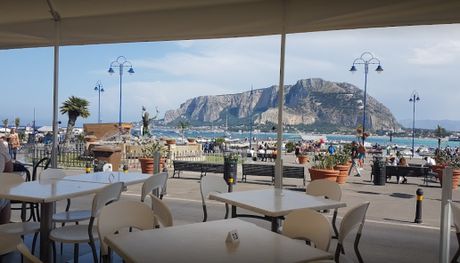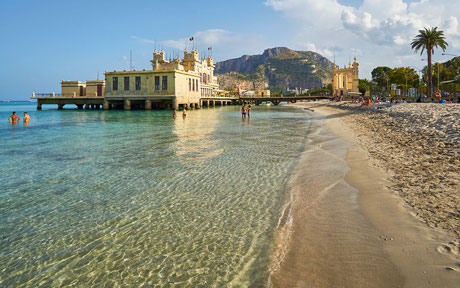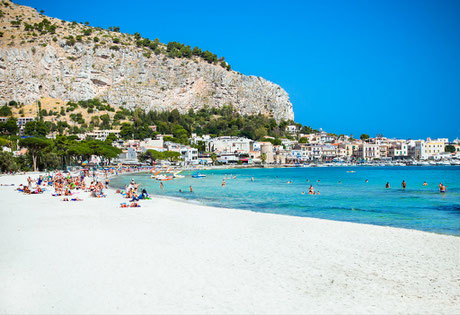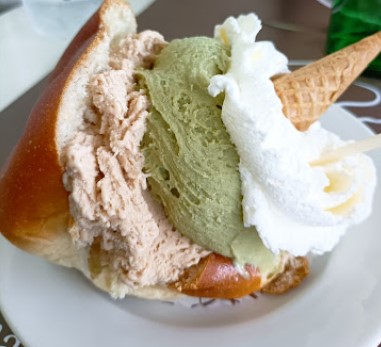 The absolute star of the Palermitan cuisine for Easter is lamb. Whether as a first or as second course, either used as the main ingredient for the sauce on gnocchi and fresh pasta or cooked in the oven with various side dishes based on potatoes and vegetables. Desserts include the typical Sicilian Cassata, and la Colomba. But another typical dessert of the Easter tradition in Palermo is the Easter sheep: a cake made with pistachio paste in the shape of a sheep.
Plenty of restaurant locations to have your Easter Lunch; whether in the Centro Storico at the Terrazze del Sole, with a set Easter Menu. Antipasti: Carciofi villanella; Caponata di pesce azzurro con polvere di cacao amaro; Le alici marinate delle Terrazze; Sarde a beccafico; Carpaccio di vitello con scaglie di caciocavallo e olio al basilico, and Primi Piatti of Lasagna vegetariana con carciofi, biete e ricotta; Timballo di anelletti con ragù di maialino, salsiccia e finocchietto e salsa di ragusano d.o.p., followed by Secondi Piatti of Agnello glassato (Glazed Lamb) con patate Salsiccia al forno con piccolo tortino di patate e formaggio; Panatina di maiale a cotoletta con patate al forno and as Dessert Cassata al forno, cannoli, sfincette con ricotta, sfincette con crema, crepes alla nutella, crepes al pistacchio. 
Or closer to the waterfront in Mondello Da Enzo Trattoria  have sensational seafood with a picturesque view of the waterfront. Appetizers include Insalata di mare; Fried calamari;  Mixed seafood platter; Carpaccio of sword prawn and cod. First courses include Riso alla marinara;  Spaghetti alle vongole veraci; Spaghetti scoglio or Lobster Bavette. Choose your second course from a range of seafood dishes such as  the Catch of the day ; Grilled or boiled lobster or Grilled prawns; or swordfish steak.  In addition to a vast range of seafood dishes, the restaurant also has a range of Sicilian sweets on offer - made in-house.