Sei Donne - Six Women - TV Series on RAI  - Set in Taranto Puglia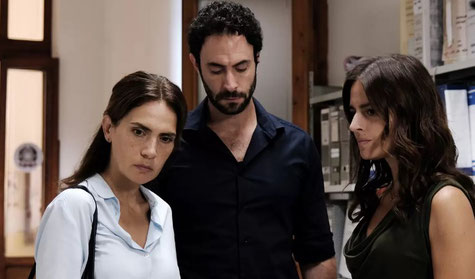 "Six Women - The mystery of Leila" is the new RAI serial thriller with Maya Sansa in the role of the protagonist Anna Conti, the prosecutor engaged in the investigation in search of Leila, a missing girl. The series was made with the contribution of the Apulia Film Commission Foundation, hence giving us an unedited and contemporary imagery  of the city of Taranto in Puglia. The story revolves around the disappearance of Leila and her stepfather Gregorio. Prosecutor Anna Conti takes charge of the case, which completely absorbs her even beyond her initial expectations. The complex mystery behind the disappearance of Leila and Gregorio brings together a group of people under one roof, offering the public a myriad of possible outcomes
The fiction was mainly filmed in the city of Taranto, but also in the municipalities of Statte, S.Giorgio Ionico, Polignano a Mare, Monopoli and Torre Canne, a small fraction of the town of Fasano.
Resta con me - Stay with me - TV series on RAI - set in Naples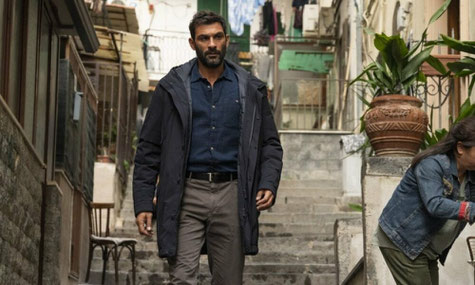 Resta con me - TV Series on RAI: For Alessandro Scudieri (Francesco Arca) life is full of satisfactions. It is a brilliant Vice Quaestor at the Mobile Force of Naples. In addition to his successful police career, he has a pregnant wife with whom he is very much in love. However, the life of  Alessandro changes forever when he gets involved in a shooting with his wife, Judge at the Juvenile Court. The event brings out the truth: that Alexander had chosen to follow a lead without informing the authorities. As a result he is  deciding to abandon normal life and move to the Intervention Unit, a special unit that operates only at night, a new chapter in Alessandro's life thus begins.