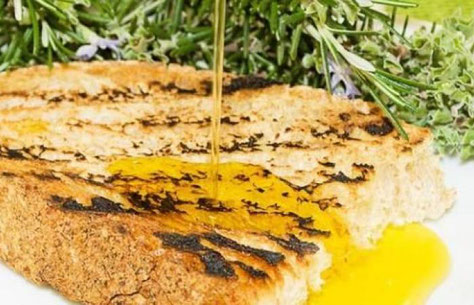 The Bruschetta Festival" returns to Casaprota from 28 to 29 January. Sabina oil is truly excellent. Known throughout Italy, it will be available for an entire weekend for tastings of hot and crunchy bruschetta.
There will be folklore shows, exhibitions, live music, guided tours.  The Sagra della Bruschetta will return to the village in the province of Rieti, the unmissable event dedicated to the leading product of the area: a very high quality extra virgin olive oil with an intense and aromatic flavour, already known to times of the Ancient Romans, which has been produced in these parts since time immemorial - the Sabina Oil.  Now in its 60th edition, the festival will offer the green gold of Sabina on toasted artisan bread to best underline its taste, but not only: on Saturday at lunchtime, the oil will enhance the flavor of pasta such as spaghetti all'amatriciana and also that of the seadas, the famous dessert prepared by the Proloco of Nuoro.
Casaprota is a comune in the Province of Rieti in the Italian region Lazio located about 45 kilometres northeast of Rome. The first traces and settlements date back to the Roman era, where the remains of the villas and inscriptions are scattered almost everywhere: for those who want to go hiking, mountain biking or horseback riding, traces of the past testified by Roman and medieval will be the setting for many different itineraries. The access door to the town, from the Renaissance period, shows the stone housings; and the ancient noble palace - today Filippi - which stands in the highest part of the town, has an essential façade in which sixteenth-century windows open, on which a circular tower stands out.