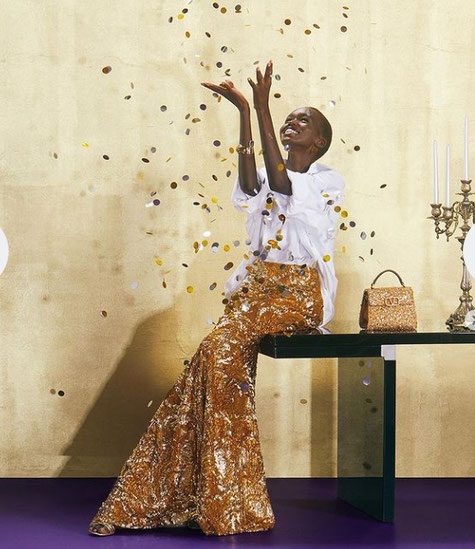 "Elegance comes not only from what you wear, but also from what you think" (Gianfranco Ferre).
If on the last night of the year you wore something sparkling - don't put it away for the following year. Instead combine it with everyday office or casual wear to create your own unique look. For 2023, we need a bit of sparkle and a sequin skirt such as from Valentino or Dolce Gabbana, pants or jumper - such as from Bruno Cuccinelli are the ideal item to combine with knits or jeans. If you find that too daring, opt for a sequin bag - the classic Fendi Baguette or shoes, such as from Aquazzura. There is no doubt that the resurgence of formalwear, which initially signaled a desire to escape the pandemic, has prompted designers to opt for more luxurious looks. The pandemic has fueled a new fervor for flashy fashion. 
Dressing for occasions is now considered normal, whether it's for a lunch or a bachelorette party. Different sets of sweatpants are passe, and underpinned by the trend of  "Revenge shopping" more glamorous looks are back. The various Resort Collections from Missoni or Valentino provide the ideal inspiration for this new glamour look!