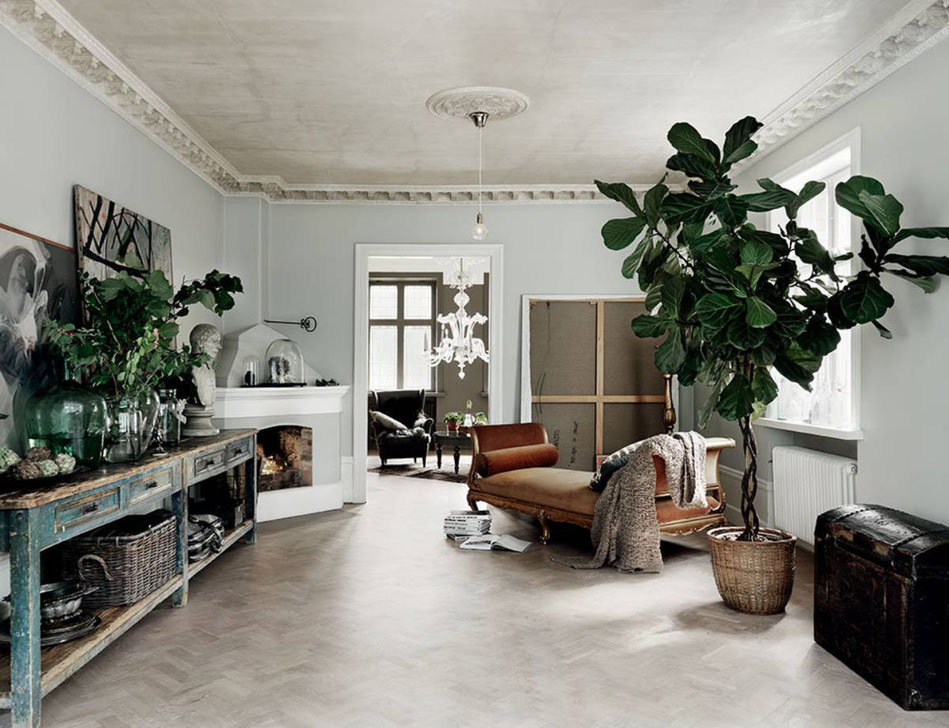 Every New Year, we are thinking about a list of good resolutions for the year; as the new year brings an enthusiastic desire for change - to make a positive change in one's life. The new year brings with it a desire for renewal, in personal life, in the professional world, in relationships with others and even in the way one lives at home. With the start of  2023, what will be our resolutions of how we will live in our house or apartment in 2023? Let's explore the good resolutions 2023 many Italians have in respect to their own home. What are the aspects of their home, Italians are most proud of? What, instead, would they like to improve at home? What transformations could make the home a more livable and pleasant place and what changes in the home would make you happier?
More Green!
Nature takes back its spaces, even at home. In recent years, decorating interiors with plants has become more and more fashionable, especially among millennials who live in city apartments where the external balconies are small and it is not possible to exploit the condominium areas. There is plenty of information online of how to transform your home with plants. But also a number of Plant designers or consultants who provide workshops and advice, such as Bottegabotanica or Officina Verde Design.
Sustainability!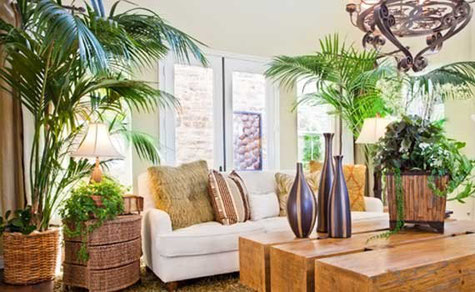 In fact, more and more Italians have changed their "route" by moving towards a greener and therefore more respectful way of living with nature. And among the good intentions for living in a home in 2023, that of thinking of it from an increasingly green perspective is reconfirmed. In 2023 more space will be given to green building, to natural, recyclable construction materials with a reduced environmental impact and safe for people's health and the environment, to natural materials also for furnishings, accessories and textures for furnishing interior spaces and outdoors, energy efficiency, the use of renewable energies. The world of Italian wood-furniture is today oriented towards finding solutions that combine sustainability, technology and design. There are numerous brands, ateliers and design studios that are innovating production processes and products, true icons of Made in Italy in the world - such as Giorgetti; founded in Meda in 1898, Giorgetti is today one of the excellences of Made in Italy design that has made sustainability a founding value. Or Selva; founded in Verona in 1968 with a focus on Made in Italy and sustainability in its designs. Status, based near Venice with its Made in Italy brand and philosophy ensures that all STATUS furniture is 100% conceived, designed and manufacturing in Italy by accurately selecting the top finest components and raw materials from the best Italian suppliers.
Smart Home!
Italians want to live in a more technological, smarter home. And therefore one of the resolutions for 2023 is to consider a smart home installation or smart home devices - whether that is the smart fridge or smart kitchen. Italian Smart home technology via companies such as AVE or VIMAR can help to make your home more intelligent in terms of energy usage and security. Focus is on the latest generation of connected and smart devices with obviously low energy consumption. The first kitchen conceived with an equipped upper structure - which therefore develops above the worktop - dates back to 2014 and was made by Boffi. vArredo3, Arrital, Creo Kitchens, Ernestomeda, Euromobil, Febal Casa, Rossana, Valcucine offer their own high-efficiency versions, designed both solely as equipped channels and as vertical elements that rise above the worktop.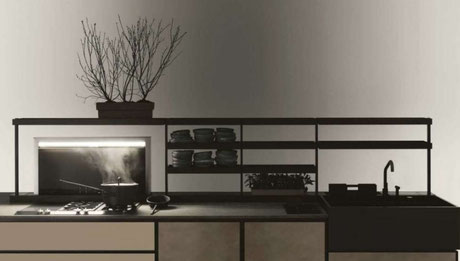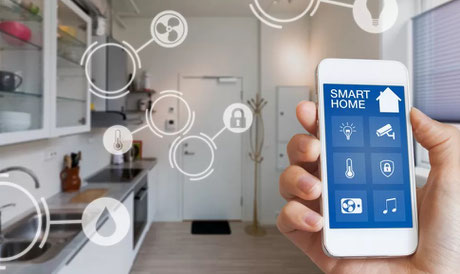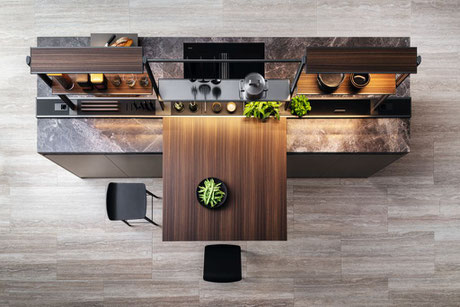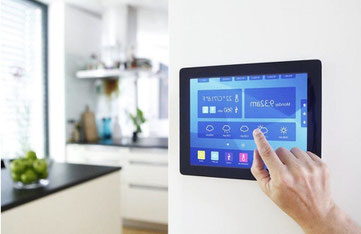 Let's be together!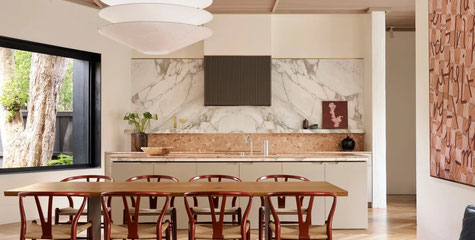 Due to the pandemic and lockdown,many Italians had the need and desire to create extra private spaces in which to take refuge to relax, dedicate oneself and one's hobbies, read a book or listen to music, or study or work. In 2023, however, Italians will want to experience their homes differently. While the need and desire to have a private and well-organized home office at home remains, given the continuing trend of hybrid work, there is the desire of having more open and shared spaces. This is because they want to create a feeling of being together, the trend to have company, festive evenings and family lunches at home has been reborn.
The house returns to being lived in and shared with others and therefore among the transformations that could make the house a more livable and pleasant place, is undoubtedly the desire to create large open spaces in the house as well as need to have homes with outdoor gardens where you can organize parties and barbecues while enjoying the company of friends and relatives. There is plenty of information online in terms of ideas and approaches but you may also wish to consult with professional design firms such as Pittori1931 or Studio DC10 or arkystudio.