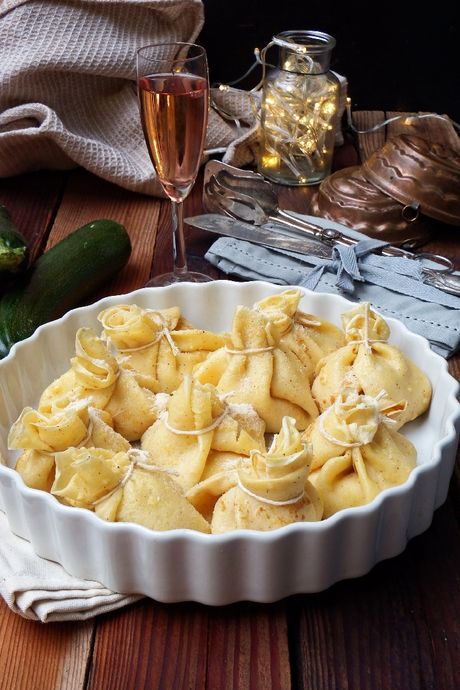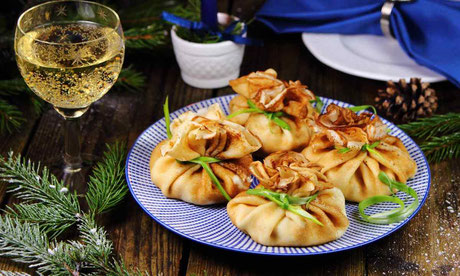 Fagottini di Crepes con salmone e ricotta  - the crepes bundles with salmon and ricotta are a refined and delicious first course to accompany your big family dinners over the festive season. They can be prepared a day ahead, heated in the oven - just before they are served. Buon appetito!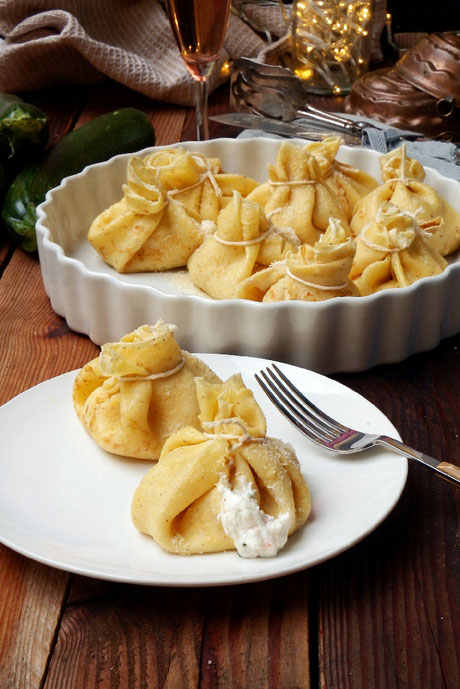 Ingredients: 
For the Crepes: 150g 00 flour; 300ml whole milk; 2 eggs; 15g butter; salt; nutmeg
For the filling: 250 g smoked salmon; 300 g cottage cheese; 40 g of Grana Padano DOP; 1 tuft of chives; salt; pepper
Preparation:
Put the sifted flour in a bowl with 2 dl of milk and add the eggs one at a time. Add the rest of the milk, the melted butter and season with salt, pepper and nutmeg. Once you have obtained a compact batter, let the dough rest for 30 minutes in the refrigerator. Butter a pan with a diameter of 22 cm, heat well and pour a ladle of batter. As soon as the base is slightly thickened, turn it over with the spatula and cook the other side of the crepes. Continue until the dough is finished. In all you will have to get 10 crepes ready to be filled. Now prepare the filling: put the sieved ricotta, the minced salmon, the grated Grana Padano and the chopped chives in the bowl. Mix well and adjust with salt and pepper. Place a mound of filling in the center of each crepe. Close each crepe with kitchen string forming a bundle, as an alternative to string you can use a blade of chives. Place in the baking dish previously greased with a drizzle of oil and brown at 160° for 7 minutes. Remove from the oven and serve immediately on the table!