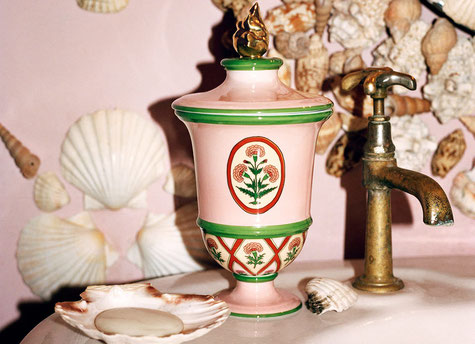 The cold season is the ideal time to make environments even more welcoming thanks to the fragrance released by elegant room candles. «The power of smell lies in its ability to transport you elsewhere. " Candle sales have never been higher: with an annual growth of more than 6% they are expected to reach a turnover of 13.7 million dollars in 2026 (source: Facts & Factors). Whether brands such as Acqua dell'Elba or Acqua di Parma or famous China Italian brand Ginori 1735, or designer candles from Dolce & Gabbana, Giorgio Armani ; the options are great and varied for their beautiful scent and  one of a kind objects, to be exhibited like small works of art.
Scented candles are the best way to immediately make the home atmosphere more welcoming with soothing the senses during the summer heat,  or winter fragrances, to be enjoyed during the Christmas holidays with  warm and fruity notes of cinnamon, citrus fruits and eucalyptus. Usually enclosed in precious containers, the classic scented candles are real decorative objects. For example the minimalistic elegance of Giorgio Armani's Black Lacquer Room candle from the Pegaso range reflecting Art Déco aesthetics and its exotic atmospheres, recalled by the enveloping and mysterious fragrance of amber.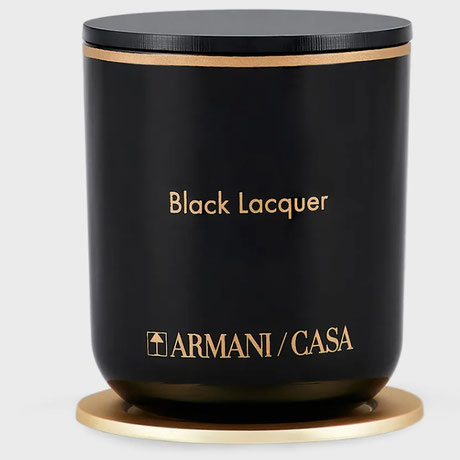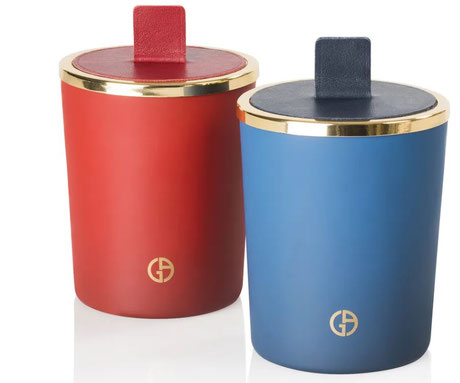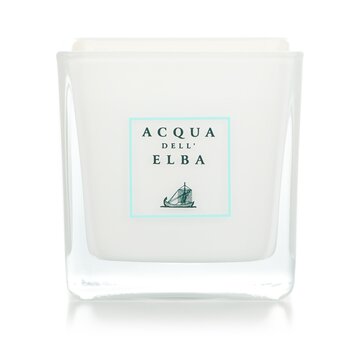 Gucci Room XXL candle is presented in blue Richard Ginori porcelain featuring the Star Eye print—a mystical motif that pays homage to the House's connection with space and the eye. The scent, Inventum, infuses the space with delicate notes of Taif's ancient Damask rose, which set a relaxed and intimate mood. Fornasetti - Bacio scented candle might be made for burning, but then again... Constructed from ceramic, this Bacio 300g scented piece from Fornasetti is so exquisite that you might just want to have it adorning your home. 
Ginori 1735 has probably one of the greatest ranges of room candles. L'Anfora is an elegant scented design candle, made entirely with artistic casting, 24 cm high. The body of the candle is decorated with floral motifs and the lid is embellished with a knob finished in pure gold: both are made of pure porcelain, worked and decorated entirely by hand. The 490 g Rajathra Palace scented candle has a burning time of approximately 40 hours. Retreat place of a Maharajah in the hills of Rajasthan. Rose and patchouli, seductive spices and an overwhelming intimate fragrance. An obstinate collector, the Maharaja no longer remembers where he bought this lidded jar. In Italy, maybe? It was certainly decorated by a local craftsman and looking closely suggests an Italian-Indian touch.