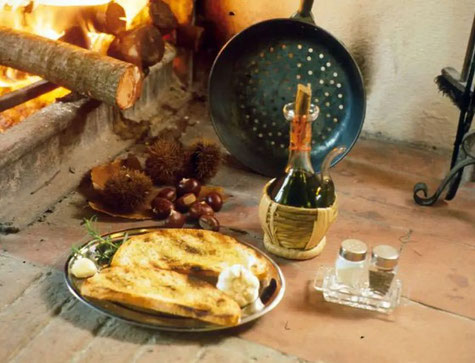 Culinary appointments of the month not to be missed in Florence and its surroundings: the Fettunta festival.  At the event, it will be possible to taste specialties such as fettunta, ribollita, pasta with wild boar, with new olive oil and then crostini with chicken livers, coccoli and coccoli with raw ham and stracchino and also peposo, pork loin and of course fabulous Tuscan wine, coffee and sweets of the Tuscan tradition. Fettunta means oily slice and in tuscan dialect it's a compound word made up of fetta - slice and unta-oily. In November, when the new olive oil is pressed, gorgeous bottles of vivid green oil are sold. Olive oil in Tuscany is very important and makes up for a huge part of the olive oil sold throughout Italy; it is recognised not only for its quantity but especially for its great quality.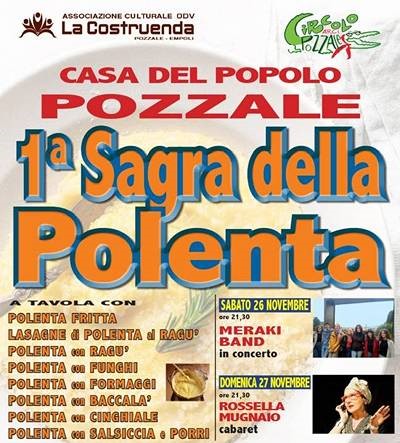 Plus the Festival of Polenta; its first edition arrived in Pozzale. The hamlet of the municipality of Empoli will host the event at the Casa del Popolo and there you can taste polenta in various variations of the Tuscan tradition: fried, with mushrooms, with cheese, with cod, wild boar, sausage and leeks.
In Tavarnelle in Val di Pesa, a locality in the municipality of Barberino Tavarnelle, the Ciccia Show was held on Sunday the 27th November. A culinary appointment with some of the specialties of Tuscan cuisine. The menu of the festival includes: Tuscan croutons; boiled salad, tripe with green sauce, lasagna with beef ragout, delicate sorbet, french fries with sweet onions and much more...
Not really a festival but an important date is the Olea Project in the municipality of Montespertoli. An appointment with extra virgin olive oil with a space dedicated to tasting local products, also thanks to the collaboration with some restaurant businesses in the municipality of Montespertoli you can taste some specialties to which the oil has been combined .