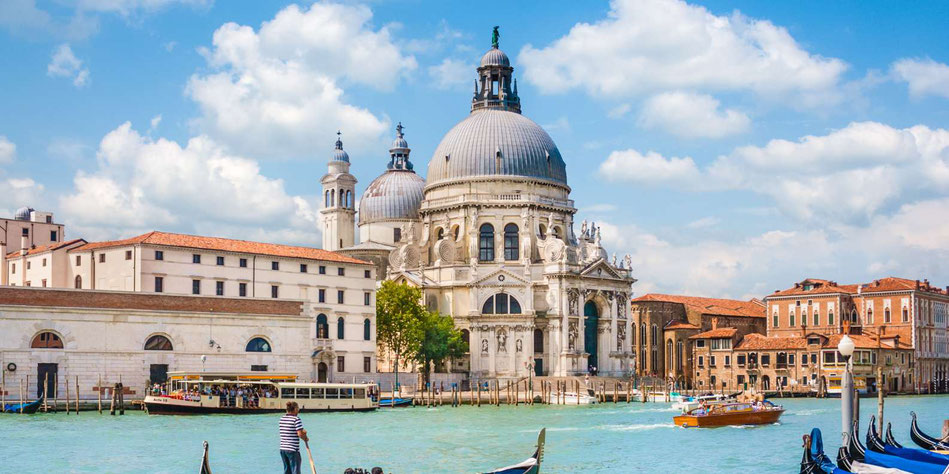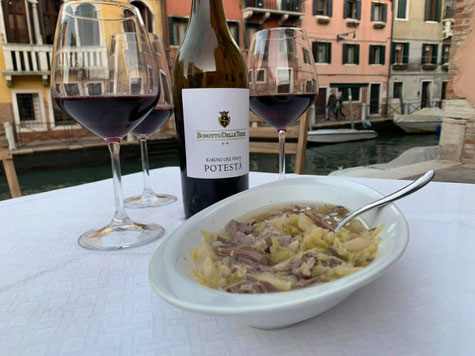 Every November 21st, Venice, as well as in other cities of the ancient Republic of the Serenissima including Trieste, and many other places in Istria and Dalmatia, the Madonna della Salute is celebrated to commemorate the end of the bubonic plague epidemic which had affected the city and all of northern Italy between 1630 and 1631. A pilgrimage is made by the faithful to the majestic church of Madonna della Salute at the foot of the Grand Canal and on the tables of the Venetians cannot miss the typical dish of this festival, the Castradina - a traditional Venetian mutton soup.  As thanks to the Madonna for the end of the plague which had caused 47000 deaths - a quarter of the then population;  the Doge Nicolò Contarini and the patriarch Giovanni Tiepolo had the beautiful basilica we know built by Longhena in his honor. 
Since the 1600s, Castradina has been the typical dish of the Feast of the Madonna della Salute. It is an ancient dish based on salted and smoked leg of mutton used to make a tasty soup with cabbage, onions and wine. The mutton was imported from Albania and Dalmatia where it was salted, dried and smoked and sold to the Venetian ships that passed through those parts. Even today, as then, this typical dish cannot be missing from Venetian tables for Salute day, even if, over the years, finding this type of cut of meat has become increasingly complicated. Some Venetian restaurants offer this dish on November 21st .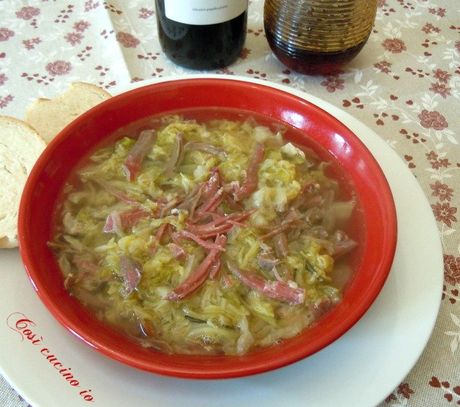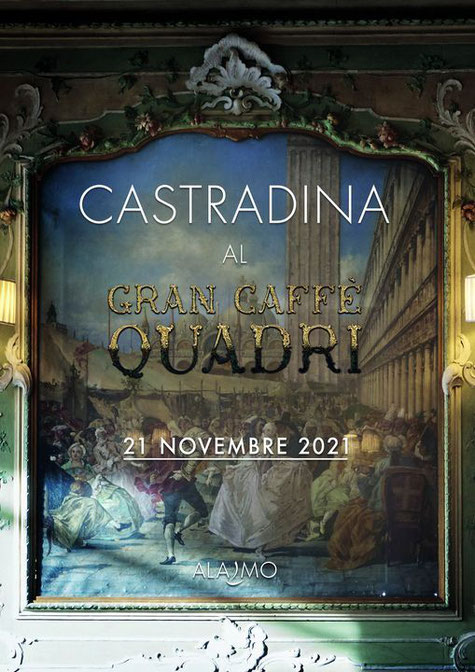 Also this year, on the occasion of the feast of the Madonna della Salute, on Wednesday 21 November, the Grancaffè Quadri and Quadrino prepared Max Alajmo's castradina, the typical Venetian soup based on mutton mutton and cabbage and the version in a sandwich to be eaten with the hands.  According to tradition, in 1630 the city was saved from the plague thanks to the prayers of the citizens and the vote pronounced by the Doge to obtain the intercession of the Virgin, to whom he dedicated the current Basilica of the Madonna della Salute. At that time, salted and smoked meat was considered one of the few safe foods, which is why this unique dish was born.
… I cross the bridge, I crompa the candle,
the saint, the zaletin, the crown
and towards noon the usansa bela
vol che i wander to magnar la castradina!