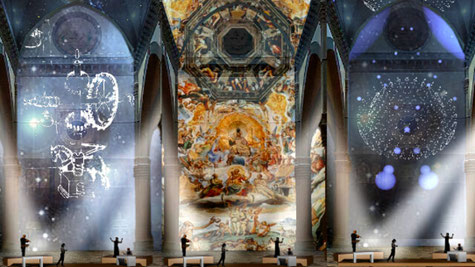 Eight years later and thanks to the Opera di Santa Maria del Fiore, Cauteruccio relives the privilege of dealing with one of the fundamental architectures of Florence. This is why she chose to bring her voice directly to this admirable scenario together with two actors and an opera singer who have shared her artistic career for years: Patrizia Zappa Mulas, Monica Benvenuti and Roberto Visconti. Patrizia Zappa Mulas embodies Poetry and Giancarlo Cauteruccio gives voice to Science, two inescapable elements when one thinks of the Dome and the genius of Brunelleschi, a character played by Roberto Visconti as a witness/observer of the entire action.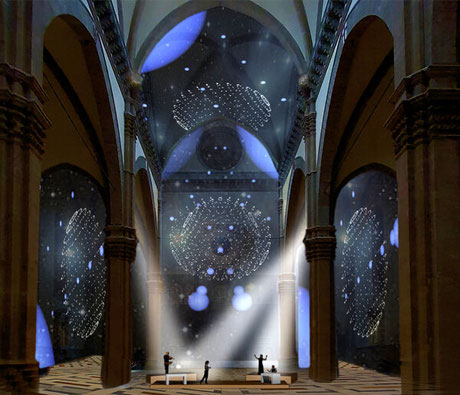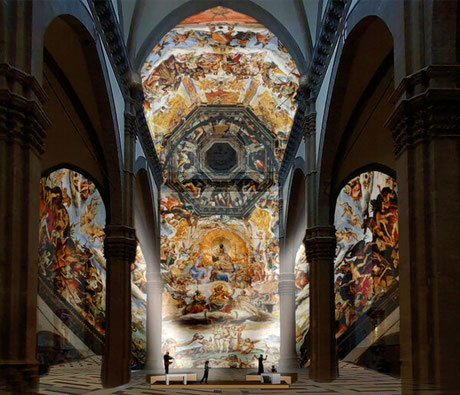 In this new work the director involves the great musician Roberto Fabbriciani who gives life, together with the voice of Monica Benvenuti, to an original composition for soprano voice and flute with pre-recorded sounds
Fabbriciani, also a live interpreter, links his composition to the verse score of the text, seeking a plot of profound integration between sound and word which, interacting with the echoing space of the Cathedral, expand it and lead it, through unusual paths, to generate harmonic overlaps recreating moments of ancient memory. In the composition the author inserts brief quotations from Nuper rosarum flores by Guillaume Dufay (c.1400-1474), an isorhythmic motet performed on the occasion of the sumptuous consecration of the Cathedral of Santa Maria del Fiore (1436) presided over by Pope Eugene IV.