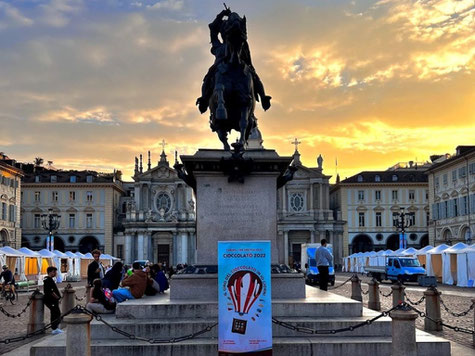 Chocolate is once again the king of Turin. From 28 October to 6 November, at the Cioccolatò Festival, Piazza San Carlo becomes an open-air laboratory, the starting and ending point of a chocolate tour over 10 days with events, stands along via Roma in Turin. Chocolate is being offered and presented in all its forms and combinations; whether the cocoa bean to the classic bar or chocolate, but also in beer, spirits, in a multisensory taste of a miniature cheesecake, or even in a coffee machine. Turin has long been renowned by discerning chocolate lovers for its delectable cocoa creations. First granted licence to produce chocolate in 1678, Turin's innovative confectioners can more than hold their own against the chocolate powerhouses of the French Belgian and Swiss. Whether it is their famous Gianduiotto (hazelnut infused chocolate) or the luxurious Bicerin (Espresso, chocolate syrup and cream) there's plenty to satisfy the most discerning sweet tooth.
 The "headquarters" of the Chocolate Festival will be the "Cioccolatò House", set up in Piazza San Carlo. Right there, on October 28th, the inauguration of the event will take place, with 10 sweet themed days chocolate specialities. Casa Cioccolatò will also host several show-cooking sessions, entitled "Chocolate with the Stars". With Michelin Star Chefs such as Marcello Trentini and Filippo Novelli.  There will also be others show-cooking sessions dedicated to Cocoa cuisine in the world, with dishes originating from Portugal, Peru, Venezuela, Cameroon, Senegal, Cameroon and Eritrea.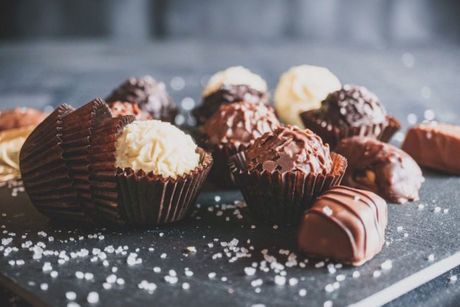 During these events, it will be possible to observe the Masters at work and also taste ice cream and other chocolate-based products.  On October 29 and November 5, it is the turn of "Magic Turin";  a tour to discover the capital of Piemonte with its magical and esoteric symbols. For all 10 days of Cioccolatò 2022, it will also be possible to participate in the "Royal Snack" in the historic cafes and cafes of the Royal Residences, and a walking tour through the streets of the historic center of Turin, among historic monuments and famous cafes such as the Pasticceria Stratta or  Caffè Al Bicerin.
Thanks to the House of Savoy, Turin's elegant streets and piazzas are reminiscent of Paris or Vienna, with many of the city's arcades and shop façades sheltered beneath ornate colonnades, Stratta Pasticceria is a great spot to have coffee and try one of their many famous chocolate delicacies or sit down to lunch, either inside, people watching in the square itself or beneath the colonnade.
Nestled beneath the impressive Santuario Della Consolata, sits the historic Café Al Bicerin.  An establishment that was frequented by Nietschze, Puccini, The Count of Cavour and Alexandre Dumas, this timeless café lays claim to the original and often-imitated regional chocolate speciality of the same name.