Inspector Guido Guerrieri - Spaghetti all'assassina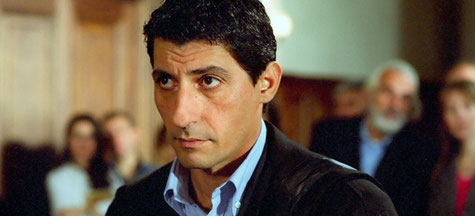 In Gianrico Carofiglio crime novels, food plays only an important role but emerges only in the key phases of the stories, when there is a need to decide, to think, to charm. Lawyer Guido Guerrieri favorite dish to prepare is the Spaghetti all'Assassina, as discussed in the novel  "The Measure of Time" . The recipe for Spaghetti all'Assassina cooked by Guerrieri is more striking, it appears during the plot and highlights the character of Guerrieri: "In a large saucepan, pour a few tablespoons of oil and add the garlic and chilli into small pieces. When the garlic is golden, add the tomato sauce, washed and halved cherry tomatoes, a pinch of salt. Cook for ten minutes over low heat while boiling the salted water. Cook the spaghetti in water for only three minutes, drain and add them to the sauce, not before removing the garlic. Finish cooking the spaghetti in the sauce until they have absorbed it. Raise the heat and allow to dry well to obtain toasted and crispy spaghetti ». A typical dish of Bari cuisine, poor but capable of enhancing what little was available. A bit like the spaghetti "with smoke in the eyes" of "Reasonable doubts", which is so called - explains the author - "because it is a very easy but very tasty recipe that gives the impression of being more elaborate than it is actually".
Inspector Montalbano - Pasta 'ncasciata a' missinisi
Inspector Montalbano is deeply linked to his home country, the sea and above all - to food. For Salvo, food is of the utmost importance, as is sitting at the table and eating without speaking. He relies on his maid Adelina to look after his palate. So nearly every day, he finds delicious dishes of the Sicilian tradition in the refrigerator, prepared by Adelina, such as the famous Pasta 'ncasciata  - his favourite dish . A particular type of baked pasta, typical of the Messina tradition. It differs in preparation compared to the "classic" baked pasta because it involves a single layer of a particular type of pasta together with a precise cooking method. In fact, the name derives from the Messina dialect 'u ncaçio' which means "grilled". In fact, the traditional recipe requires the 'ncasciata pasta to be cooked directly in the pot. Preferably accompanied by a good glass of red Sicilian wine, such as Nero d'Avola.