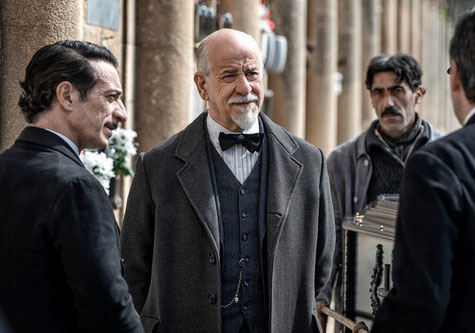 Toni Servillo has transformed himself again - this time for a role Roberto Andò's new film "La stranezza"as Luigi Pirandello. Other Protagonists include Servillo Ficarra and Picone in the role of two gravediggers, Nofrio and Bastiano, who also play theater for pleasure, with whom the Nobel Prize writer will closely experience the corruption of the workers in the Girgenti cemetery. The story is about Pirandello returning to his hometown for Verga's 80th birthday in 1920, just as his nurse dies.
In terms of background: In 1921, Luigi Pirandello brought his most ground-breaking work, Six Characters in Search of an Author, to the stage in Rome's Teatro Valle, a play which was so groundbreaking that at the end of the performance, a genuine scuffle broke out, in which the audience shouted "shame!", "madness!" and "fraud!" and made clear their disapproval of Pirandello's audacious experiment. But how did  he get the idea for this play which broke all traditional theatre rules; and this well before the great Sicilian playwright was awarded the Nobel Prize for Literature 13 years later. Roberto Andò, the film director provides the answer to this question in his new film "La Stranezza" or " Strangeness", which audiences of the 17th Rome Film Fest were lucky enough to see in a premiere.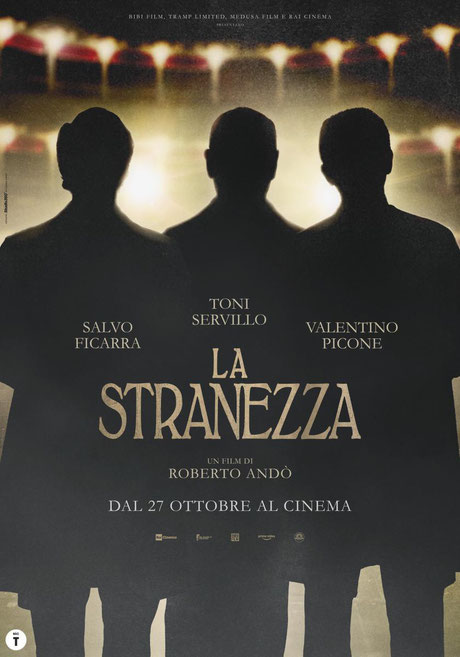 The most obvious challenge of bringing together a serious actor like Toni Servillo with a popular comic duo Ficarra and Picone in the movie "La Stranezza" - "Strangeness" ultimately hits the mark. The film will be released in 450 Italian cinemas on 27 October.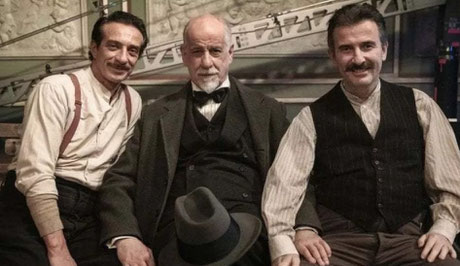 The film takes its cue from a real-life event: the journey undertaken by Pirandello (who borrows the features of Toni Servillo) to his native Sicily after several years of absence, on the occasion of writer Giovanni Verga's 80th birthday (it's 1920), to which the Pirandello, author of The Late Mattia Pascal had been invited to give a speech. From this point onwards, the director imagine a hitch which forces Pirandello to linger in his native Girgenti (now Agrigento) for a few more days than planned, following the death of his beloved nanny.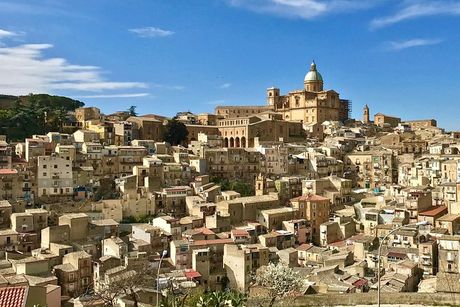 And it's actually within this funerary context that Pirandello makes the acquaintance of Sebastiano and Onofrio (comic duo Salvo Ficarra and Valentino Picone), the town's two gravediggers who help the writer ensure a decent burial for the deceased. Both try their hand at theatre by night, directing an amateur dramatics society composed of various fellow townspeople of dubious talent. Pirandello, who's in the midst of a creative crisis and in search of inspiration for his next drama, scrutinises, observes, rewrites, and allows himself to be swept away (and entertained) by this derelict group of actors. And it's during the premiere of their burlesque, and by studying the lively interactions taking place between actors and spectators, that Pirandello gets the idea for his new play, which will transcend all of his previous works and mark a watershed moment between modern and contemporary theatre.