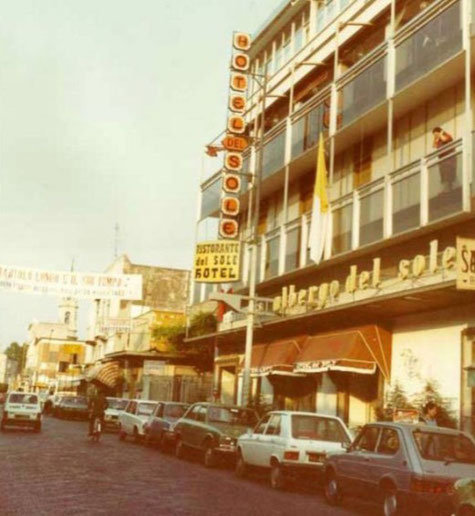 Nine out of ten Italian Hotels offer catering services with an restaurant or bar. This is the main finding of the  "Report on Hotel catering", produced by Federalberghi. The hotel restaurant is now a seen as  a firm institution in most hotels,  but it has not always been this way. The road to "victory" has been tortuous and littered with prejudice and fixed price menus. At the beginning of the 1960s, large cities began to be populated by professionals and workers, due to the economic boom in Italy and the progressive change in working habits. The "mega companies" send their sales people to do business around Italy and the hotels began to fill up with workers, as well as tourists. The traveling salesman, traveling from the South to the North of the country, always chose the hotel restaurant in which he is staying, as a safe and reliable option, and often was covered by half board. However, the menu would be pretty basic consisting of a Consommé  or gnocchi with tomato sauce. For main course, option of either Chicken fricassee or  a Veal  dish with white wine sauce. The proposed side dishes mostly consisted of duchess potatoes and a mixed salad. It closes with Neapolitan ice cream or cheese selection.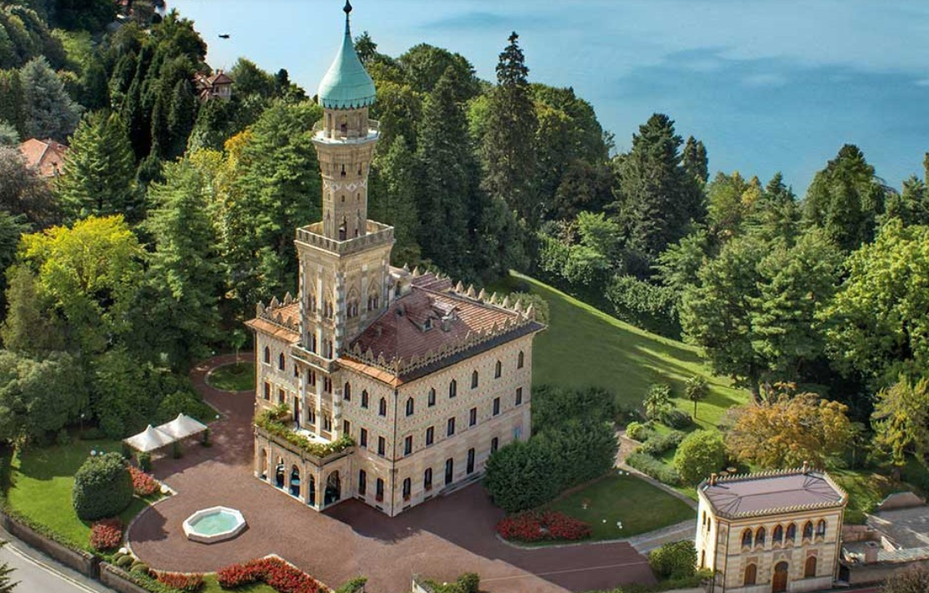 Bulgari Restaurant - Milan
The name evokes the famous international luxury brand. A few steps from via Montenapoleone and via della Spiga, in the city center, a tastefully renovated 18th century Milanese palace welcomes the Bulgari Hotel in Milan. The catering of all Bulgari hotels is handled by Niko Romito who has built a tailoring experience for each of them. In Milan, we find his trusted executive Claudio Catino.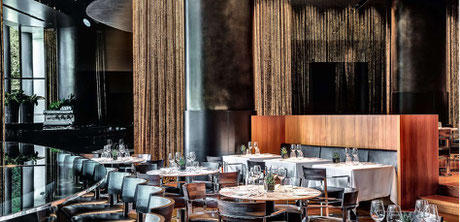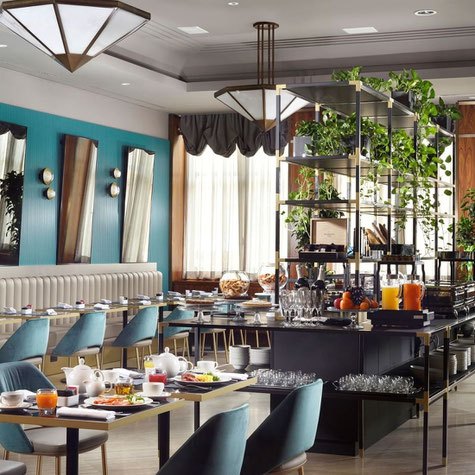 Principi di Piemonte - Turin
Symbol of ancient splendor, it develops in an imposing rationalist-style building, one of the most refined architectural jewels in Turin. Designed in 1934 by architect Bonadè Bottino, formerly the trusted designer of the Agnelli family. The "Casa Savoia" restaurant is led by chef Michele Griglio. It offers a highly refined cuisine between traditional Piedmontese and Italian, with a unique and creative touch.
Romeo - Naples
Contemporary jewel that stands out on the Naples skyline, the Romeo Hotel is a concentrate of art and style. Conceived by the famous architect Kenzo Tange, against the backdrop of the unique beauty of the Gulf of Naples. The Michelin Star Restaurant "Il Comandante" is located on the ninth floor of the hotel and the kitchen is entrusted to the chef Salvatore Bianco who declines Neapolitan goodness in an elegant key.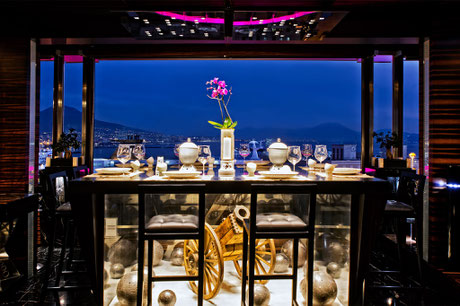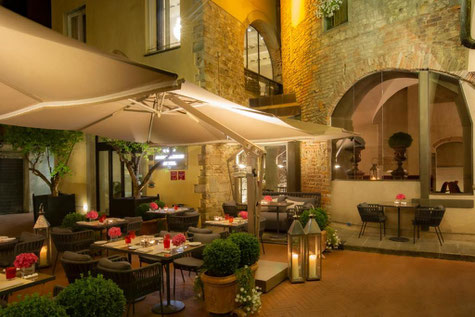 In the heart of the historical center of Florence, 2 Michelin Star Restaurant Santa Elisabetta offers a minimalist, essential, pure cuisine. The creative talent of Chef Rocco de Santis is expressed in a truly unique location: the ancient Byzantine Pagliazza Tower, inside the charming Brunelleschi Hotel.