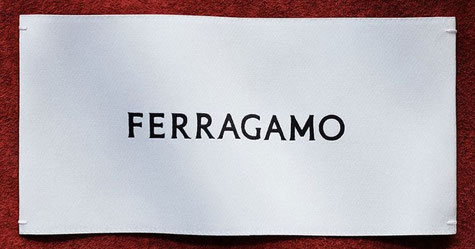 A new chapter in the story of the Florentine Fashion House of Salvatore Ferragamo has started with its newly designed brand. The new logo designed by Peter Saville, is meant to create a conversation between the classic and contemporary, now known simply as "Ferragamo." "History is an immense treasure for a house that owns it. The new Ferragamo logotype contains and expands both history and the now. Far from being just a logo, it is a program, which will frame and direct the new chapter that is about to be written," says Marco Gobbetti, CEO of Ferragamo.
The Florentine Fashion House of Salvatore Ferragamo says goodbye to the name of its creator "Salvatore" and is using solely its surname: Ferragamo. The  rebranding occurred just on the eve of the Designer Collection shows kicking off last week in Milan this week.
Set in scene in the space of the former Archiepiscopal Seminary of Milan in Corso Venezia 11 (the large area where the third Portrait Hotel of the hotel company of the Ferragamo Lungarno Collection family).