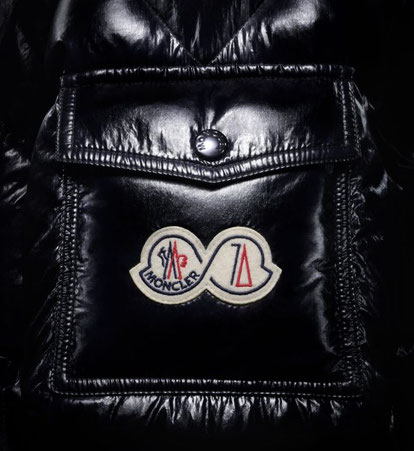 The glam Moncler puffer jacket turns 70.  Founded in 1952 by René Ramillon, manufacturer of mountain gear, establishes Moncler near Grenoble (the name comes from the village of Monestier de Clermont). The first jackets were from 1954 to protect the factory workers from the cold. Mountaineer Lionel Terray re-designs them for hiking with a goose down line of Moncler. Not only does it protect mountaineers in the coldest climates but started to be worn by celebrities in the 50's and 60's, becoming a must-have. In 2003 Remo Ruffini took over the maison, and expanded the distribution of the brand globally;  making this garment a "posh" object coveted by all fashion lovers. In celebration of its 70th anniversary, the Extraordinary Forever Collection will be launched in Milan at the Piazza Duomo on the 24th September. The event will kick off a calendar of global initiatives that will last 70 days. 
In the 1960s,  Alain Delon, Jackie 'O, B.B. they are all Moncler-addicted. Women are fascinated by its slim lines and the painted effected created in 1980s, turns it into a pop icon. In Milan, the phenomenon of the paninari explodes who, with also go to the disco with the puffer jacket. Caroline of Monaco wears it, so does Valentino, Julianne Moore and Sarah Jessica Parker. The campaigns are glamorously set up and photographed by Bruce Weber. The jacket's lightness (about 220 grams for a men's blouson, about 160 for a women's jacket)and craftsmanship becoming part of its DNA.
The historic Maya down jacket will have a starring role with a limited edition featuring a new color palette and a commemorative logo in which the infinity symbol wraps the cockerel with the number 70. In addition, seven designers  such as Thom Browne, Hiroshi Fujiwara, Rick Owens, Pierpaolo Piccioli, Francesco Ragazzi, Giambattista Valli and Pharrell Williams have come up with their seven personal reinterpretations of the Maya jacket; to be unveiled starting from October 15th."This anniversary is an important moment for us to remember the history that has brought us here and to look to our future, thinking about what we have learned and what we still dream about", said in a note Remo Ruffini, president and CEO of Moncler.