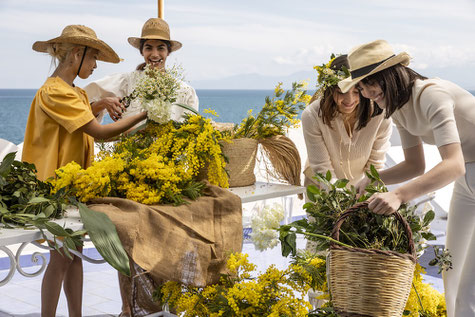 Aria d'Italia is a Tod's project celebrating contemporary Italian lifestyle and its inherent values: talent and passion for quality in every aspect of life, from fine dining to art, from the joy of sharing to cherishing traditions. Through eight key words, a series of personal and professional stories are told; artists, entrepreneurs, craftsmen each in their way representing the essence of the Italian identity. Chapter after chapter, Aria d'Italia becomes an illustrated journey, the feeling of a new generation, brimming with creativity, able to reinvent Italy's heritage through entrepreneurial and unconventional artistic ideas. It is this spirit – that uniquely Italian love of craft and gaiety – that TOD'S wishes to celebrate in its newly unveiled project. A year in the making, the luxury brand has been documenting contemporary Italian life and its values, and in the coming months, will be releasing the personal and professional stories of the young artists, business- and craftspeople who encapsulate this essence.
This month, Aria d'Italia's  the book by Guido Taroni will be published in collaboration with Rizzoli International. Guido Taroni has collected photos of the places where young artisans, artists and entrepreneurs live and work. Chapter one is about Fine dining, friendship and the taste for a proper feast are integral parts of Marco Baldeschi's life experiences, chef at "Villa Lena" in the heart of Tuscany, along with Francesco Mondadori and Ludovica Bonini, who from their homestead in Puglia bring together entrepreneurial ideas and Mediterranean cuisine culture.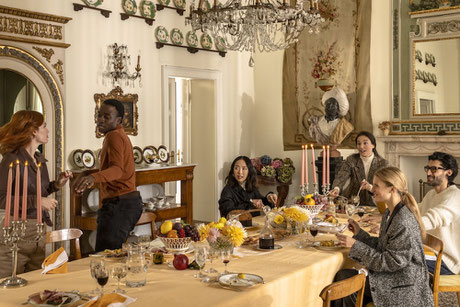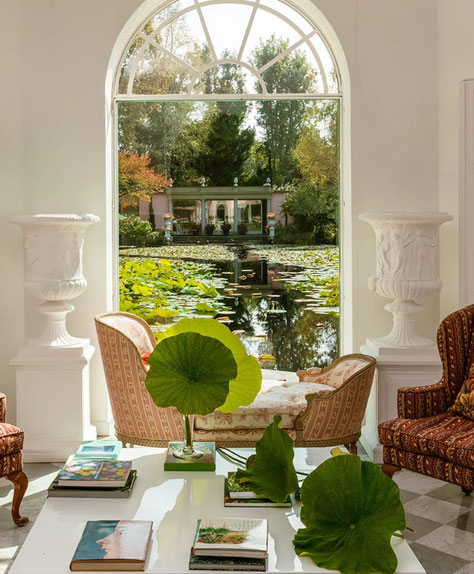 Chapter 2 is about Timeless and everlasting: a distinct sensitivity towards beauty and tradition has brought student Bianca Vanni Calvello Mantegna to create a project on organic farming under the Sicilian sun, and Niccolò Rignano with Gemma Richards to re-convert an abandoned villa in Piedmont into the "La Foleia" Hotel de Charme.
Chapter 3 - To cherish and preserve traditions and the past through present and future experiences: brothers Aldo and Francesco Sersale, owners of the legendary "Le Sirenuse" Hotel in Positano and sisters Costanza and Theodora Chia, a painter and costume designer respectively, illustrate the network of memories, habits and knowledge handed down from generation to generation. Where they say that the  floor tiles were designed especially for the hotel and fired in the centuries-old kilns of an ancient Salerno ceramics firm. Stories of the late Franco Sersale's passion for collecting antique furniture, artworks and Suzani rugs, and of his unerring instinct, when he saw a promising item in an auction catalogue, of knowing exactly where it would find a home, in just that corner of just that room.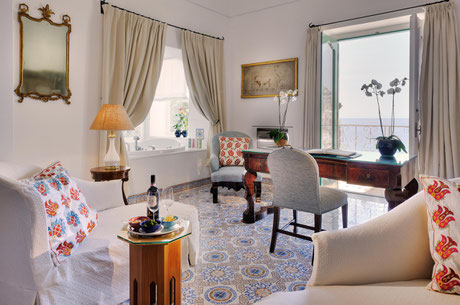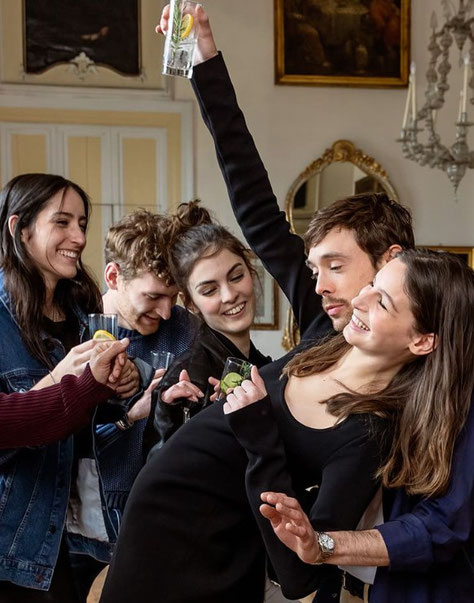 Chapter 4 - The joy of sharing and the blending of different cultures. A meeting place in Cernobbio, in producer and director , brings together a group of talented young people, all quintessentially cosmopolitan in their own distinctive way. In Palermo, Giuseppe Lanza Tomasi, a parliamentary assistant in Brussels and grandson of the author of the classic novel "Il Gattopardo" opens the door of his house sharing authentic and genuine moments. Villa Erba, a sprawling Newport-style Gilded Age showplace built by Luigi and Anna Erba.
Chapter 5 - The art of handcrafting told from two authentic and original viewpoints. Artist Zazie Gnecchi Ruscone in her atelier in Rome gives life to unique creations made using hand-painted fabrics. Marcello Mereu, after working for a period of time in the field of Fashion Management, he dedicates himself to vintage automobiles becoming a world-famous car dealer.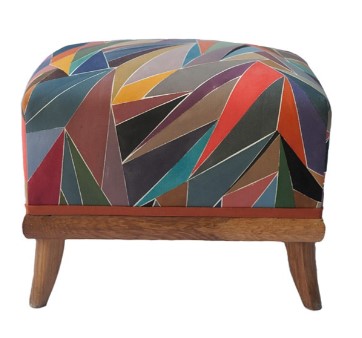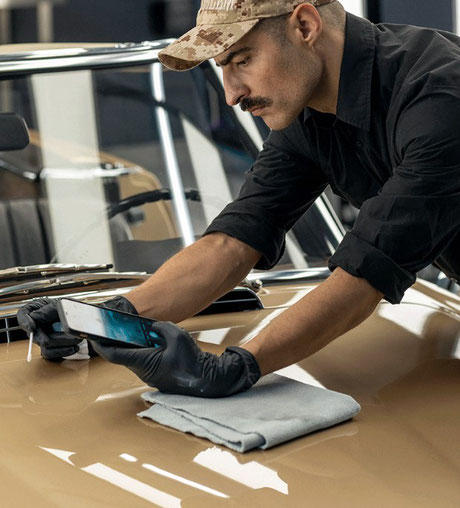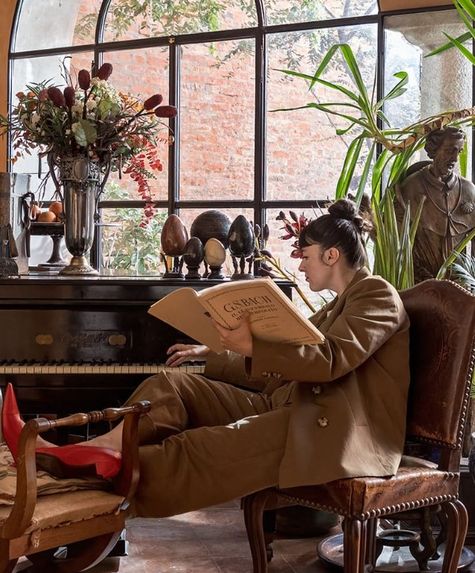 Chapter 6 - The desire to go after even the wildest of dreams following one's attitudes and personal beliefs: Photographer Filippo Jacobsson lives in the midst of pure nature, in a secluded hidden corner of Lake Como, and Giovanna Carboni in Cremona, who makes one-of-a-kind designer pieces using traditional techniques, creativity and absolute dedication.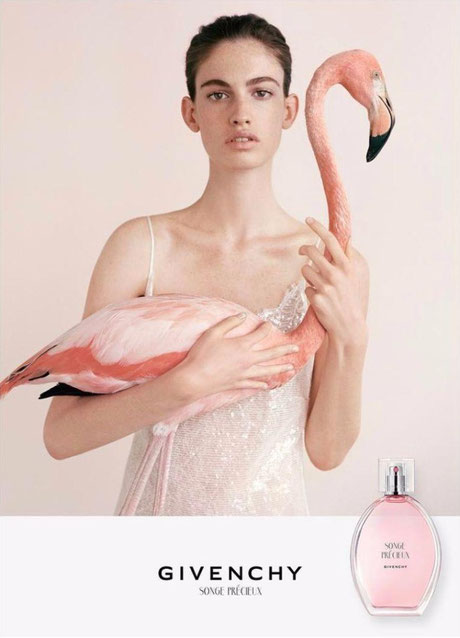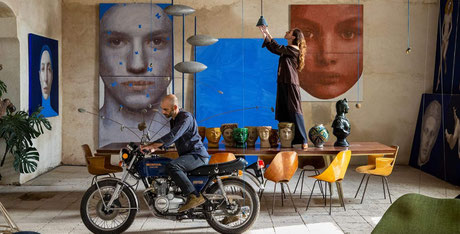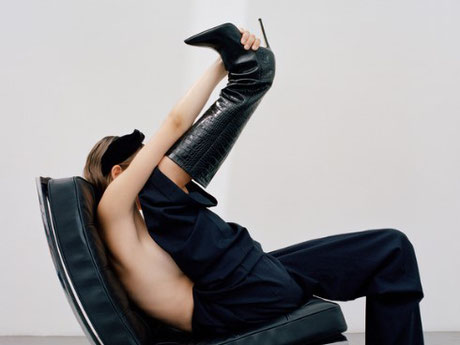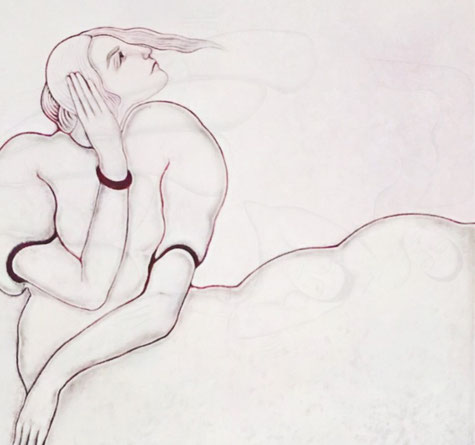 Chapter 8 - Courage, creativity and boldness converge in Milan in painter Sofia Cacciapaglia's atelier, the youngest artist to have exhibited her work in the Venice Biennale, and through Luca Bombassei's experiences as an architect, collector and philanthropist, as well as President of the "Venice International Foundation".