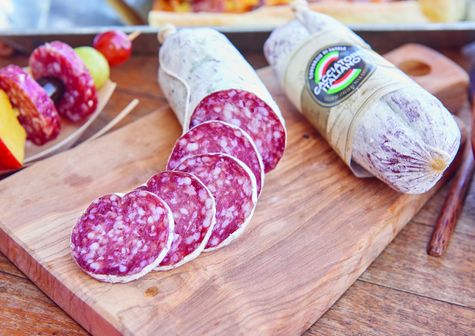 Italian Salami is considered by many to be a winter dish, but combined in an imaginative way it becomes the star of your summer menu - tasty and fresh and quick to prepare. Italian cured meats have a heritage of flavor and tradition which is recognized by the certification of Salame Cacciatore PDO. When the temperature is close to 30 degrees and at the mere sight of the stove, makes you feel faint - there are easy options to prepare quick dishes using the various Italian salami options - whether Salami Milano, Brianza or Salame Piacentino - the range is huge.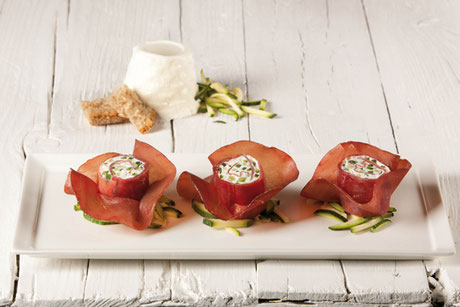 A light appetizer ideal for the summer: the summer rolls of salami and pickled cucumbers. The salami, then, goes well with peaches and apricots, but can also liven up a green salad enriched with slices of cucumbers and apple cubes.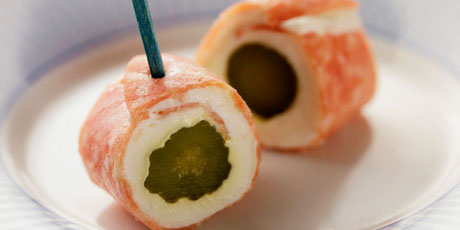 Combining Italian Salami with vegetables or fruit is a great combination for summer. Whether combined with Melon, watermelon, peaches and apricots - again there is no limit to creativity.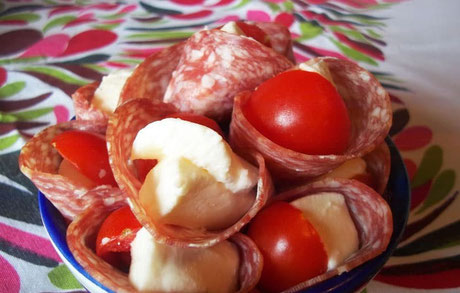 All you need for this quick appetizer are 12 thinly sliced slices of Milano salami, 2 mozzarella, 6 cherry tomatoes, extra virgin olive oil, salt. Salami Milano is one of the best known salamis, characterized by a bright red color.
Once it was produced in Codogno, a town in the province of Milan, today it is bagged throughout the Milan area.
It is prepared with a mixture of pork and beef and pork fat, in the proportion of one third each.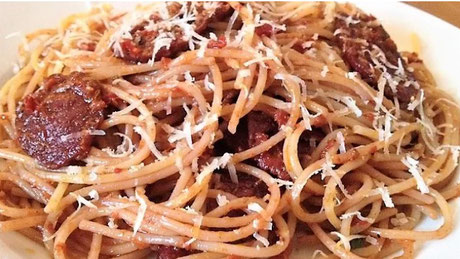 For this quick pasta recipe - Spaghetti al Sugo di Salame, you just need 350 g of spaghetti No. 5, 200 g of high quality coarse sliced salami, 1 spring onion, 1 sprig of parsley, 400 g of peeled tomatoes, 50 g of grated pecorino, extra virgin olive oil, salt and pepper.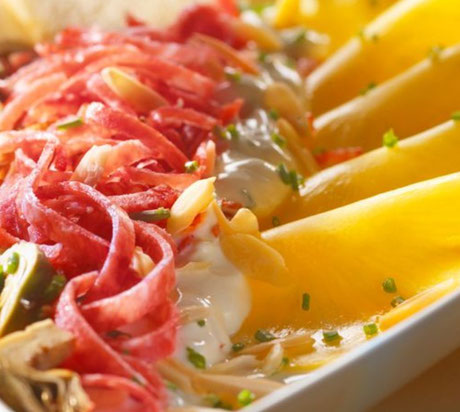 Salami Milano with Pineapple and Artichoke Crudites. A particularly appetising winter dish to be eaten as a starter. The aromatic flavour of the salami is enhanced by the slightly sour ingredients.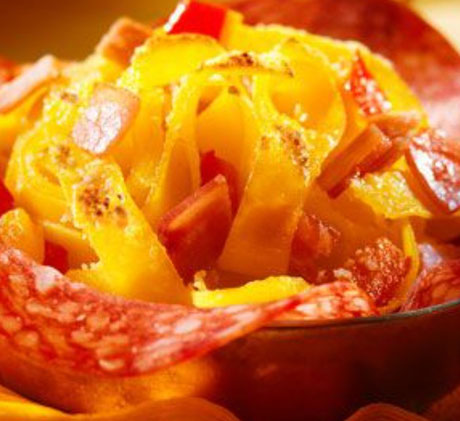 Tagliatelle in a Salami crust: A very tasty quick and easy recipe of tagliatelle. A dish which is served in individual ceramic or copper ovenproof bowls, buttered and then sprinkled with yellow polenta flour before cooking.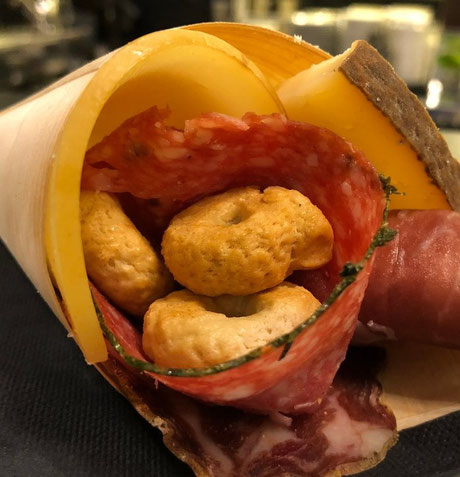 Cartoccio di Salame is a tasty dish that is easy to make.
It is an excellent course for an appetizer or to be served as a snack.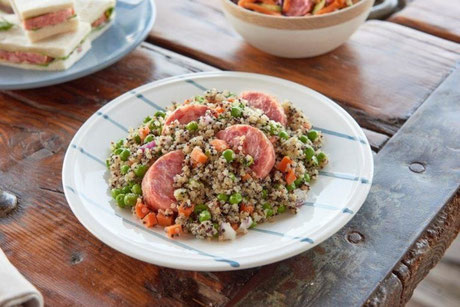 Cotechino Modena PGI also reveals its new summer version. The cured meat par excellence paired with the winter season is also excellent on the summer table, as an ingredient in a cold pasta or salad, like this one with quinoa, carrots and radishes.
Or try this summer pasta dish: Summer pasta and potatoes with zucchini and piccante salami and a cold pasta salad to be prepared in a short time with just a few ingredients. An alternative to the classic cold pasta with cheese and tuna.