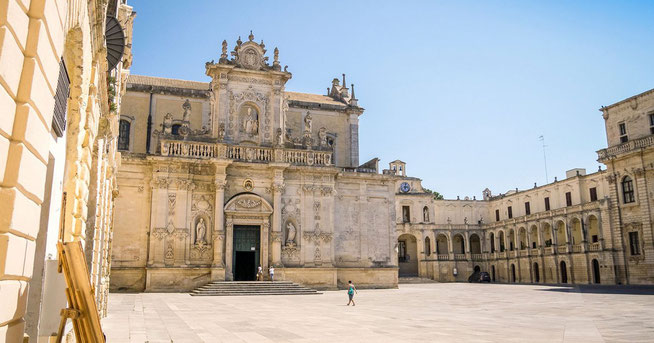 The Guide " - "What a beautiful discovery!" was born with the aim of telling about the Salento region in Italy in an innovative way. A journey through known things, some less and others even unknown even to the Salentines themselves; explains the author of the guide, the economist Romualdo Mazzocco. The guide aims to tell the breadth and variety of Salento with "an approach as broad as possible", divided into 100 items, divided by: Places, Traditions, Delights and Emotions. For example, like the Basilica of Santa Croce, symbol of Lecce, and which "had a somewhat troubled birth".
The Traditions, on the other hand, look at the history of the area, which has aroused the interest of many in recent years. Among the various listed in the guide, the terracotta of Cutrofiano, a small town in the center of the province of Lecce, known for its  ceramic production, with leading Ceramics factories such as New Colì Ceramiche or Ceramiche Benegiamo Terracotta.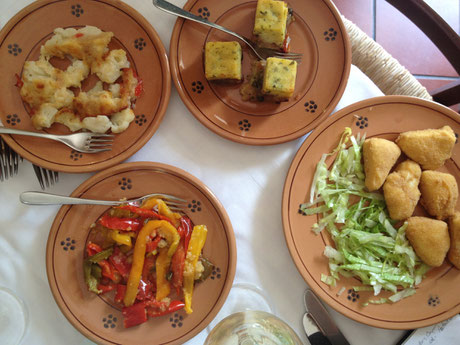 Other delights outlined in the Guide include the entire food and wine offer of the Salento area, from typical products to wines. The typical Salento cuisine is substantially that of the Cucina Povera, but still very tasty and healthy: pasta, wheat, vegetables, vegetables, small fish and portions of non-precious meats were the protagonists of the canteens and kitchen of farmers, shepherds and fishermen. Pasta and bread consisted of poor cereals: barley, spelled, rye with which bread and pasta were mixed. Years of poor harvests, or shortages of the same, have led the Salento people to know and appreciate the so-called "wild vegetables", such as cicorie or cime di rapa, which in the absence of anything else have in many cases constituted an alternative meal or a real subsistence meal. Fish and meats, especially the most valuable ones, were for the tables of the lords, as well as milk and cheeses.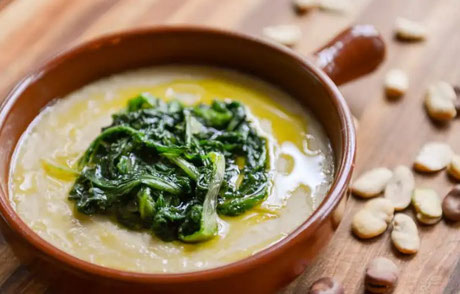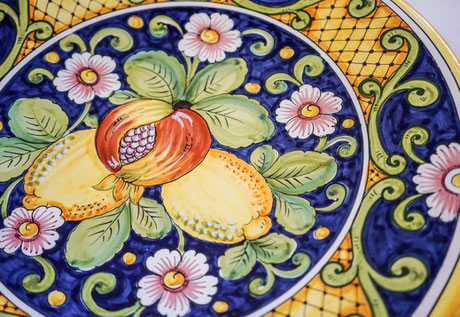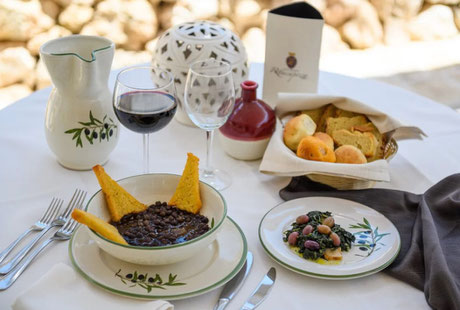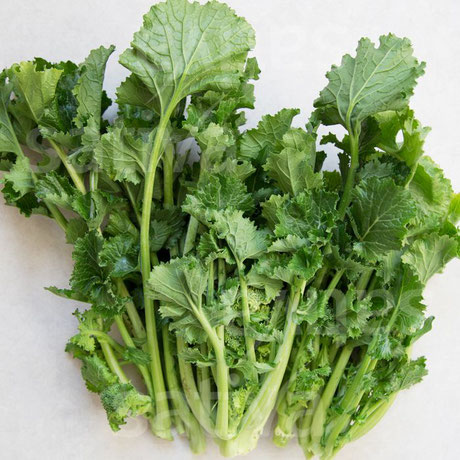 The typical dishes for this region include specialities such as:
Puccia salentina - typical Salento panini
Quataru - the iconic fish soup of the Salento
La Scurdijata - a typical peasant dish with vegetables, beans, stale bread
Tria, la pasta! - Chickpeas and Pasta
Maritati leccesi - a dish from Lecce - special pasta shape with salted ricotta
Sagne 'ncannulate: the Salento flat pasta with tomatoes
Polpo alla pignata - cuttlefish cooked in a terracotta dish
Paparina o fritta - a wild herb fried
La Scapece- the Gallipolli version with Saffron and fried fish conserved in vinegar!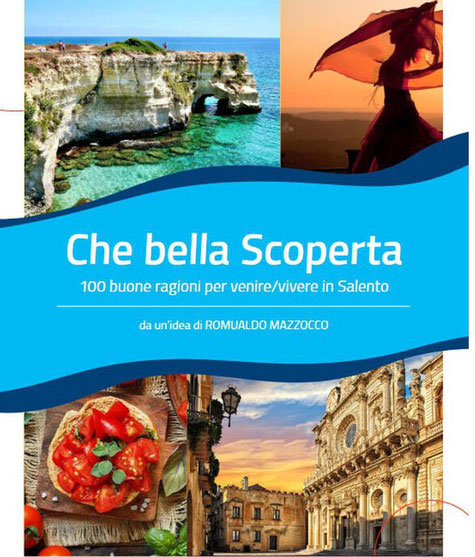 Fabulous new guide to the Salento Region - not just where to go for historic monuments and beautiful landscapes and beaches but also where to experience the authentic Salento region! "Che bella Scoperto"by Romualdo Mazzocco.