As we are embarking on the main summer season in Italy; we notice reports and news about many celebrities enjoying a seaside or city break in Italian hotspots. Italian seaside spots such as Capri or Portofino have been popular for centuries. During the 50's and 60's - in the heydays of Hollywood in Italy; and also still today, they are sought after seaside locations. Let's explore a couple of them - today the magic island of Capri.
Capri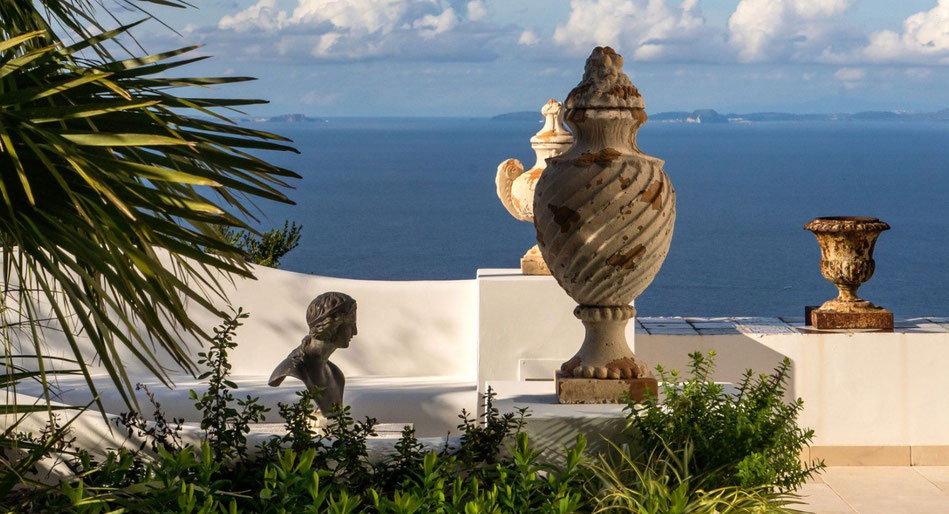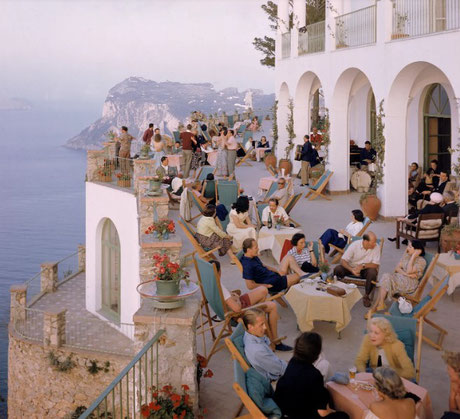 The locals on Capri call it ''a chiazz", or piazza. The smallest but most famous square is called Piazza Umberto I; but everyone calls it "La Piazzetta".  A must when in Capri is to have a stop at one of the 3 cafes at the Piazzetta - whether Il Piccolo or il Gran Caffè R. Vuotto. Relax and watch the world go by as you sip an espresso in the "drawing room of the world" or your aperitivo and indulge in the island's La Dolce Vita atmosphere.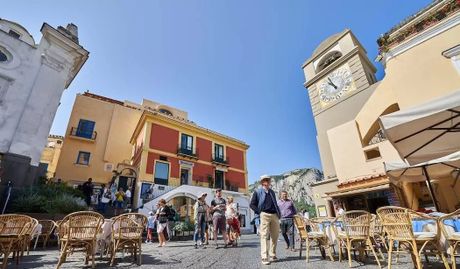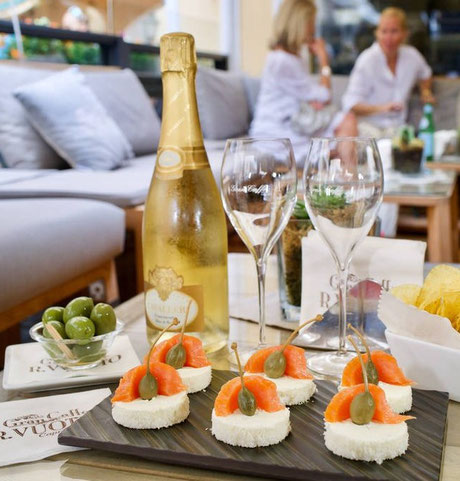 In the middle of Capri, just one step away from the Piazzetta, the island's beating heart and meeting point, in front of a wonderful view caressing the Faraglioni, the Marina Piccola beach and the Gardens of Augustus: plenty to explore. From the Piazzetta, walk down towards the Hotel Quisisana, may be stop by for a pleasant lunch at the poolside restaurant, the Colombaia restaurant .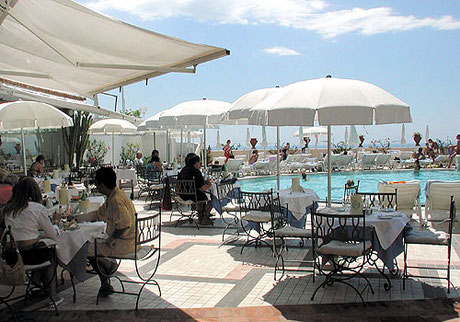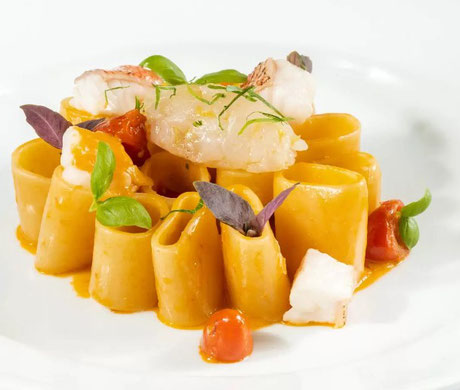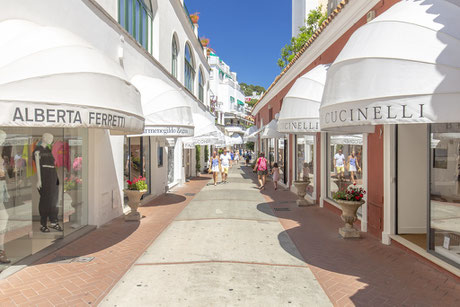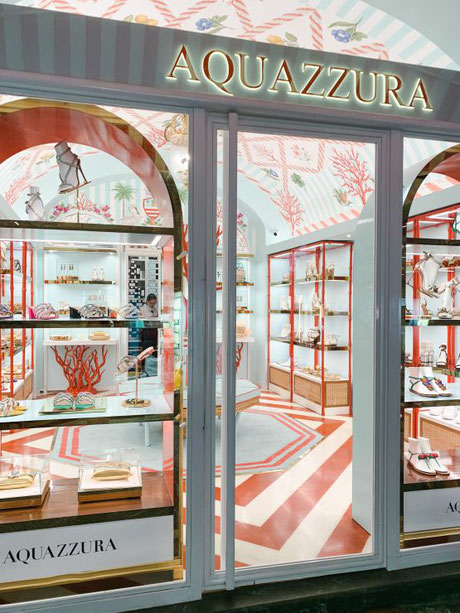 Once you turn the corner, you'll find yourself on the bright, silent Via Tragara. This lane outlines the gardens of the most beautiful villas and hotels on Capri, with the mediterranean sea shimmering behind the bright bougainvillea, ending at a scenic overlook facing the Faraglioni rock formations. If you have time, have a coffee or Aperitivo on the terrace of Hotel Punta Tragara with a view I Faraglioni. If you are keen on gardens, Capri features some of the most stunning parks with views to die for! Such as the Augustus Gardens. Only steps away from the Charterhouse of San Giacomo, the Gardens of Augustus are comprised of a series of panoramic flower-decked terraces overlooking the Faraglioni on the one side and the Bay of Marina Piccola and Via Krupp on the other.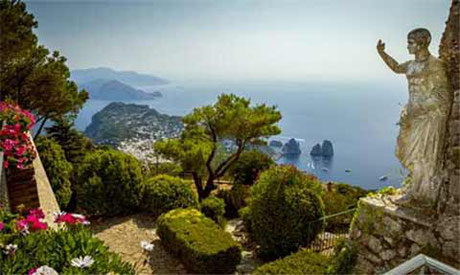 If you are exhausted after the walk and shopping, why not spend the afternoon in one of Capri's stylish beach clubs. Such as the Fontelina Beach Club. Swimming beneath the Faraglioni, soaking up the summer sun on a comfy beach lounger, eating freshly caught pezzogna in the shade of a pretty pergola, drinking a glass of sangria whilst the sun begins to set. The ideal setting in Capri.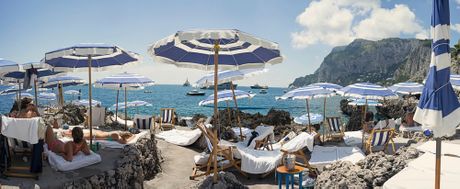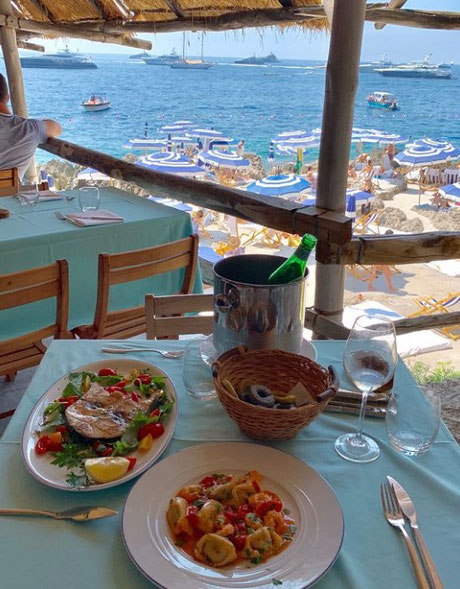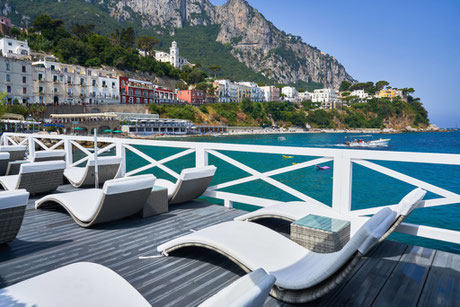 Capri has been a desirable holiday destination forever - whether for Liz Taylor and Richard Burton in the 60's or today's Hollywood Stars and celebrities.  From its amazing attractions to its sublime natural beauty, its elegant towns and high-end shopping, Capri has long been a place where relaxed Italian charm meets bold Italian glamour. From the golden years of Hollywood to today, here are images of Italian hotspots and stars in the summer. As one of them said: "There's a freedom and a joy. It's about food, clothing, style. It's about life. That's why I love Italy."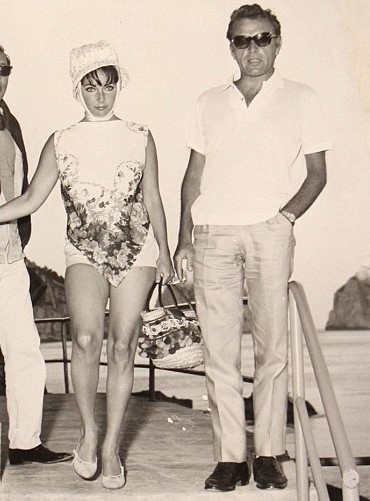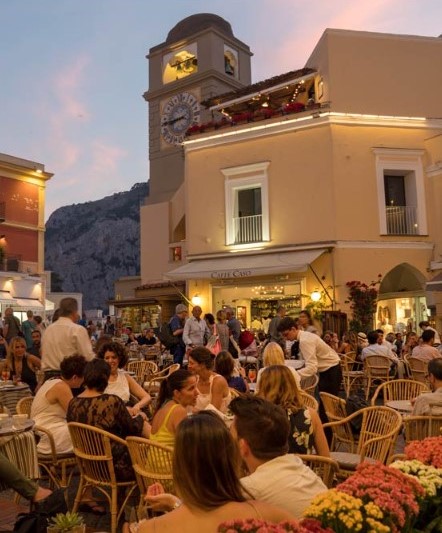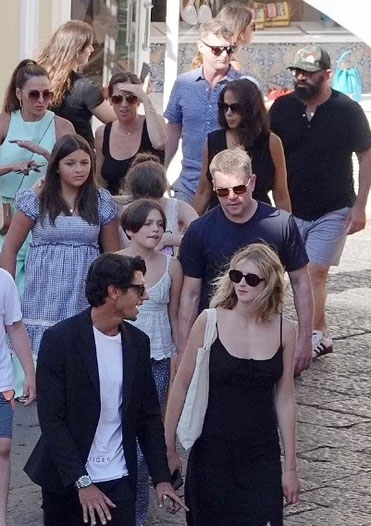 As you walk from Hotel Quisisana, make sure to window shop at the luxury boutiques along the way. As Via Camerelle is a luxurious street with international and local luxury brands, designer and art shops. Mind you - you can also indulge...Chantecler is an institution on Capri - a jewellery brand founded in Capri in the late 40's and fashionable with VIPs and Hollywood celebrities. Or if you prefer shoes, check out the Capri Store of Aquazzura with its stunning decor.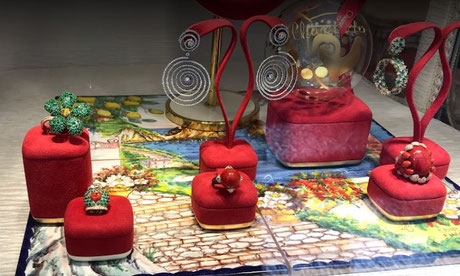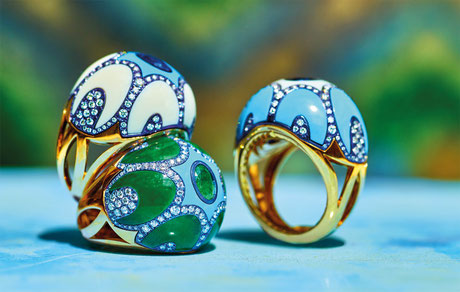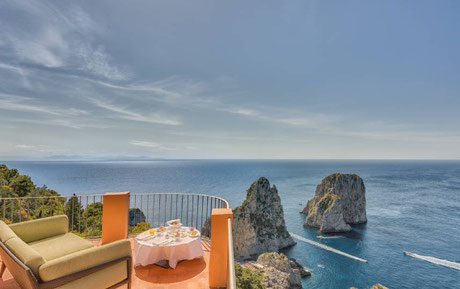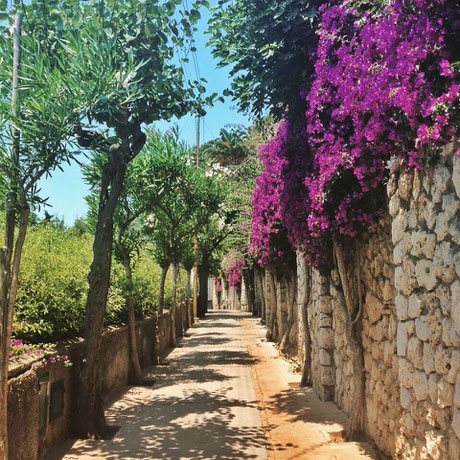 Or the Lo Smeraldo Beach Club with an enchanted atmosphere, relaxing environment, including VIP area and crystalline emerald waters and a breathtaking view that embraces the entire Gulf of Naples. Top Notch Catering, beverages, sunbeds, deck chairs, umbrellas, cabins, showers make up a quality service!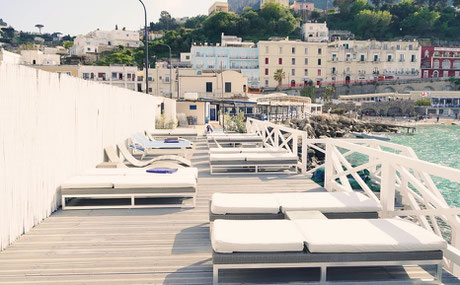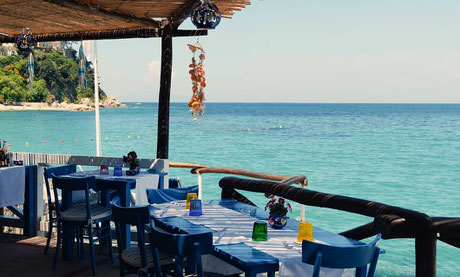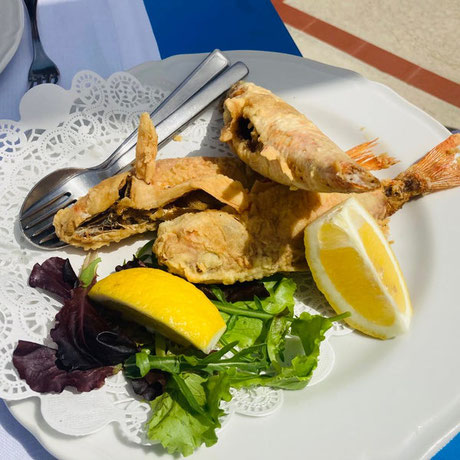 There are  a number of accomodation options on Capri - Luxury to B&B. There are charming B&B options close to la Piazzetta, such as Le Botteghe59, which is located less than 1 km from La Fontelina Beach and provides air-conditioned accommodation with free WiFi, as well as access to a terrace. All units come with a seating area, a flat-screen satellite TV , and guests at the bed and breakfast can enjoy a continental or a buffet breakfast. Another option may be the Oliveto Capri Apartments - located near La Fontelina Beach, Marina Piccola Bay and Marina Grande Beach; it features free WiFi, and a terrace.