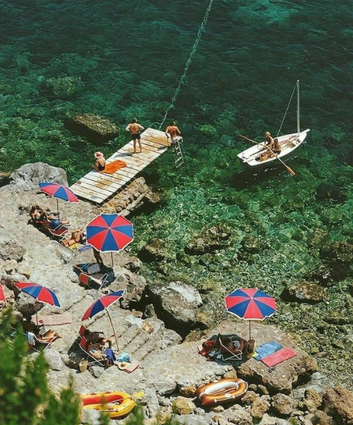 The 1973 Slim Aaron photos prove that summer in Italy will  never go out of style! With lock-downs progressively being lifted compared to last year and many passports in drawers having gathered dust; it is obvious that that there is a whole world out there to explore. Especially when looking at those stylish photos of Italian beach life by Slim Aaron. Clearly demonstrates that  Italian beaches are the yardstick by which all beaches should be judged by. 
Going ands spending time on the beach in Italy, is quite different compared to other countries. Nearly 43 percent of Italian sandy beaches are occupied by private lidos, which offer stylish set up such as sun lounger and umbrellas for rental and most of the time have a bar/ café, or restaurant on the beach with stunning views.  The privilege of having a sun lounger in the first or second row at the lido, is passed on from generation to generation. Italians when on the beach; they are walking along the beach - fare passeggiate, dress to impress - all looking glamorous regardless whether they are a movie star or a mechanic. Anchored off the calm Mediterranean beaches are glamourous super yachts.  Some of the more chic lidos have even personal service - towels and waiters. The Italians just know how to do beach.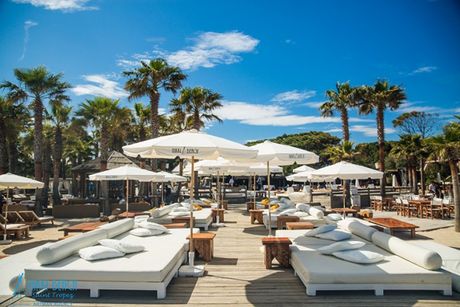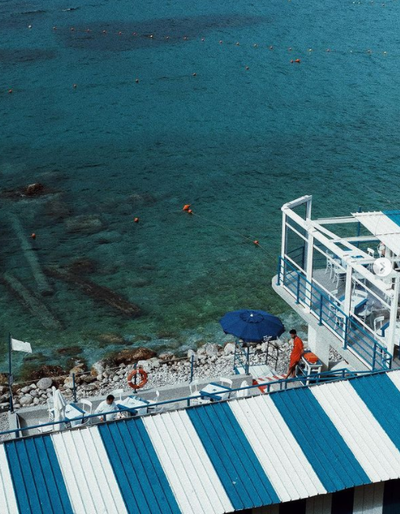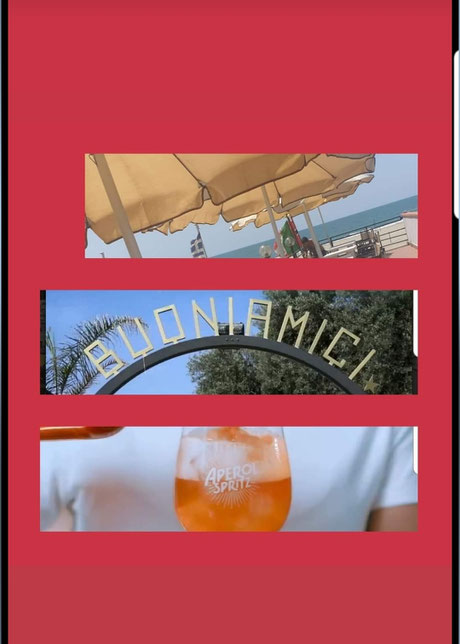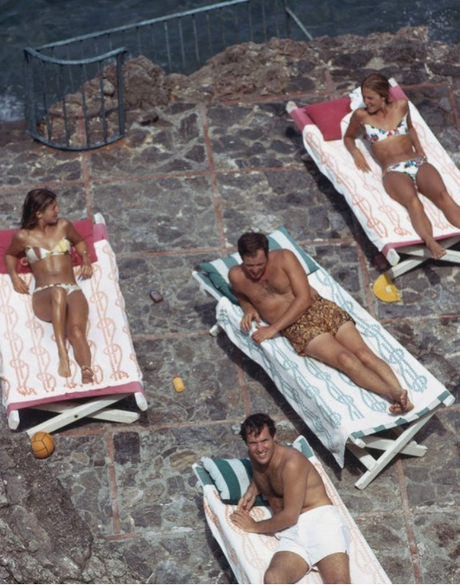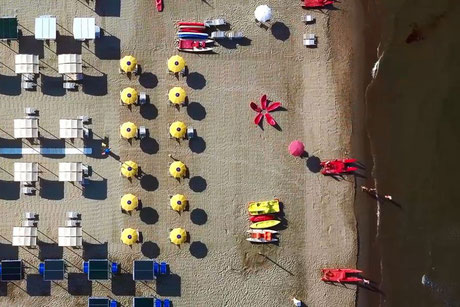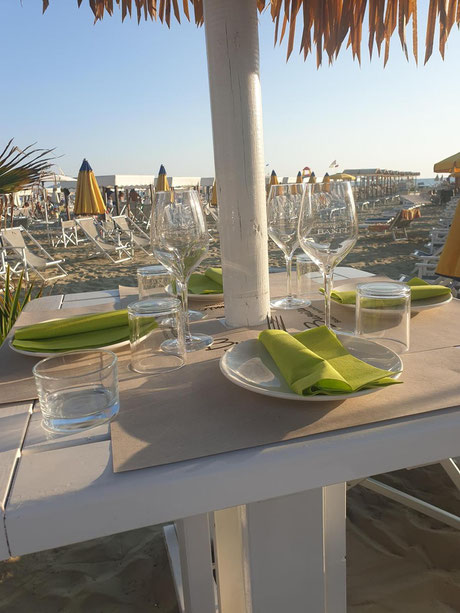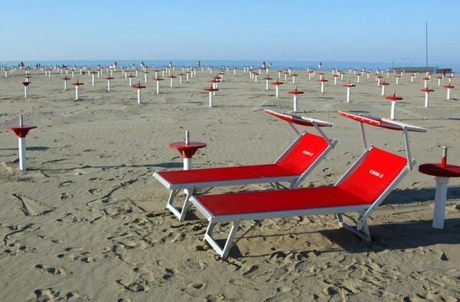 With more and more of Italy's coastline being privatized, Liguria is the region that has privatized the most of its coastline (69.9 percent), followed by Emilia-Romagna (69.5 percent) and Campania (68.1 percent). The so-called Romagna Riviera, the stretch of the Adriatic Coast around Rimini that draws thousands of Italian holidaymakers each summer, is now almost impossible to access for free,  with 90 percent of beaches in Rimini in private hands and 100 percent in Gatteo. Thanks to its special characteristics Lido di Camaiore is a leading seaside resort and one among the most stylish resorts in Europe. The beautiful golden sandy beaches are spread along the Ligurian sea coast - between the towns of Marina di Pietrasanta and Viareggio. And boasts a number of elegant bagnos, such as Buonamici, with an fashionable bathing establishment, fabulous restaurant and atmosphere.