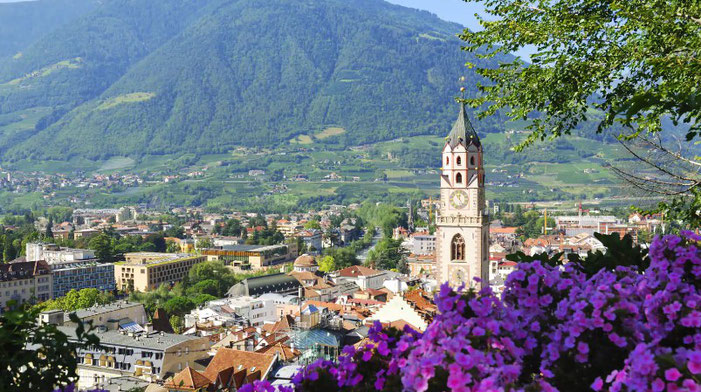 Merano/Meran may be a small city, but it's also elegant and vibrant with a feel of dolce vita. With its wealth of history, colours and fragrances, it places great value on its traditions, which are coupled with a modern lifestyle. Today, Merano is an international city with artistic flair, which is particularly appreciated for its many green spaces. But you can also experience the Meran while the Empress Sissi was visiting Meran. In 1870 Empress Sissi arrived in Merano for the very first time along with her daughters: 14-year-old Gisela and the two-year-old Valerie. Their stay at the Trauttmansdorff Castle above Merano was intended to restore the vigour of sickly Valerie. The rooms of the castle were splendidly furnished and renovated especially for her. Among castles and imperial walks, suggestions for an atmospheric culinary journey among gourmet restaurants, inns, bistros and mills in the heart of South Tyrol.
Around Trauttmansdorff Castle, garden landscapes from all over the world are in full bloom. The Gardens of Trauttmansdorff Castle are among the most beautiful international excursion destinations. In 1908, a three-metre bench made of white marble was erected in honour of the Empress. To this day, anyone sitting on the "Sissi throne" still enjoys a magnificent view of the mountains. The Sissi Trail leads from Trauttmansdorff Castle to the city centre in eleven stages. This includes Rubein castle, where a part of the 102-member court was housed in 1870, and Rottenstein castle, where Sissi herself once resided.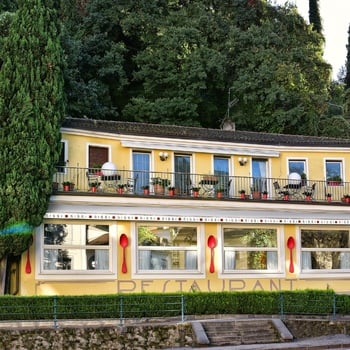 Between historical tables and typical traditions of South Tyrol, Merano is a place with a timeless atmosphere. The Empress of Austria who came here for the first time in 1870 is not just linked to castles but also the local cuisine. One of the Michelin Star restaurants in Meran, led by Chef Andrea Fenoglio, is called just like her: Sissi. In addition to a high-level cuisine, it offers a  wine cellar stocked with about 400 labels. Appetizers such as Smoked mackerel fillet with apples and ginger or Primi Piatti such as Potato gnocchi stuffed with mushrooms, parmesan, melted butter and truffle.
The beloved Siss frequented the Egart baths in Partschins, a hamlet of Merano. It is the oldest thermal spring in Tyrol, today the seat of the Imperial-Regio Bad Egart museum. The Platino family has transformed the restaurant into a treasure trove and museum over the years. Travel back in time at Restaurant Onkel Taa and in the Bad Egart Imperial and Royal Museum (dedicated to the Austro-Hungarian era). It is dedicated to preserving the tradition of Austro-Hungarian cuisine, but also incorporate fresh, new culinary ideas into our dishes... Such as Egart Crayfish Salad, Herb - Schlutzer - dumplings filled with different herbs served with crispy fried bacon and parmesan chips; or Veal cheeks braised in Blauburgunder with glazed fennel and Kamut spaetzle.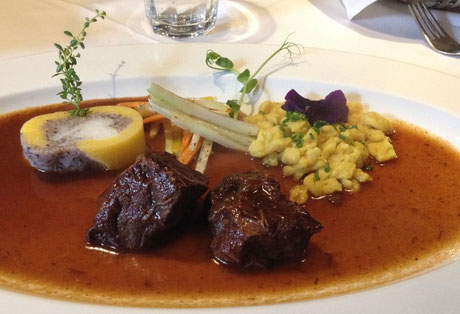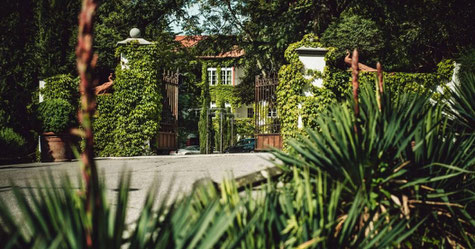 Castel Fragsburg, originally built as a hunting lodge in 1624, the property holds the spirit of a bygone era and is bursting with historical charm and touching experiences. From the very beginning, stories were not just told but experienced here. In 1954, ownership of the Castel Fragsburg transferred to the Ortner family. The Prezioso gourmet restaurant of Castel Fragsburg carries a Michelin Star. Where chef Hegon Heiss offers refined dishes, prepared with selected ingredients.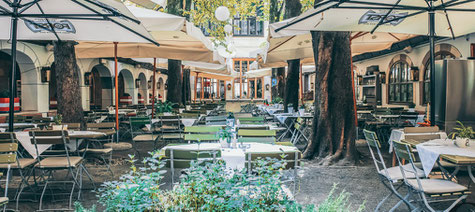 To taste typical South Tyrolean cuisine there is the Forsterbräu Merano. Offering a more casual original ambiente, such as a choice of different dining rooms and its beautiful outside bee garden. Menus specialities include Candereli, ravioli with herb cheese and other local specialties are served in a retro atmosphere. The menu changes every day to leave room for creativity with fresh products.