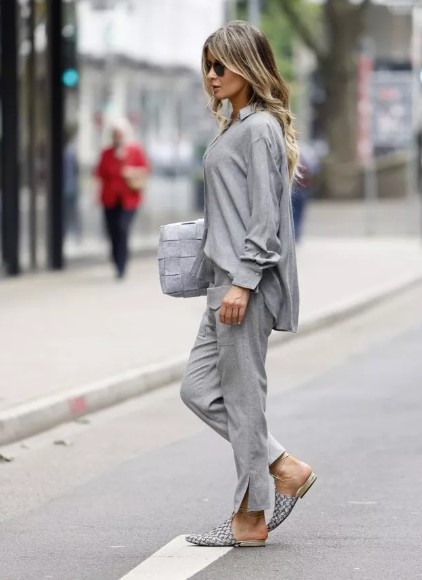 Summer is sabot. Flat or with heel, the alternative to sandals.
Comfortable and light, these shoes are also versatile.  Closed or open at the back, the most elegant women's sabots are designed as pointed models and either flat or with a stiletto heel to combine with elegant dresses and daytime outfits. Cool and snobbish at the same time, a valid alternative to sandals, sabots are worn with elegant clothes or with smart casual looks - from Gucci to Aquazzura, or Alberta Ferretti or Valentino. Potentially also for winter with socks or as the Gucci mules launched originally in 2016 lined with fur. From that moment on, there have been no celebrities, influencers and fashion addicts who have not adopted them! 
Mules and sabots with their minimal and sophisticated design, are a must for this summer. There is no shortage of accentuated tips and particular shapes like these from Valentino Garavani with the typical Roman Studs.
Aquazzura's version of the Sabot Mules, comes with chain elements or feathers or pearls. In Summer comfortable to wear as flat and open; but still very elegant.
The return of the Mia Mule by Alberta Ferretti, originally introduced in 2017, has now a number of flat versions. Elegant but also great with jeans or shorts in summer.  Either the iconic Mia mule with digital print on raffia fabric. Embroideries with raffia threads and 3D thread combine a lively mix of colors, giving the shoe a sophisticated and contemporary look. Or a slick tapered silhouette version of the mules with Cornely embroidery made in mesh trimmings for a precious carving effect. The padded insole ensures greater comfort. Alternatively, an ethnic-chic version of the iconic Mia mule. The upper is in calfskin with hand-made geometric inserts with a particular raffia thread, for a modern and elegant ethnic effect.
Celebrities and influencers showcase of how to wear sabots or mules. How to combine it with different looks - either elegant or casual.