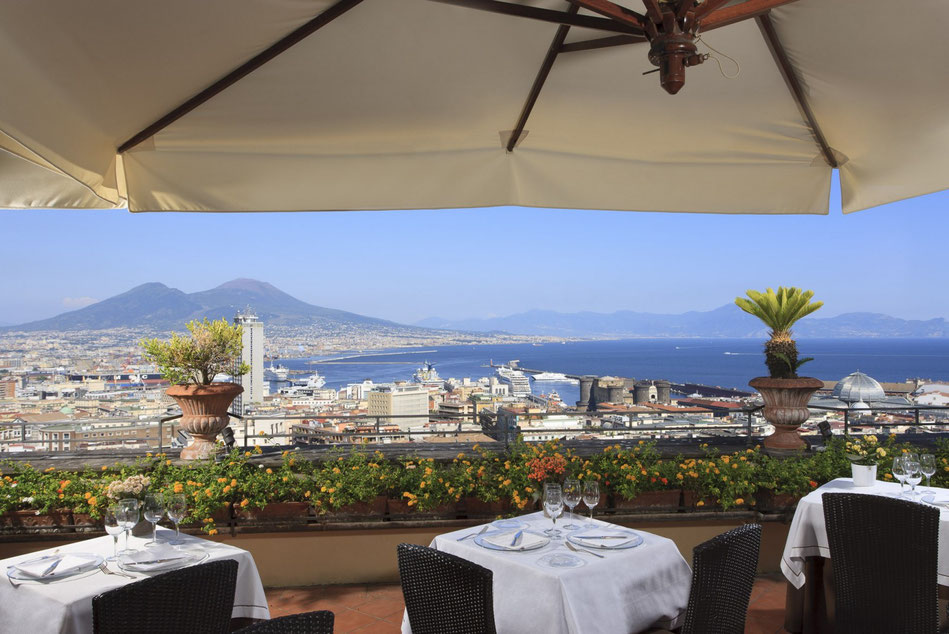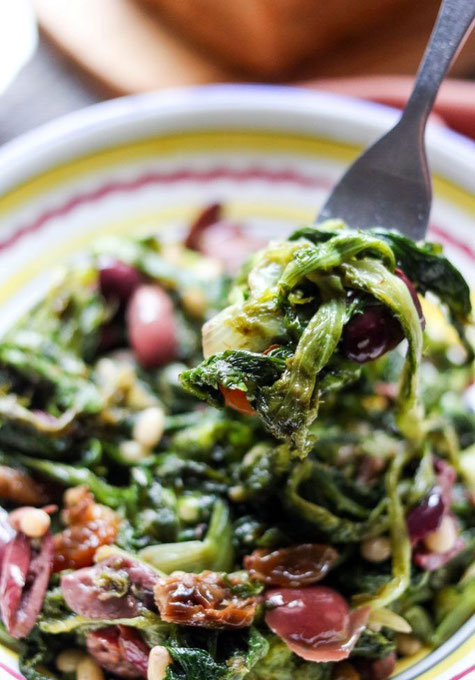 Escarole alla monachina is a typical side dish of Neapolitan cuisine and is based on one of the healthiest large leaf vegetable. The Neapolitans were called "leaf eaters" before the advent of macaroni and many dishes such as Christmas soup were born from vegetables.
The origin of the name escarole alla monachina is not certain, but it can be traced back by theme to  the nuns of the convent of the Poor Clares - Santa Chiara in 1700. At the time one of the tasks carried out by the "nuns" was to help the needy by offering dishes rich in taste and nourishment based on vegetables.
Ingredients:
3 salted anchovies; Extra virgin olive oil; Salt to taste; 1 clove of garlic; 30 g pine nuts; 20 g capers; 50 g black olives; 30 g raisins; 400 g smooth or curly endive
Preparation:
Cut the salted anchovies into small pieces and put them together with the garlic and oil in a non-stick pan and sauté for a few minutes. Add the escarole and pour half a glass of water. Cover and cook for ten minutes. In the meantime, destone the olives with a pitter and rinse the capers under running water, removing the salt.
Remove the lid and add olives, capers, raisins and pine nuts and mix so that all the vegetables are well flavored.
Cook until the cooking water has completely evaporated, stirring often. Your side dish is ready to be served. You can accompany the escarole alla monachina with boiled fish or better, with aged cheese and crispy slices of bread.
A great place to eat this scrumptious side dish is at the Osteria Da Carmela in Naples.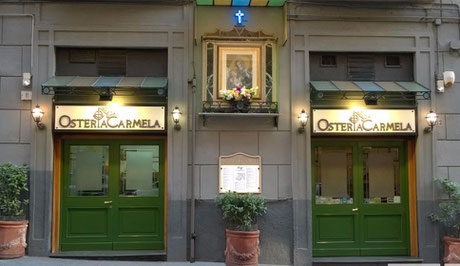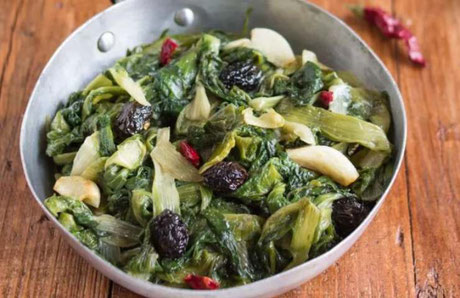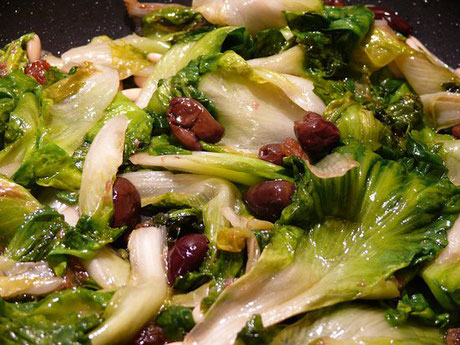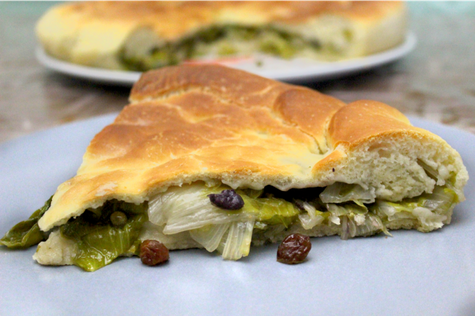 It is an easy to prepare side dish that goes very well for both meat and fish main courses, moreover this side dish is light and healthy. The Escarole Stewed in a pan is a typical Neapolitan winter recipe that is prepared with anchovies, olives, capers, raisins and pine nuts, cooked in this way are also used as a filling for calzoni and pizzas, such as the famous "Pizza di Scarola".