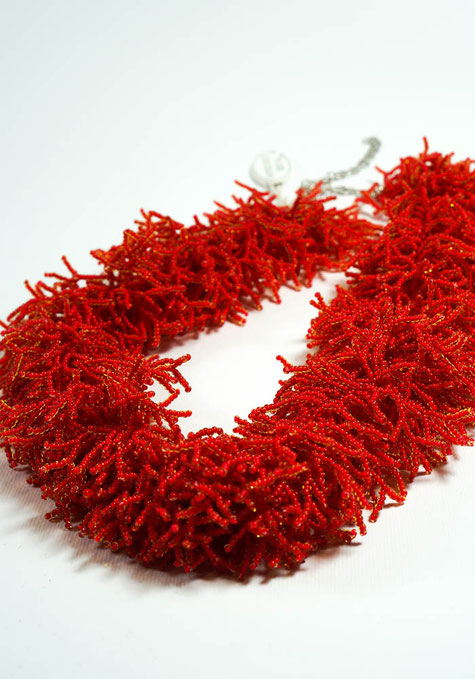 Murano glass refers to glass objects manufactured on the island of Murano, part of a network of islands in the Venetian Lagoon. For centuries, glassmakers across Italy flocked to Venice, a city with a port that made it a key center for trade when Venice was part of the Byzantine Empire. Murano glass jewellery has been produced since the 13th century. Originally produced in Venice but due to a fear of fire in Venice, the Hierarchy decided to move the factories to the island of Murano.  Whereas the average tourist may have purchased in the past a fairly simple beat necklace or bracelet; nowadays a number of ateliers on Murano have specialized in glamorous Murano glass statement costume jewellery with stunning designs. A few of those ateliers are highlighted here; such as La Linea Italia; MadeMurano Glass Jewellery; Franco Schiavon Glass Factory Murano; Manuela Zanvettori Murano or Davide Pensa Atelier Murano.
La Linea Italia
The business mission of Linea Italia is simple and direct: to be a global point of reference for the craftsmanship of Murano glass, which is then enhanced by profound expertise in the jeweller's art. For thirty years the family Loison has safeguarded, handed down and exported throughout the world collections Made in Italy that are unique in their kind, in which totally handmade and certified Murano glass and the unique creations of master goldsmiths of Vicenza are brought together.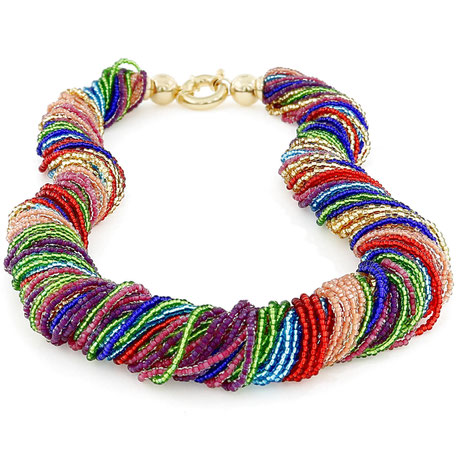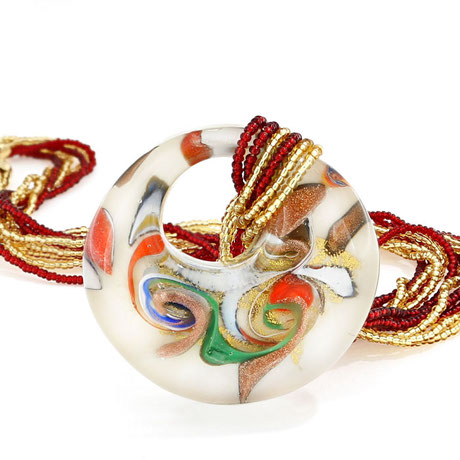 Venetiaurum® is the new, Linea Italia trade-mark, which has become an international synonym with reference to the creation of Murano glass jewelry, together with precious materials. The Murano glass jewels are made using ancient techniques with an expression of modern style. Every item in the Venetiaurum® Collection has been created by the capable hands of craftspeople on the island of Murano and have been skilfully combined with gold and silver by master goldsmiths in Vicenza, thus making them both unique in their kind as well as exclusively "Made in Italy".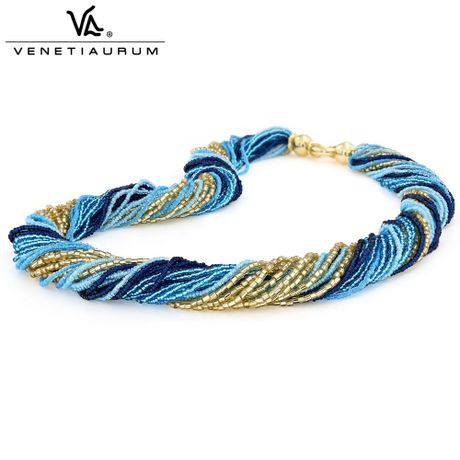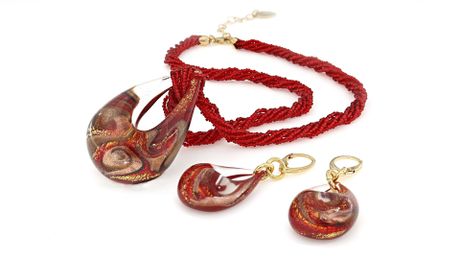 Made Murano Glass Jewelry
Mademuranoglass is located in Murano, small island in the Venice lagoon known in the worldwide for their glass ware, hand-made by master craftsmen. An old tradition but at the same time a current and successful business which has  employed traditional glassmakers over  generations. Murano glassware production dates back to the Middle Ages. The same-name island has quickly become a centre of glassmaking and, therefore, shot to fame worldwide attracting more and more visitors. Nowadays, glassy units from Murano are considered to be the most valuable. MadeMuranoGlass.com is a family business located right in Murano, in the picturesque Venetian Lagoon, selling pieces of art that will spark your interest.
 The store mademuranoglass is trusted by customers all around the globe who are amazed by authentic Venetian glassware. State-of-the-art items found in their assortment are made by dedicated artisans who follow original manufacturing traditions. When creating products out of Murano glass, masters apply special glass-blowers that make for their distinguished style. You can even take the whole process as a specific artistic movement.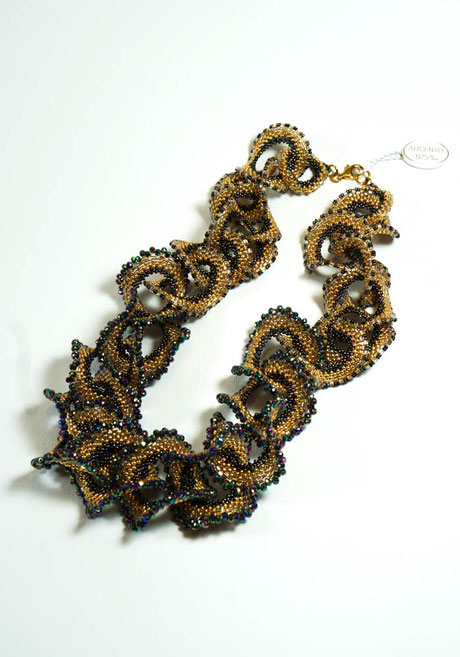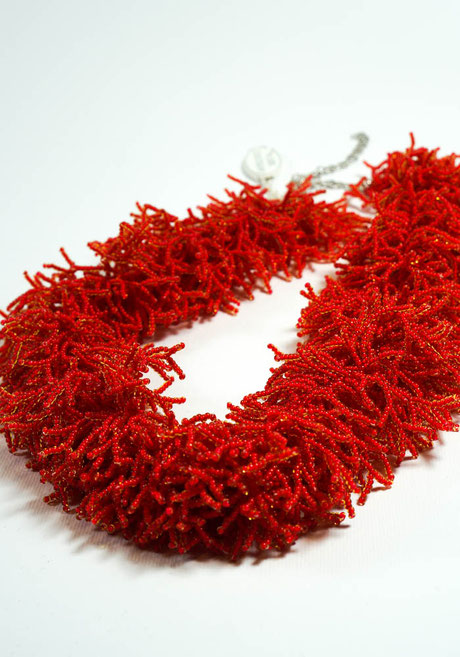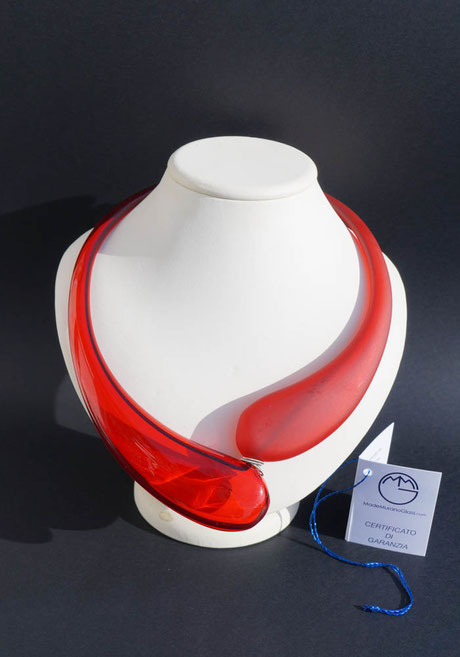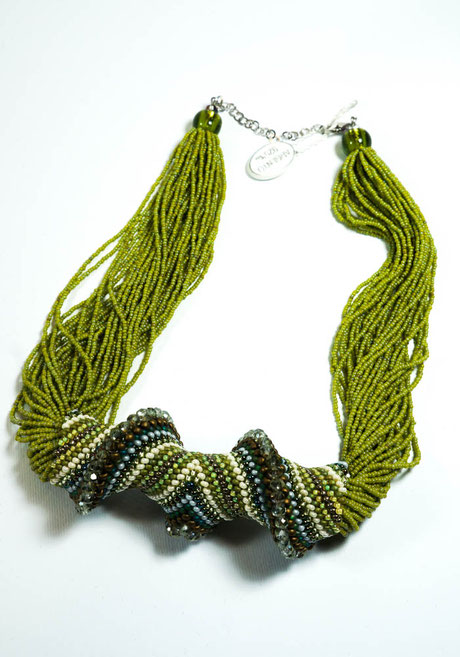 Franco Schiavon Glass Factory Murano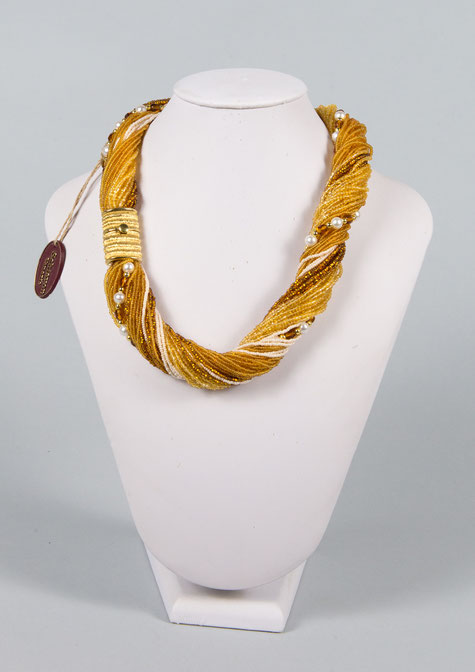 The Franco Schiavon glass factory, founded in the 1950s on the celebrated island of Murano, boasts a prestigious company history, soon becoming a very important point of reference for the high artistic level and excellence of the lines produced in its furnaces. The Gallery is located at number 15 of Murano's main street, the Fondamenta dei Vetrai in a seventeenth-century Venetian palace.
The founder of this company, Franco Schiavon, was born in 1941 and at the age of 25 he obtained the much coveted title of Master Glassmaker. Over the years, the Schiavon brand has stood out for the very high quality level of its productions and for the fine selection of works created by the best glass masters honored in the century. Sophisticated design objects, unique artistic works in the world, very delicate expressions of blown glass, passing from vases, goblets, sculptures, abstract and figurative pieces to chandeliers, lamps, objects are on offer and display in the gallery as is stunning costume jewellery of the highest quality. 
Manuela Zanvettori Murano
"AIR" is an exclusive collection of Manuela Zanvettori Murano, a new-patented concept of jewels, modern and elegant. "AIR" is the association of traditional Murano blown glass, filled with 24 carats gold, silver or copper leaves; crumpled and creased, leaves take the appearance of precious nuggets. In the glass, foils are free, like moving in the air, playing with light.
Mounted on necklaces, bracelets or earrings, "AIR" has been designed with different shapes and sizes, in order to fit to everyone's taste.
Most of the AIR models are mounted with Lurex exclusive fabric, and all the metallic parts of the collection are in silver 925, or silver gold plated.
All the models of the collection are available on silver or gold color, filled with 24 kt gold, silver or copper foils. Mixes of foils are also possible, and often gorgeous!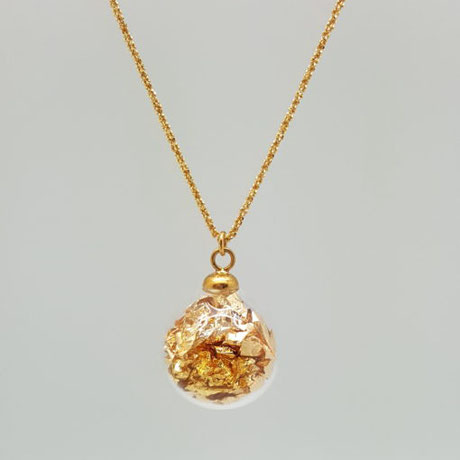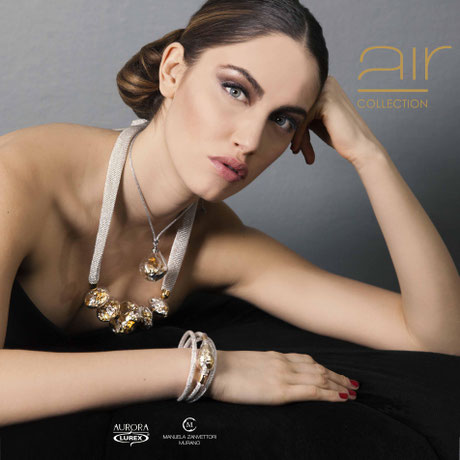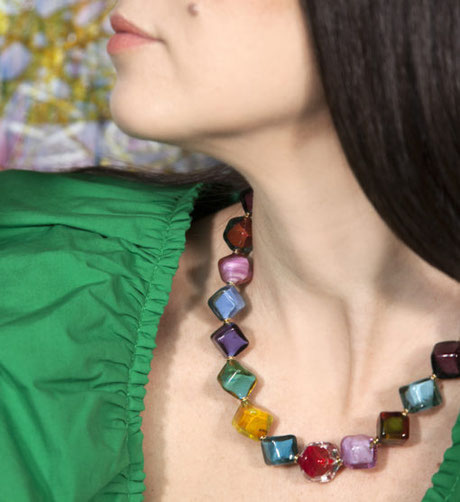 Davide Penso - Atelier Murano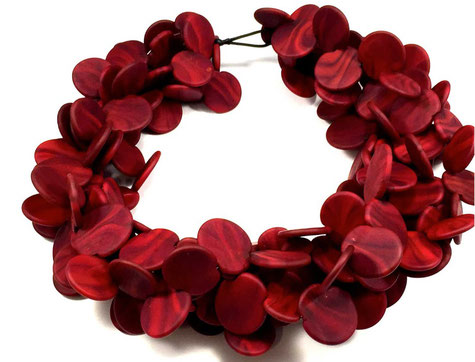 DAVIDE PENSO was born in 1965, in Venice, growing up and working in his studio on Murano. After his studies he decides to dedicate himself to "still life" photography for two years. In '92, he opens his atelier and begins his journey with glass. Designing and working the material personally, he creates jewels with a contemporary and innovative style from the outset.
The success of his works are found reflected over the years through the international collective and personal exhibitions (Saint Mark's Civic Museums Correr, Fortuny, Guggenheim of Venice, Corning Museum NY, San Petersburg glass museum, Glass Art museum of Okabe Japan). Collaborations with illustrious names such as Venini, Giorgio Vigna, Nason & Moretti, Pelikan. Trying his experience also in the field of high fashion with collections for major brands. From 2001, he teaches glass lamp-working and jewelry designing , collaborating with Abate Zanetti School of Glass in Murano, and since 2007, is a lecturer for Boston University school visual art, Corning museum studio New York, Glass Furnace Istanbul, Nuutajärvi Glass Village Finland.