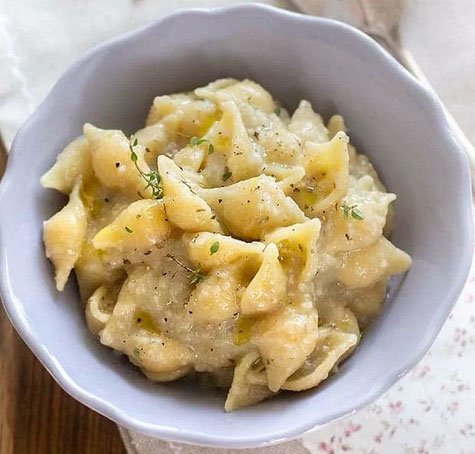 Such a creamy pasta dish, you have not eaten before. Pasta e cavolo alla Napoletana is a traditional recipe. Some long established recipes are jealously guarded, and it almost seems like a sacrilege when variations are made. It is a typical peasant dish with simple ingredients, but with a truly unique flavor. It is a very easy dish to prepare.
Ingredients:
1 cauliflower; 50 gr of lard; 1 clove of garlic; 1 chilli
300 gr of short pasta of your choice; Oil; salt; Parsley
Preparation:
Take the cabbage, remove the leaves and the hard stem and cut it into florets. Now wash it thoroughly under running water. Meanwhile, on a cutting board, reduce the lard into an ointment. Take a high-sided saucepan, pour a drizzle of oil, add the clove of garlic and chilli, add the lard and turn on the flame. When the lard begins to melt, remove the garlic and add the cabbage. Let it brown for a few minutes, then cover everything with hot water. Season with salt and cook until the cabbage has softened. At this point, pour the pasta directly into it and cook. Turn often so that it does not stick and if it gets too dry, add more water. When cooked, stir in some Parmesan cheese and add the finely chopped fresh parsley. Enjoy your meal!