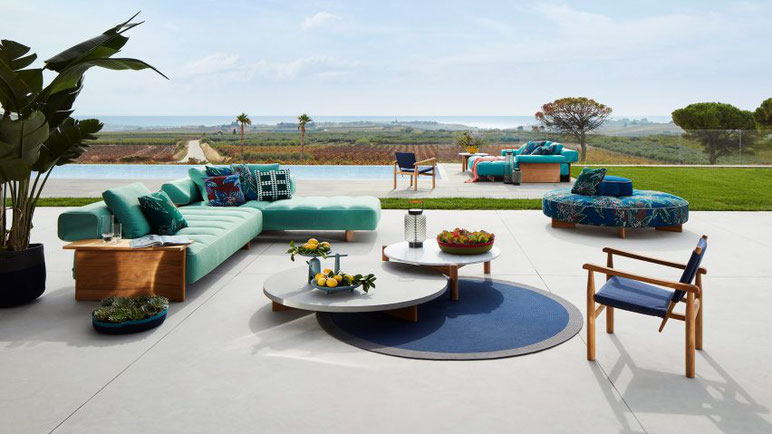 On the occasion of the Salone dei Mobile in Milan, we notice that a number of the design companies exhibiting are still Italian family-owned companies and predominantly originate from the Lombardy region. Family-owned is great - to retain and evolve fabulous designs all "in la famiglia". The key to success is not only in the innovative design; but also the long tradition of these leading furniture brands and its craftmanship. They combine made in Italy taste, which is famous all over the world, with the needs imposed by technology. Matter and transparency, contemporaneity,  craftsmanship, and experimentation: are the main values of these most luxurious Italian Furniture Brands, such as Cassini, Molteni, Baxter or Flexform.  And the primacy of Milan and Lombardy is also not surprising - just as it was in the second post-war period - a creativity yard, an internationally attractive innovation laboratory and still capable of setting the line in the world of design. Italy is a global leader in furniture design and not just thanks to its Salone del Mobile, which was held in Milan  from 7 to 12 June. 
Baxter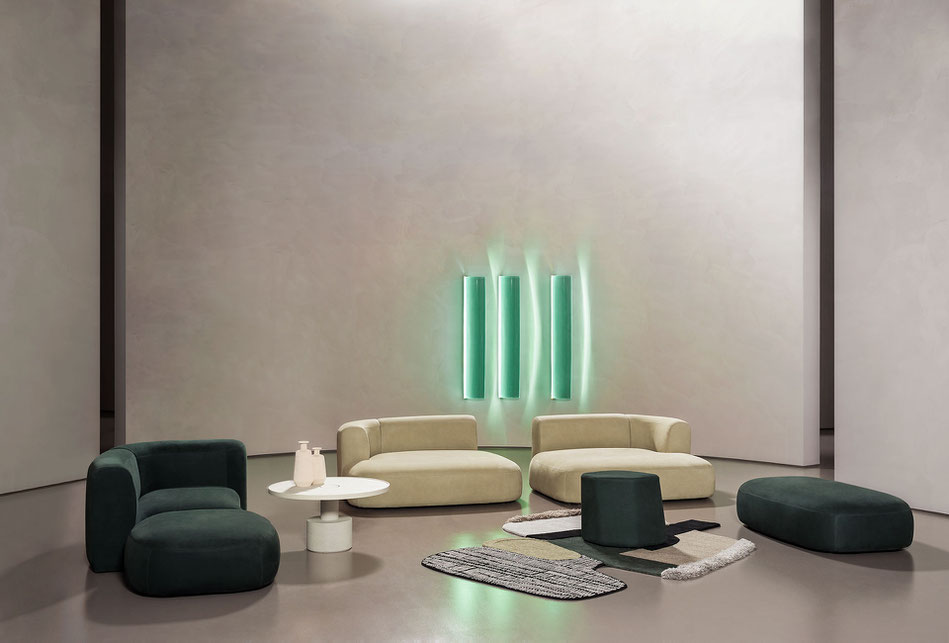 Baxter Furniture is globally known for its Signature Style Small-batch, Italian-tanned leather that is pleated, folded, printed, and polished in a broad palette to express a modern sensibility. Working with a select group of designers, including Paola Navone, Piero Lissoni, Studio Pepe, Vincenzo De Cotiis, and Draga & Aurel, Baxter reinterprets and reapplies natural materials to of-the-moment furniture forms. Accompanying pieces include tables, bookcases, and carts in marble, concrete, wood, metals, and stone. The company continues to expand its global identity, which includes supplying luxurious furnishings for hospitality projects from Tel Aviv to Dubai; among its past endeavors are the Lissoni-designed Ritz-Carlton Residences in Miami, for which Baxter furnished a sleek unit, and the Wild Hotel in Mykonos, which features outdoor pieces in cane, copper, and leather by Navone.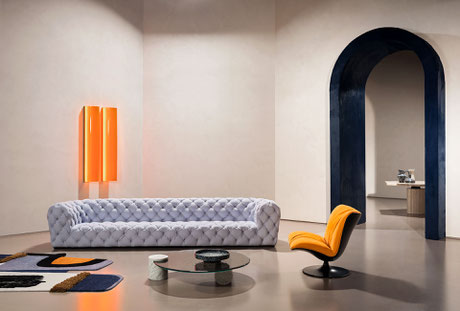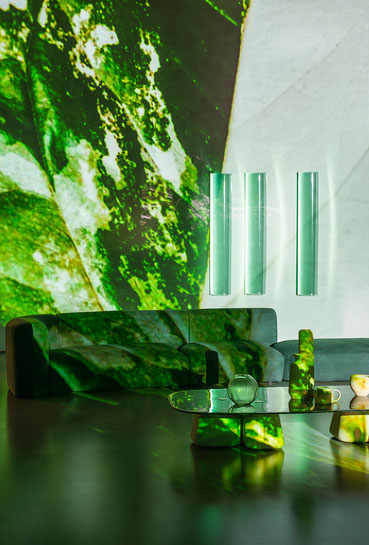 Cassina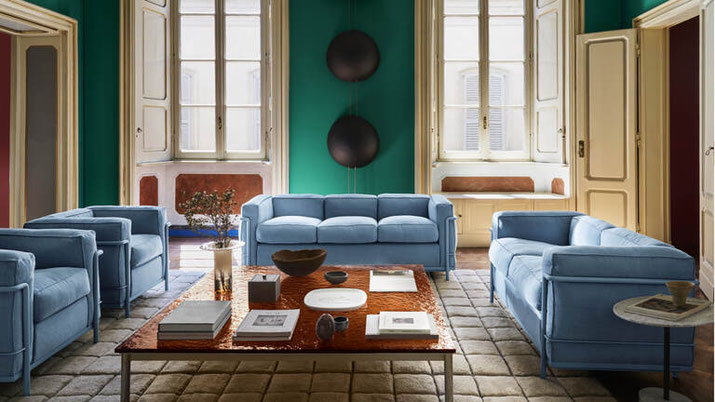 Cassina is a Lombardy-based company that boasts almost a century of history. Founded by the Cassina brothers in 1927, it began furnishing large cruise ships as early as the 1950s. With its amazingly innovative design, they achieved international fame very quickly. It is no coincidence that the furnishings of the reading room, dining room and library of the "Andrea Doria" ocean liner were branded Cassina. Not to mention their "I Maestri" collection, with products that have made the history of design: the LC4 by Le Corbusier, the 601 Robie 1, the Cicognino. Cassina currently operates in the contemporary furniture sector, counting three "Golden Compasses", the prestigious award that enhances the quality of Italian design.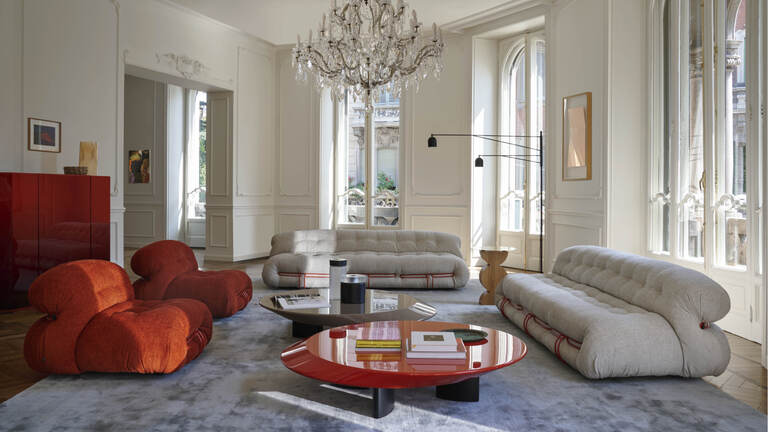 Flexform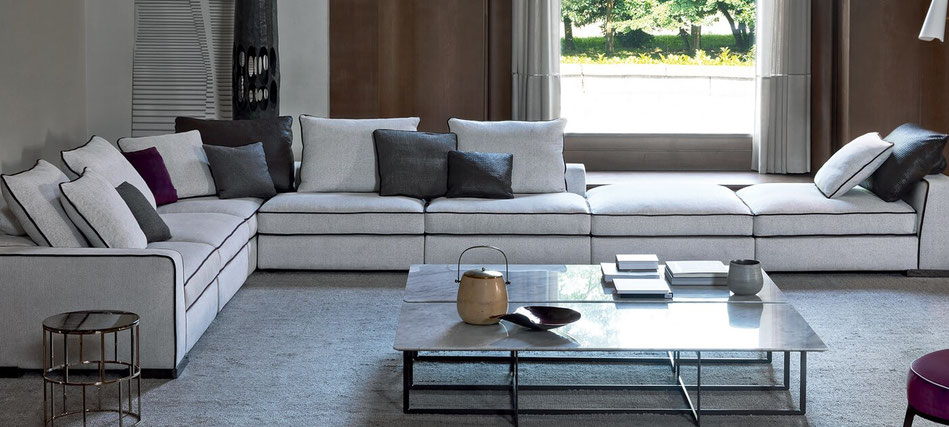 Flexform's identity reflects their Italian values. Flexform is an all-Italian success story. Its furniture is crafted in one country - Italy - from design concept to finished product. They have just one production plant, in Meda, where everything is manufactured and locally sourced. Its signature style is an understated elegance, comfortable, and timeless furniture that works equally well in a Milanese villa or at an oceanside retreat in Miami Beach.
Iconic pieces Joe Colombo's innovative 1969–70 Tube Chair, a coveted collectible comprising four connected plastic tubes wrapped in vinyl; anything from the brand's almost five-decades-long collaboration with architect and industrial designer Antonio Citterio. In 2020, Flexform introduced the wood and woven-paper-rush-cord Tessa lounge chair; a leather-wrapped metal frame sofa; and an outdoor sofa and daybed, all by Citterio.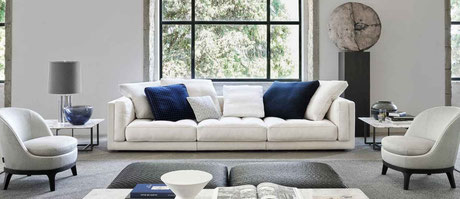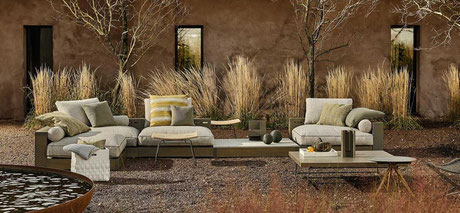 Poliform - Lombardy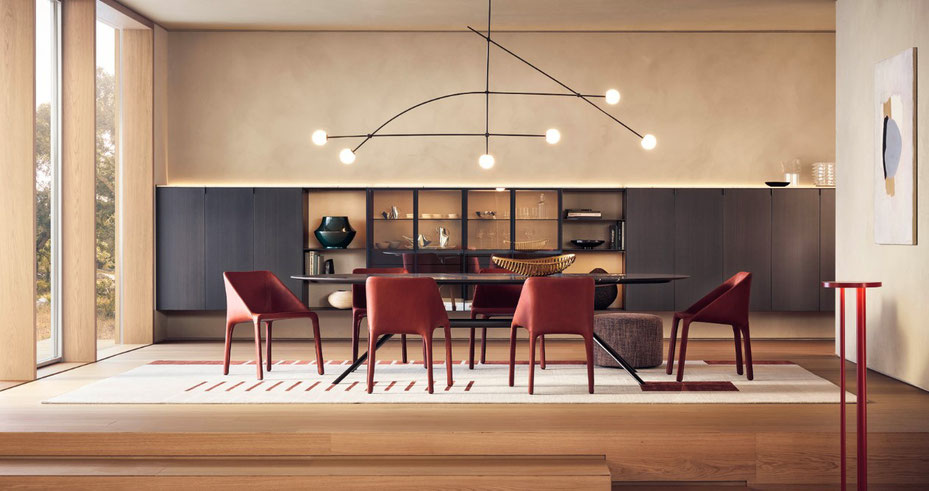 Poliform founded in 1970, evolved from an artisan company dated 1942, is today a company of international dimension. Through the use of new production technologies, it immediately established itself in the market of modular modular systems. Strongly linked to that Brianza in which it is based (its production units are delicately inserted in areas where nature is considered a heritage and a wealth), it has a unicum: to associate, in each of its collections, artisan knowledge with genius of global designers. From Rodolfo Dordoni to Jean-Marie Massaud, many are the international designers and architects who have worked with the Poliform company.
Minotti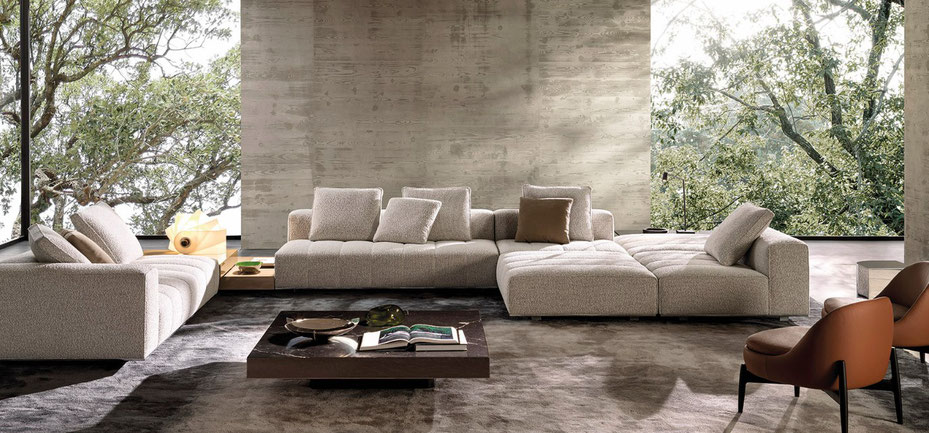 Minotti is an Italian company with a solid reputation at an international level as an excellent expression of "Made in Italy" in the field of contemporary furniture design and ambassador of a classic-modern lifestyle in the residential and hospitality segments. The company was established in 1948 and born out of the intuition of Alberto Minotti. The small scale artisan workshop grew quickly and, starting from the Sixties, became more industrialized in character and size. The next step was taken by Renato and Roberto Minotti, who, after the premature death of their father in 1991, took over the reins of the company and began a process of growth and expansion into the international markets. Responsible for the corporate strategy, since 1998 they have shared their creative vision and aesthetic key-principles with the architect Rodolfo Dordoni, who has been assigned the strategic role of Art Director and coordinator of all the company collections. A story of Italian excellence also been shared by the third generation: in the forefront, Alessio, Alessandro, Susanna and Leonardo who are facing the challenges of the third millennium, of the digital and multicultural world.
Molteni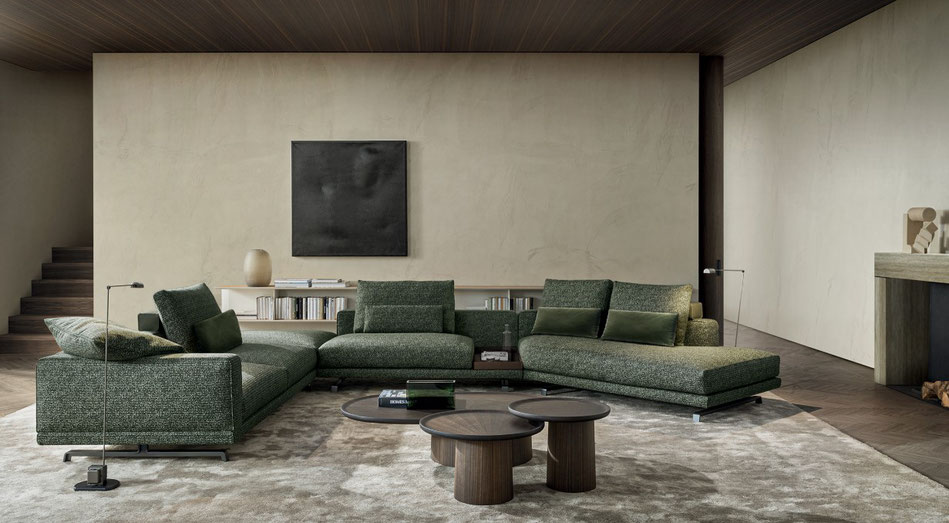 The Molteni Group, established in the Lombardy about 1934. Their signature style is an obsessive attention to detail and a reverence for historical heritage. The brand got its start reproducing classic furnishings; now, it has a reputation for modern pieces, while continuing to offer reissues by design icons like Gio Ponti, with whose archives they have an exclusive partnership. There are four brands under the Molteni Group roof: UniFor and Citterio office systems, the sleek Molteni & C furnishings, and the cool Dada kitchens. The company is led by Alberto's sons, Renato and Roberto, with support from third-generation family members.