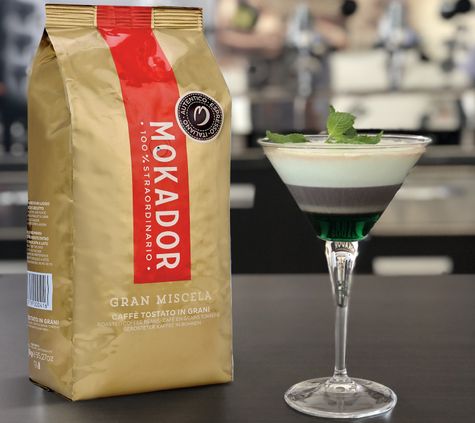 Globally people consumer 6,000 million liters of Ice Coffee. But in Italy Espresso wins over everyone. From shaken to coffee in granita, up to regional recipes such as the Salento Espresso or the Sicilian "Mezzo Freddo".   But how to best enjoy an Italian espresso in the summer under an umbrella, in bars and clubs on the beach and in the cities? Some professionals in the sector have created special recipes for the Italian National Espresso Institute (Inei). Marco Cini of Mokador, proposes the "Coffee ReFresh-Mint", an espresso based on mint, ice, dark chocolate, milk and mint syrup to be served in a martini glass.
The Espresso laboratory on behalf of Filicori Zecchini offers American Espresso made with espresso, Campari bitter, red vermouth, soda splash and ice. Andrea Pinturi of Caffè Milani proposes "Fra' Momo ", a double espresso with liquid cane sugar, cardamom berries, mint syrup and skimmed milk. Vito Campanelli for Essse Caffè, on the other hand, launched the recipe for the "Caffè Soffiato" with a Selezione Masini espresso, crystalline ice and Salento almond syrup.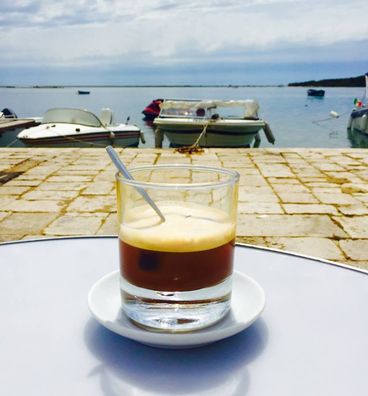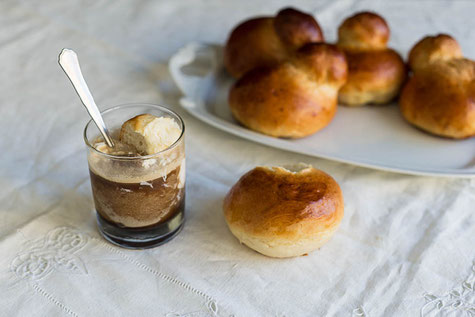 The coffee granita is more common in southern Italy. In Sicily, breakfast tends to consist of a warm, freshly-baked brioche bun and a bowl of refreshing granita.  
Caffè leccese, also known as caffè con ghiaccio (coffee with ice) is a typical preparation of the Salento region made with mocha coffee or with an espresso machine, cubed ice and almond milk. The ideal drink to start the day well or to sip on hot summer afternoons. In respect to the history of this tasty and thirst-quenching coffee, many claim that it was born in Lecce in the mid-1900s, thanks to the roasters of the Quarta family, who created it in their bar with coffee, almond milk - prepared with melted almonds and sugar. 
---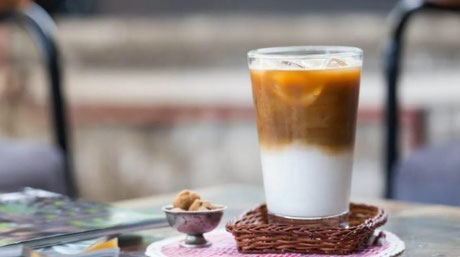 Another version I tried in Lecce, was called Espressino. With creamed ice. Delicious ! Enjoy your Lecce coffee with a delicious pasticciotto, a typical cake from Lecce eaten for breakfast, as a snack or as a dessert.