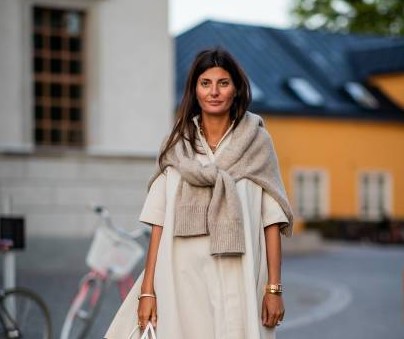 Knitwear never goes out of fashion especially when it is created by brands that have a great tradition and produce fabulous designs and quality. There are famous Designer brands such as Missoni or Malo, and Bruno Cuccinelli known as the cashmere king. But there are also Italian Labels which produce the highest quality garments, and may not be so well known; in family hand and a focus on sustainability.  Let's discover them together. I have always admired the craftmanship and quality of Italian knitwear. With its great design and colour options. The jumper wrapped around the neck is a Italian's favorite accessory!
Missoni
When you think about Italian Designer knitwear, the first brand which comes to mind is Missoni. the brand founded almost seventy years ago by Ottavio and Rosita, partners at work and in life. It is thanks to sweaters overflowing with colors and fabulous quality in the '70s, Missoni-mania exploded between Italy and the United States. The famous flamed, colorful, hypnotic patterns that zigzagged on the garments are a trademark of Missoni.
Malo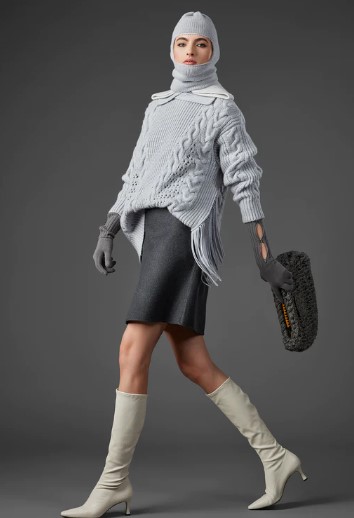 Malo has dedicated itself to the art of fine knitwear for generations, each garment is entirely produced in Italy, in Campi Bisenzio in Tuscany and in Borgonovo Val Tidone in Emilia Romagna, lands that are the depository of a long artisan tradition in the heart of Made in Italy. A story close to the half-century milestone; a totally Italian manufacturing;  the focus is on understated luxury, which lets the quality of exquisitely crafted fine fiber sweaters speak for themselves. These are the pillars on which Malo rests, a brand born as a producer of cashmere knitwear in 1972, when the Scottish domination in the sector seemed unshakeable, but which managed to establish itself thanks to the rich and lively palette of perfectly constructed pullovers. 
Brunello Cucinelli
Brunello Cucinelli  is an Italian luxury fashion brand which sells menswear, women's wear and accessories in Europe, North America and East Asia. The brand is known for its high quality craftmanship in cashmere - 'king of cashmere' and for his luxury knits and ethical, sustainable and humanist approach to business.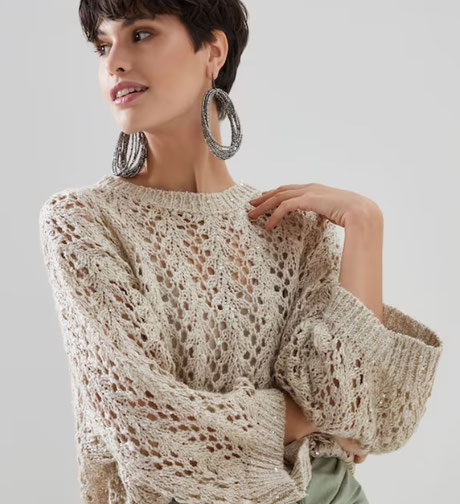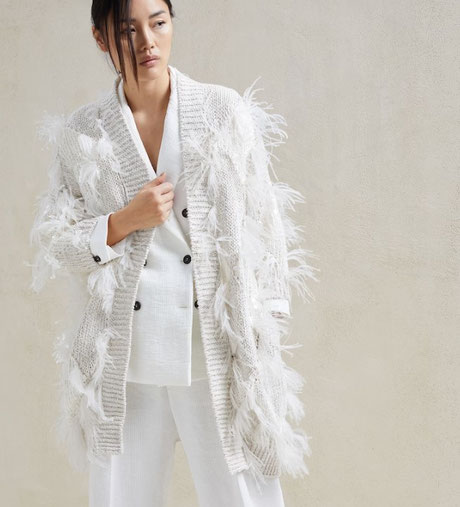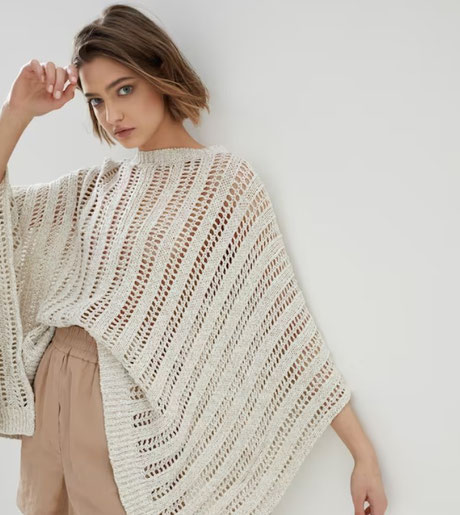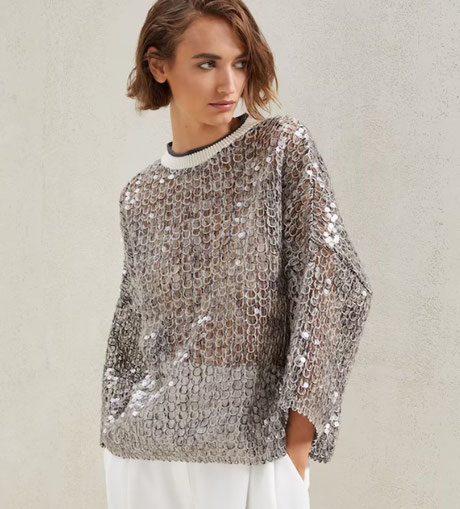 Sartoria Vico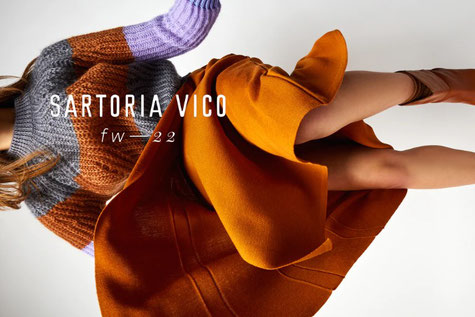 Sartoria Vico is a Milanese womenswear brand, inspired by self confident, creative and free spirited women. Feminine, vibrant, minimal and contemporary. Perfectly finished knitwear, made with the finest and greenest yarns and wools. Design was once intended for life, Fashion has never been. From this statement comes Sartoria Vico tiny revolutionary act: they design according to the shapes, curves and volumes of the body, and try to push the limits of the knitting process to maximise wearability and confidence with simpleness and minimalism. They produce perfectly finished knitwear, made in Italy (around Milano) with the finest and greenest yarns and wools. 
Maglificio Gran Sasso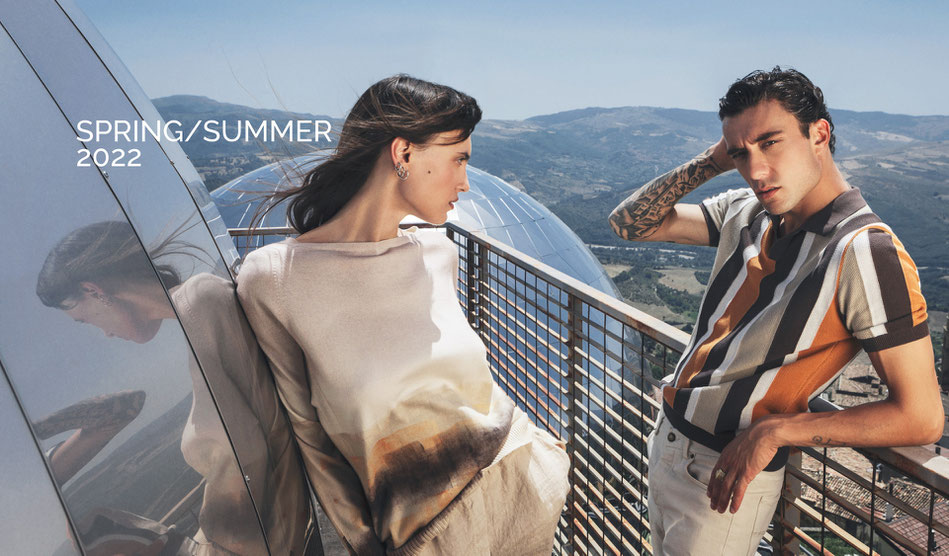 Founded as a small family business, Maglificio Gran Sasso today represents an international icon of Made in Italy fashion. Its story begins in 1952 in Sant'Egidio alla Vibrata, a small town south of the border between Marche and Abruzzo, thanks to the entrepreneurial spirit of the four brothers Nello, Eraldo, Alceo and Francesco Di Stefano.  All garments made exclusively in Italy. Precious natural yarns  are used and the dexterity of all stages of processing make every single Gran Sasso jersey is unique and unmistakable. Traditional craft techniques are combined with modern production processes.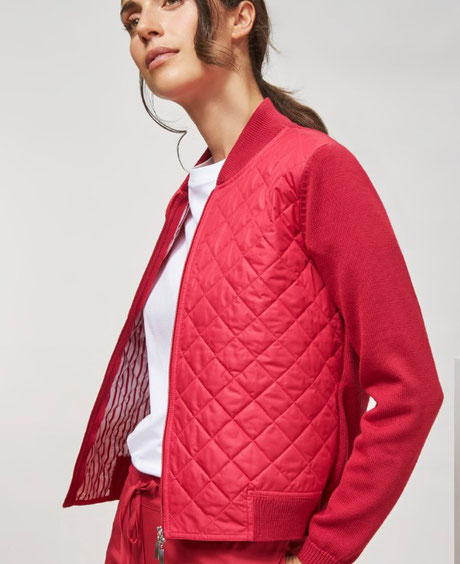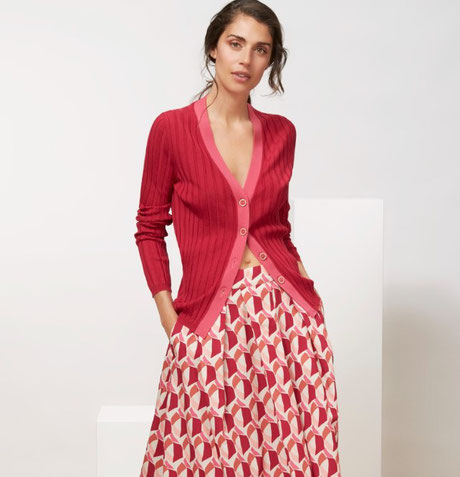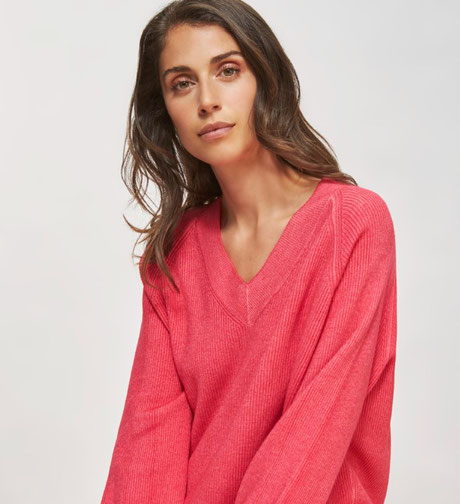 Artknit Studios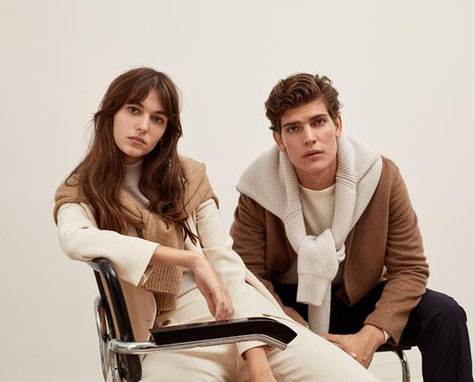 Biella is the capital of wool: the first manufacturing area in the world in the textile district of the Italian pre-Alpine valleys, a landscape that has been deeply linked to textile culture for centuries. Artknit Studios was founded in 2018 with the aim to leverage on digital practices and superior quality materials to create fewer and longer lasting products at the best value: for the makers, for the planet and for their customer. Artknit partners with the best manufacturers who demonstrate high ethical standards, exceptional craftsmanship skills and use only the best materials. They are committed to finding at least 70% of their raw materials in the Biellese textile district, at KM0 from their main office. Artknit only produce in small quantities; as they firmly believe in the primacy of quality over quantity.