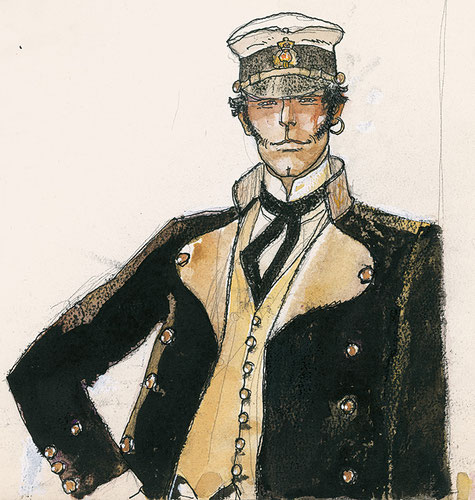 The Secret Venice of Corto Maltese, is the latest adventure of Corto Maltese, outlined in this new elegant color edition. It encourages visitors to Venice to follow Corto Maltese footsteps, as he explores Venetian secrets along seven different itineraries – all richly illustrated and full of practical advice. Corto Maltese is a "cult" character of the best of the European graphic novel genre, but also a proper 20th century literary legend. He's a traveler, an ironic sailor who combines Mediterranean good looks and character traits with Anglo-Saxon culture. Corto, which in Spanish means "fast", was created in 1967 by the great Venetian illustrator Hugo Pratt. Corto is an anti-hero who prefers freedom and imagination to wealth, and travels to the most fascinating places in the world. 
Hugo Pratt always saw Venice as the centre of the world: and in his centre of the world, among corti sconte and ancient monuments, secret gardens and echoes of distant worlds, he strolled with his closest friends. Whoever was walking alongside him found it hard to resist the charms of the city, because as Pratt described it, Venice sparkles in every detail, in all its beauty and mystery. As part of that group of friends, Guido Fuga and Lele Vianello set out to write about those thirty years of walks, creating seven different itineraries. These are the seven "doors" that guide the reader into secret campi and campielli, unforgettable views, and the excellent eateries of Venetian cuisine, far from the tourist- beaten paths and deep into the fascinating story of the world's most beautiful city. The Corto Maltese comics are highly praised as some of the most artistic and literary graphic novels ever written and have been translated into numerous languages and adapted into several animated films, as for Corto Maltese - Secrets of Venice.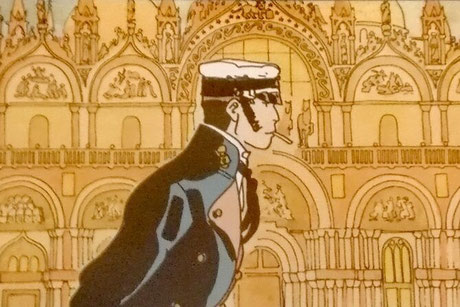 The series features Corto Maltese, an enigmatic sea captain who lives in the first three decades of the 20th century. Born in Valletta on the island of Malta on 10 July 1887, the son of a sailor from Cornwall, and a gypsy from Seville." My name is Corto—Corto Maltese. I was born in Malta on July 10, 1887– at least that is what I am told. Of my early childhood I recall a flag full of crosses and a red beard, my father's. My mother? A gypsy from Seville. She was so beautiful that the painter Ingres fell madly in love with her."  So starts his story ... follow his travels and adventures on his website.