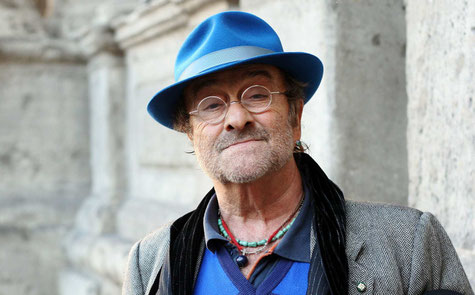 A Concert tribute to Lucio Dalla was held at the Verona Arena on the 3rd June with many stars singing Dalla songs, including Marco Mengoni, Alessandra Amoroso, Giuliano Sangiorgi, Il Volo, Tommaso Paradiso, Gigi D'Alessio, Marco Masini,  Francesco Gabbani, Tosca, Pierdavide Carone, Ornella Vanoni and the Small Choir of the Antoniano. This thrilling event being presentated at the Arena di Verona on Raiuno presented by Carlo Conti and Fiorella Mannoia. Among the many anecdotes and memories presented by the various big names of Italian music who took to the stage to re-propose Dalla's successes, there was also a tribute for Bologna. "That Bologna to which Lucio was very attached", explained Carlo Conti, who presented the evening on Rai Uno together with Fiorenna Mannoia. On the stage of the Verona Arena, in fact, the Piccolo Coro dell'Antoniano di Bologna was presented, "which Lucio supported so much", added Conti.
The Piccolo Coro dell'Antoniano sang with Iskra Menarini, for 25 years alongside Lucio Dalla as a chorister, and Pierdavide Carone ("Dalla was a genius of music, I met him at the last Sanremo in which he participated as conductor Orchestra). Together they interpreted Dalla's famous hit "Attenti al lupo". And at the end of the song everyone indulged in a nice 'howling' in chorus. 
The evening of the Verona Arena was a great party in the name of the music of one of the most loved songwriters of all time. A tribute in notes, DallArenaLucio ', where on stage a unique cast paid tribute to the Bolognese singer, who interpreted some of his most beautiful songs. The guitarist Ricky Portera, historical collaborator who has played in the most acclaimed albums of the singer-songwriter, and the singer Iskra Menarini, for 25 years alongside Lucio Dalla as a backing vocalist, also performed, in addition to many famous names of the Italian music scene.