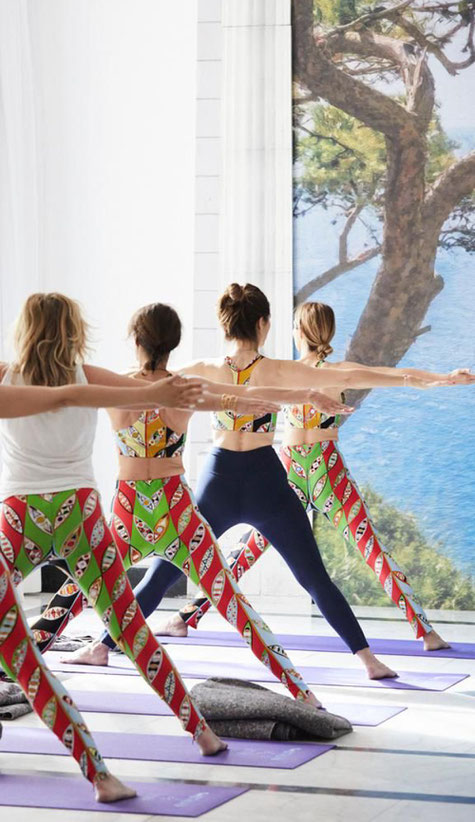 "A New Journey" is how Camille Miceli, Pucci's Artistic Director, defines the Florentine House's new direction. Focusing on a modern way of thinking, living and moving, well beyond style, she has reinvented an ultra-contemporary way of dressing, deeply rooted in the history of the House of Pucci. Camille Miceli is the first female designer at Pucci, and she is trying to target new segments for the historic brand with the launch of yoga pants, of all things! 175 fashion influencers were flown to Capri for the debut of the new collection. Some of the privileged were Dior's celebrity manager Mathilde Favier, jewellery designer Sabine Getty and influencer Susie Lau. It was more of a glamorous getaway than a classic fashion show. The pictures from the three days went around the world as posts on Instagram and all parts were available immediately on mytheresa.com.
Making Emilio Pucci desirable again as a brand for a new market segment is no easy task. As "Emilio of Capri", the descendent of a Florentine noble family launched the "Capris"  in the early 1950s inspired by fisherman trousers in his boutique on the island. He printed the first prints on headscarves, followed in the 1960s by swimsuits, kaftans, silk pajamas and terry cloth goods. It was the birth of the jet set's resort wear. Between Palm Beach and Acapulco, Ibiza and Saint Tropez, people wore Pucci in the sixties. Just like Marilyn Monroe wore a pair of capris and a silk blouse on her last shoot. She is even said to have been buried in Pucci.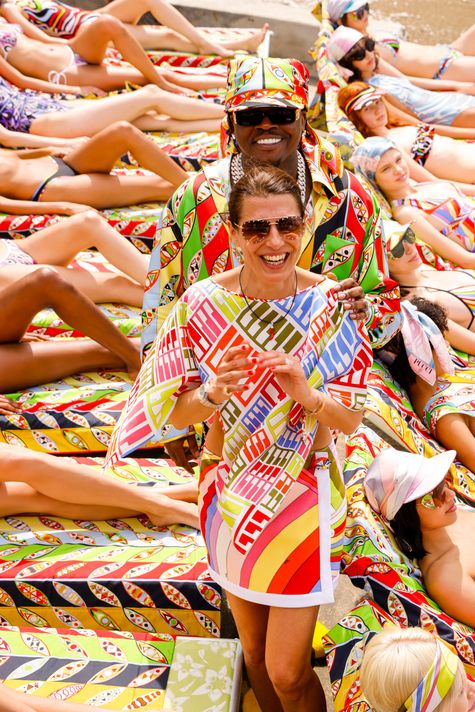 The fact that the group believes in Pucci again is also due to the changes in the market. Resort wear has now become a lucrative side business for many brands such as Chanel or Prada. The most sought after (and sold out) item have definitely been the Pucci-printed yoga pants. Miceli had her teacher flown in from Paris for yoga sessions with the guests. Only a woman like Camille Miceli can see that yoga pants are the new Capri pants.