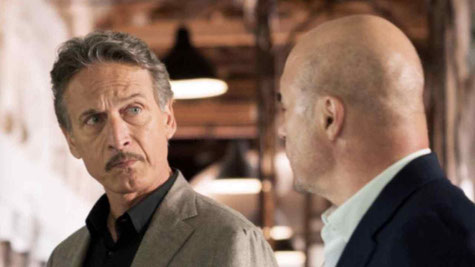 Commissario Montalbano: After the end of the series Mimì Augello did not remain idle. The commissario's faithful friend and colleague continued to work in other roles, after the successful series ended. Domenico Augello, known as "Mimì", is known for his weakness for the female gender. However, after a trip to Tindari he meets Beba, whom he will later marry and with whom he will have a son, Salvo, Montalbano's godson.
In the successful series that came out of the admirable pen of Maestro Camilleri, the character is played by the actor Cesare Bocci.
Cesare Bocci admits that the role of Mimi was a role of a lifetime. Twenty years dedicated to a project that has exceeded all his expectations. A resounding and international success, but also providing a huge emotional connection to all those who took part in the successful TV series. Cesare Bocci is a long-time, versatile and talented actor. Born in the Marche region, after moving to Rome, he made his debut in the cinema in 1990, but it is beyond doubt that playing the deputy of Commissioner Montalbano gave him visibility not in Italy, but also beyond national borders. He took part in another very successful television drama Elisa di Rivombrosa with Vittoria Puccini and Alessandro Preziosi, in which he played the doctor Antonio Ceppi. More recently we have seen him play a criminal in the fiction Imma Tataranni - Deputy Prosecutor.