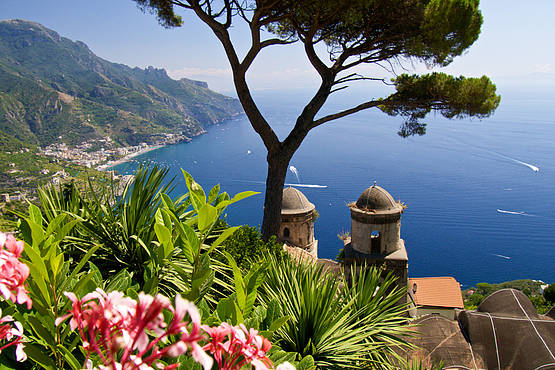 "Fendi" lands in Ravello for "The world of Fendi 2022". The fashion giant has chosen the City of Music for its main event: celebrities from the world of entertainment, music and fashion will arrive from every corner of the planet from May 19th to 22nd. Meaning that Ravello will become the fashion capital of the world for four days. The local council has granted the exclusive use of the "Niemeyer" Auditorium from 13 to 25 May. Ravello is normally one of the quietest along the Amalfi Coast, set a bit away from the seaside and the busy beaches. It is usually never as crowded as Positano or Amalfi, especially in the evening when most of the day-trippers have left and the streets are refreshingly empty. Known as the "City of Music", Ravello has always been a favourite retreat for artists and intellectuals looking for inspiration from the sweeping vistas far from the bustle of the coastline. Over the past two centuries, musicians and composers like Wagner, Grieg, Rostropovich, Toscanini, and Bernstein have taken refuge here, as have artists like Escher, Turner, and Mirò and writers from Lawrence and Forster to Virginia Wolf.
The choice of the "Niemeyer" Auditorium as a location for Fendi's show is no surprise, given the amazing design of the event structure designed by the Brazilian architect Oscar Niemeyer. The auditorium hosts many of the concerts that characterized the Ravello Music Festival, another world-famous event. Fendi is one of the most important Italian brands known internationally, founded as a fashion house in Rome in 1925 by Edoardo Fendi and Adele Casagrande, which since 2001 has been part of the "Fashion & Leather Goods" division of the French group LVMH. The group is also linked to the recent purchase of the "Caruso" Hotel in Ravello in 2019.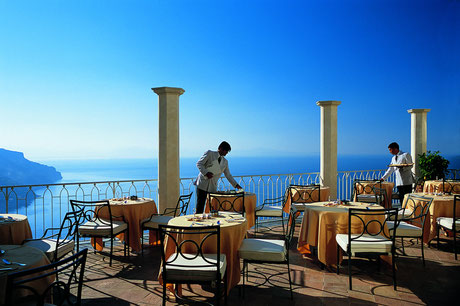 This original 11th Century palace became the "Pensione Belvedere" hotel in 1893 and, over the years, attracted luminaries such as Jackie Onassis and Virginia Wolf. Currently managed by the luxury hotel group, Belmond, the Caruso Hotel boasts a cliff-hugging infinity pool that allows you to swim in the fresh water while enjoying a bone-shakingly beautiful view.