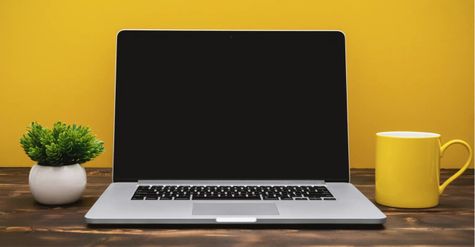 Have you ever wondered which colours can positively influence you during office hours? The use of colour in offices is important and there are good rules to follow to make the most of them. Smart working, the colours that make us more (or less) productive may include yellow, blue/green and orange.  For a relaxing effect, warm neutral colours work well: beige, dove grey and camel, echoed in the furniture (oak wood) and in the fabrics. Green gives well-being, to be added to the environment with elements of true nature (plants and flowers). For a flicker of creativity, yellow, orange or blue as a contrasting colour - either as feature wall or in the reflected in the accessories.
Colours have a great influence on everyone's life. Colours and moods are interrelated, that is not new. Whether we are still working from home or have returned to our work office; the colour environment makes a difference. For example, Blue increases memory and concentration, green is particularly relaxing. Blue improves performance. It is the most suitable colour to have the best results at work: it facilitates concentration because it inspires feelings of calm and stability. Just a few touches of blue next to the desk are enough to increase memory and concentration while working. It is the colour of communication, creativity and the ability to listen with oneself and with others. Finally, blue slows the heart rate and breathing. As also covered in the MaxMeyer Home colour guide, the colour blue prompts creativity. MaxMeyer is a brand of the Cromology group, a multinational leader in Italy in the sector of production and sale of building paints.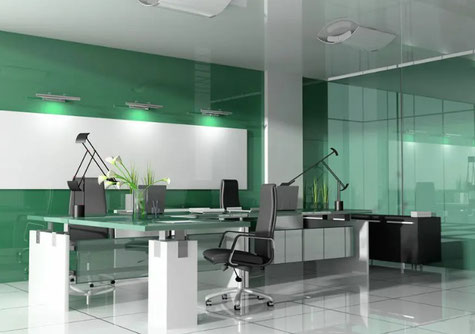 Green for those who work long hours in a row in the same environment because they do not tire the sight. Use plants to capture the effects of greenery in the office. You will see how your memory and learning ability will benefit. Green gives balance and harmony by improving relationships between people, but also a strong will to overcome obstacles and take action. It also has a purifying and regenerating effect.
The cheerfulness of orange stimulates creativity and therefore becomes the most suitable color against fatigue and stress in an operational area. The combination of orange with a bright green is perfect, because together they stimulate friendly, proactive attitudes and facilitate mental involvement on new projects.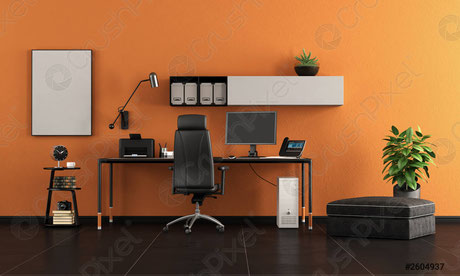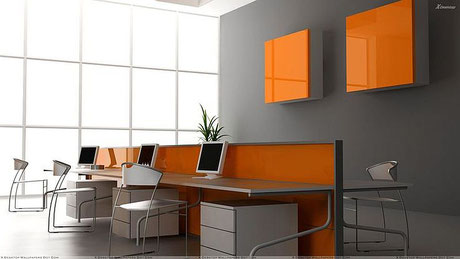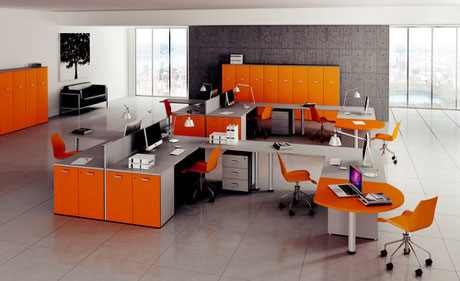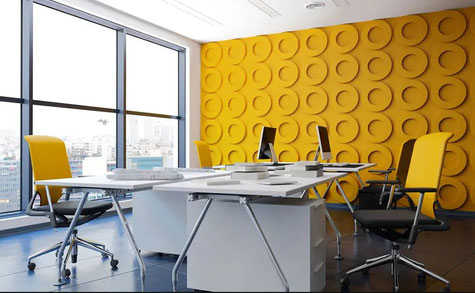 Yellow is perfect for jobs that require a lot of creativity. Precisely because it recalls the sun, it inspires optimism, cheerfulness and tends to inspire creative skills. It is the most radiant colour par excellence, which, acting on the left side of the brain, stimulates the intellectual sphere by promoting attention and learning, freedom of thought, the search for the new, also reducing sleepiness.
There are many Italian Interior Design firms who advise both the business and private sector in the choice of colours and interior design for office spaces, such as Office Planet with showrooms in Rome, Milan or Padova or Madea Arredo based in Naples.