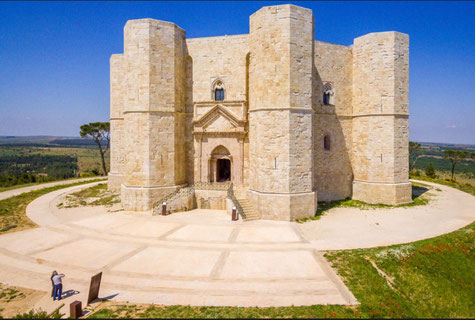 Gucci will hold its next Fashion Show in Italy's Apulia on May 16. Creative director Alessandro Michele has chosen Castel Del Monte in the Italian region of Apulia as the venue for the show.  The castle is striking with its unique geometric design and is protected as a World Heritage Site since 1996. It is managed by the Ministry of Culture — Regional Directorate of Puglia Museums. This location for Gucci, continues its commitment to sustain, preserve and promote cultural and artistic Italian heritage.
Frederick II of Hohenstaufen, King of Sicily, Germany, Italy and Holy Roman Emperor from 1220 as well as King of Jerusalem from 1225, was a patron of science and the arts, and commissioned the building of Castel del Monte around 1240. The King inherited the lands from his mother Constance of Sicily. The castle stands 540 meters above sea level on a hill and the stunning location is in line with Gucci's Creative Director  Alessandro Michele's fascination with historic places, which in this case blends elements from Northern Europe, the Islamic world and classical antiquity, representing a crossroads of different civilizations and religions.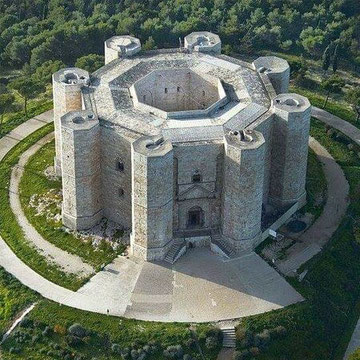 Before the COVID-19 pandemic hit, Michele had selected unique locations for Gucci's then-called cruise collections: Arles, at the Alyscamps Roman necropolis, classified as a UNESCO World Heritage site in 1981 for the cruise 2019 show. Before that, the shows were held in other culturally significant locations, including New York's Dia Art Foundation, Westminster Abbey's cloisters in London, Palazzo Pitti's Palatina Gallery in Florence and the Capitoline Museums in Rome.