Moeche are the soft shell crabs from the Venetian lagoon, a local speciality that can only be enjoyed twice a year. Moeche are small green crabs, which during their moulting phase, can be found in the Venetian lagoon, a secret guarded for centuries by the fishermen of the lagoon, from Burano and Chioggia. During spring and autumn, these crabs (the males) leave their carapace to moult, thus remaining for a short period of a few hours unprotected. It is at this time that fishermen collect them, when they are tender and soft. This is why they were called "moleche" in Venetian dialect, hence the current name "moeche", which could be translated into English as "soft". Today moeche are a heritage to be defended, protected by Slow Food's Ark of Taste. The recipe is very simple: cover them with flour and fry them. 
There are only a few moecanti left in Venice, specialized fishermen who fish for the moeche, such as  Manuel Bognolo. "In spring there is a greater number of them, more are fished and all the measures are taken, while in autumn only the older, larger ones", says Manuel Bognolo", moecante born in a family with an ancient tradition. The work of moecanti is a precision operation that involves catching the crabs using special fixed gillnets, positioned in the shallow waters of the lagoon, and then carefully sorting the crabs: selecting the "boni" (good) ones, those that are on the way to molting, and excluding the "matti" (crazy) ones, those that have already formed a new carapace, to throw them back into the sea.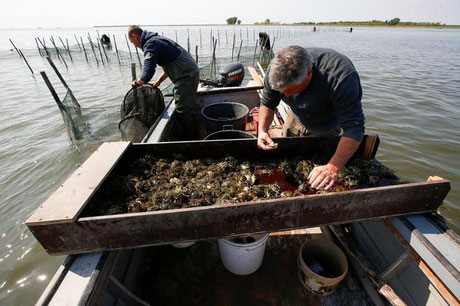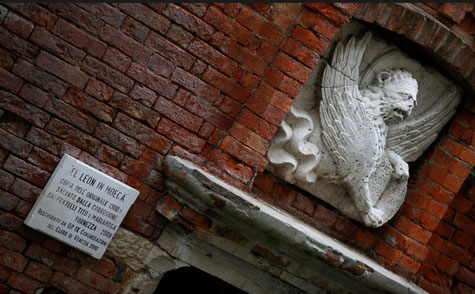 The moeche crabs are more than a deliciously moist culinary tradition of Italy's lagoon city. Historians say they pervade Venice's artistic tradition as well. In paintings and sculptures, the Venetian lion, symbol of the city, is often portrayed front facing with its wings around its head. The shape is reminiscent of a crab's claws, and in Venice, the lion depicted in this way is often referred to as being in "moeca".