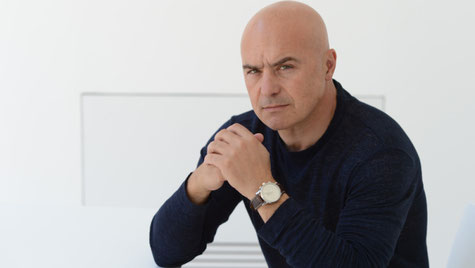 Luca Zingaretti, who for over twenty years has been playing the role of the Commissario Montalbano created by Andrea Camilleri, recently interviewed by the Times Magazine in Rome, prompted by his new drama series the "KingMaker" on Sky II.  An interview with Inspector Montalbano, the most loved by Italians and - at this point - also by the British. "My lunch date with Inspector Montalbano, aka Luca Zingaretti" is the title of the article. A rarity, to see an Italian on the cover, but the motivation lies in the caption under the portrait of Zingaretti that opens the story: "Does he know we Brits still have a crush on him? 'Sì! Sì!", "Lo knows that Do the British have a crush on him? ". And the answer is - in fact - a double "yes".
In the interview, conducted "at one of his favourite restaurants in Rome, he spoke not only of Montalbano but of his entire career, up to the inevitable last engagement for Sky, Il Re, the first prison drama of which Zingaretti is the protagonist. And, in addition to the love of the British for the Commissario, the other rhetorical question that emerges is only one: "Do you know you're a sex symbol?", "Do you know you are a sex symbol?". And, again, the answer is simply one: "Yes!"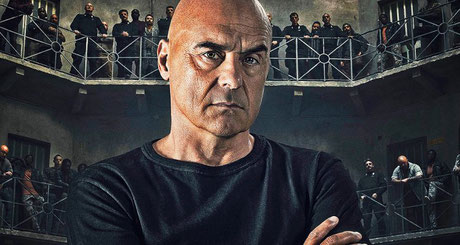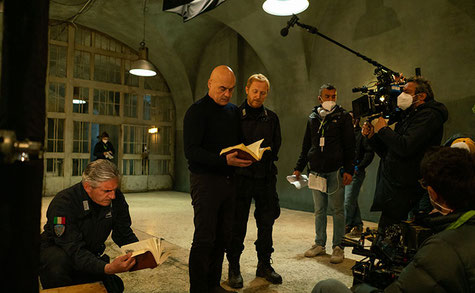 The Kingmaker is filmed at the the San Michele penitentiary, perched high on clifftops overlooking the sea. It looks as imposing as any prison one might be unfortunate enough to end up in. The story: the prison is ruled by the iron fist of governor Bruno Testori, an inmate's stay is unlikely to be a pleasant one. Known as Il Re (The King), which gives this Sky Italia drama its title, Bruno is ruthless with those who deserve it and unexpectedly compassionate with others. From the outset, his sense of justice is demonstrated by his handling of a prisoner alleged to have assaulted a guard by dangling him upside down and naked from a prison block roof. He also has listening devices planted in the cells to keep tabs on prison gossip and plotting. But when his kingdom comes under threat after two deaths – of a warden and an inmate – Bruno must fight the most difficult of wars. Il Re, which launched on Sky Italia last month, stars Luca Zingaretti (Inspector Montalbano) as Bruno, leading a cast that also includes Isabella Ragonese as a prison police agent of San Michele, Anna Bonaiuto as a public prosecutor investigating a network of illegal activity, Barbora Bobulova as Bruno's former wife, and Giorgio Colangeli as Laccarino, a prison warden and loyal friend of Bruno.